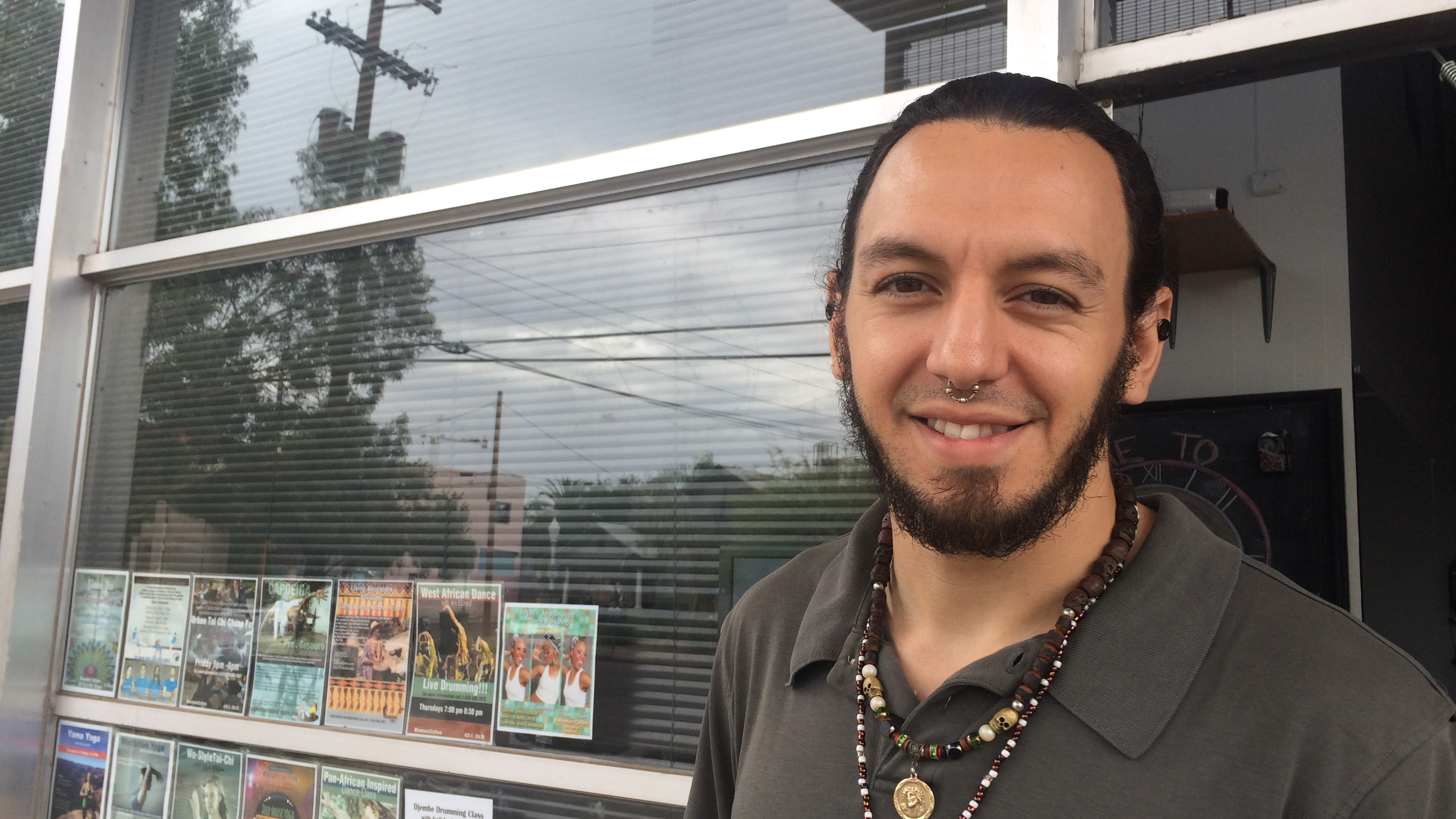 Sophia Paliza-Carre, AZPM
Jesus Robles Jr. still remembers the feeling when he decided to turn himself in to the police and he knew his life was about to change.
"I was at the Ronstadt. I watched the sunrise, I watched it set. And I watched it rise again. It didn't know which direction to go - South, North, East, West. There was nowhere I could go. There's this big entity looking for you. It's just, it's kind of scary. "
When Jesus got out of jail 3 years ago, he was ready to re-start his life. He thought prison had been the hard part.
He didn't know yet it would also be hard on the outside. He couldn't much work with his record showing a felony for aggravated assault with a deadly weapon. So, he washed dishes in restaurants on Congress to support his family.
Then, he decided to borrow $16,000 to study massage therapy. He thought that would make things easier.
"I'm just going to mold my future when I get out. I'm going to manifest it. I'm going to hit the ground running and no one's going to stop me."
Hear his story.
Dímelo is brought to you by KUAZ and Finding America, a national initiative produced by AIR, the Association of Independents in Radio, Incorporated. The project is done with financial support from the Corporation for Public Broadcasting, the Wyncote Foundation, the John D and Catherine T MacArthur Foundation, and the National Endowment for the Arts.
Add your voice. Send us a postcard by answering the story prompt below.