Mariachi music in Tucson is a symbol of more than entertainment. Students learn mariachi in school, couples hire mariachi bands for their weddings, and Tucson finds an identity in the music.
This weekend is the International Mariachi Conference, during which students and professionals play in music workshops, compete for scholarships and perform for the public. The proceeds from the events benefit La Frontera, a behavioral health nonprofit in Tucson.
The conference is also evidence of the role mariachi plays in the city's culture, because it draws people from across the country, and performances sell out.
In this episode:
- Davis Bilingual Magnet School students tell how their experience with the school's Las Aguilitas mariachi band improved their confidence and music skills.
- Singer Linda Ronstadt remembers Los Changuitos Feos, a young mariachi band from Tucson, two members of which founded Mariache Cobre.
- Brothers Steve and Randy Carrillo of Mariache Cobre return to Tucson this weekend to participate in the International Mariachi Conference.
On the journalists roundtable:
- Ernesto Portillo Jr. of La Estrella de Tucsón discusses mariachi music.
- Dylan Smith of TucsonSentinel.com explains the two propositions on the May election ballot in Arizona.
- Zac Ziegler of Arizona Public Media discusses a segment of the Tucson housing market that has bounced back to prerecession sales levels.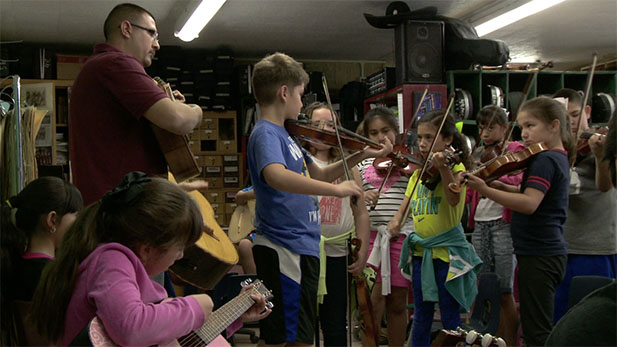 Students in the Davis Bilingual Elementary School practice mariachi music.