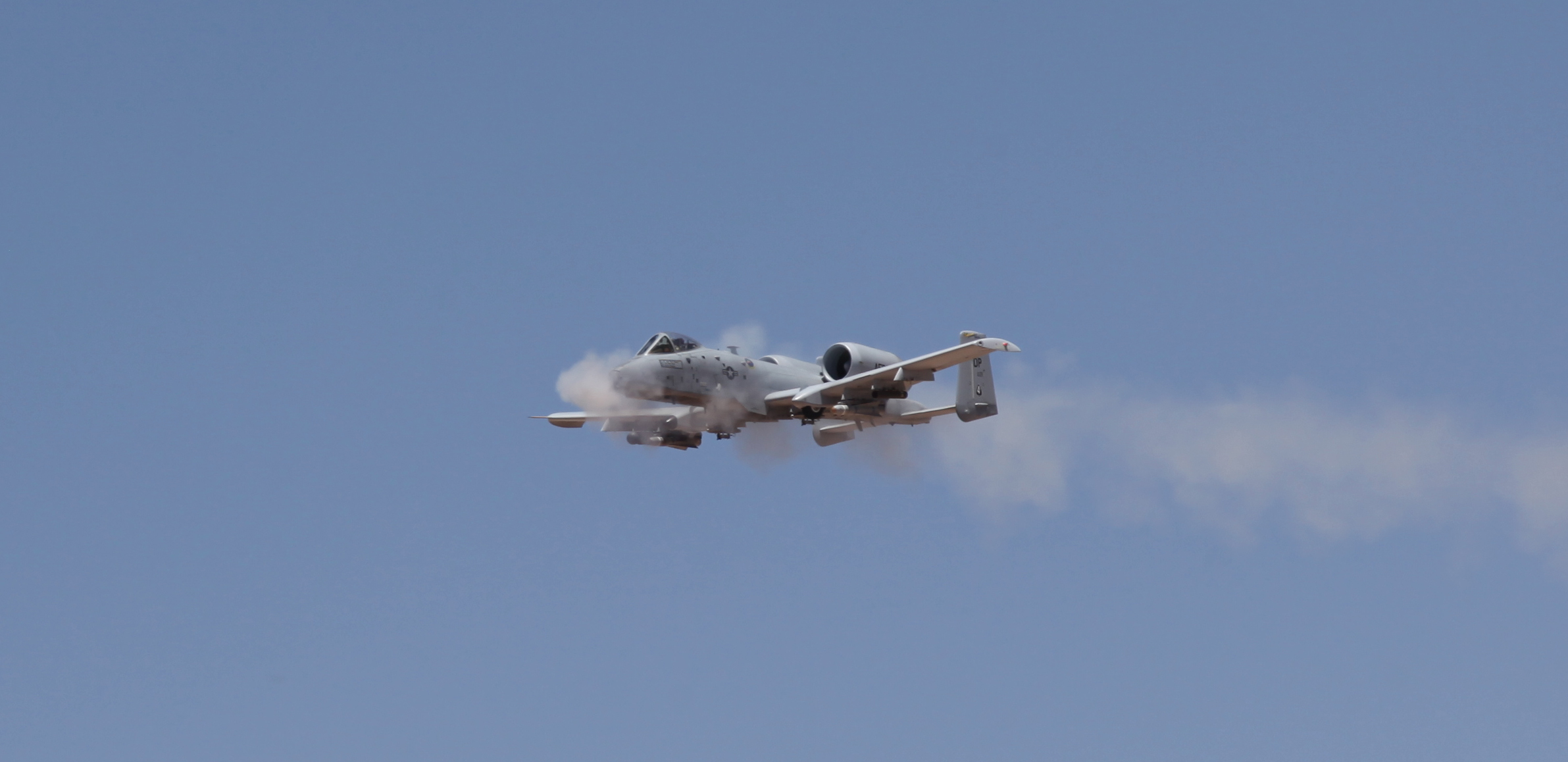 An A-10 from 47th FS based at Davis-Monthan AFB in Tucson participates in Hawgsmoke 2016

Christopher Conover, AZPM
The A-10 attack jet is a common sight in the sky above Tucson. More than 80 of the planes are headquartered at Davis-Monthan Air Force Base.
But flying over the Old Pueblo is not the A-10's job. It is an attack aircraft often called on to provide support to troops on the ground in places like Afghanistan.
Tucson is a training area for pilots of the plane nicknamed the Warthog, or simply the Hawg.
Recently, the runway at Davis-Monthan were filled with more A-10s than usual as pilots from U.S. units around the globe arrived to take part in Hawgsmoke 2016.
The 47th Fighter Squadron, a reserve unit based at Davis-Monthan, was the defending champ and hosted the biennial competition and conference.
"We are here to discuss tactics, techniques, and procedures and put them on display for everyone to see. There is no hiding in this competition," said the 47th's Maj. Kyle "SWAT" Lanto.
The competition includes tactical and conventional simulations. During the staffing contest, pilots fly about 75 feet off the ground and do their best to hit targets hanging between poles.

"It takes about a second of trigger pull for 70 rounds," said SWAT. "It takes a moment for the gun to spin up, the first .4 to .5 second is the barrels spinning up to the rate and then it fires."
SWAT wasn't flying for the defending champ 47th this year. That job was left to four captains including David "Gnome" Knighton.
Team Captain America as they were known around the squadron did very well taking home top honors in two bombing competitions as well as being the overall winner.

Gnome was named top A-10 pilot participating in Hawgsmoke.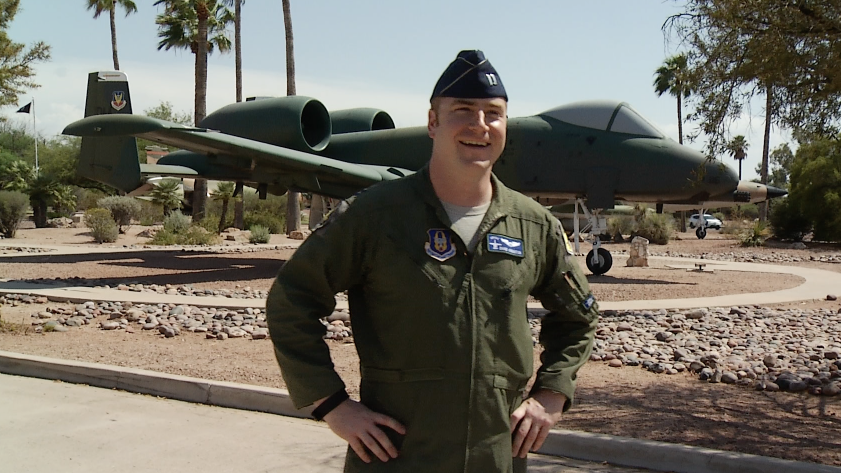 Capt. David "Gnome" Knighton of the 47th FS won the top pilot trophy during Hawgsmoke 2016.

AZPM
"When you get up there and you are flying you are really just concentrating on what's the next thing I have to do and how do I do it well," said Gnome.
The skills tested in Hawgsmoke are the same ones pilots use when they are deployed in a war zone.
The 47th can't host the next Hawgsmoke, winners can't host twice in a row. So for now they will wait to see where they have to go defend their back-to-back championships. In the meantime, they will continue to train A-10 pilots. Those pilots will use their skills to defend American troops on the ground.