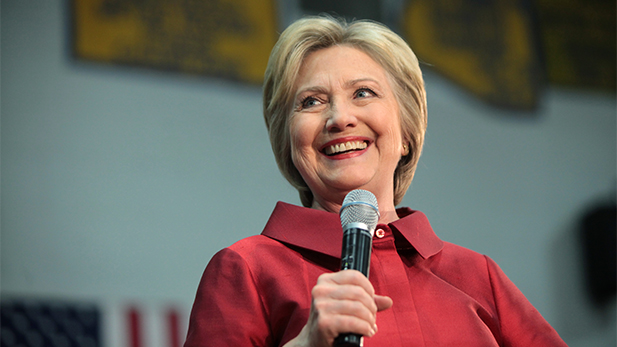 Gage Skidmore
By Casey Kuhn
Democratic presidential candidate Hillary Clinton will be in Tempe Wednesday to campaign for the state's 11 electoral votes.
Clinton will speak on the Arizona State University campus in Tempe, with a scheduled start time of 6:30 p.m.
The visit comes on the heels of Republican presidential nominee Donald Trump's seventh rally in Arizona in this campaign.
Former Gov. Jan Brewer spoke at the Trump rally in Phoenix this weekend and acknowledged Clinton vying for valley votes.
"Hillary Clinton thinks Arizona is in play this November. And Arizona will turn from a red state to a blue state," Brewer said, and when the crowd booed that statement, she said "Don't boo - vote!"
Rona Brabant of Phoenix came to the rally. She said she sees the demographic changing in the state, but doesn't think Clinton will win.
The younger tend to be more blue, so there is that difference," Brabant said, mentioning that much of Arizona's population used to be older, retired and typically conservative. "However I know that some of my friends, in the last election, they really believed that Obama was going to change things and they were all very disappointed."
Several recent polls show Hillary in the lead in Arizona, however the New York Times forecasts Trump winning.
Kaine to Deliver Speech in Spanish; Tucson Event Planned
Democratic vice presidential nominee Tim Kaine will spend Thursday in Arizona. The Clinton campaign announced Kaine will deliver all of his remarks in Spanish at his Phoenix event.
Kaine delivered remarks in Spanish at a church service in Miami In mid-October.
Republicans and Democrats at all levels are reaching out to Latino voters with Spanish-language ads and targeted outreach in hopes of picking up more votes.
Kaine will hold a rally at Sunnyside High School in Tucson Thursday. The doors open at 4:15 and the event begins at 6:15. Click here for more details.
Christopher Conover contributed reporting to this story.