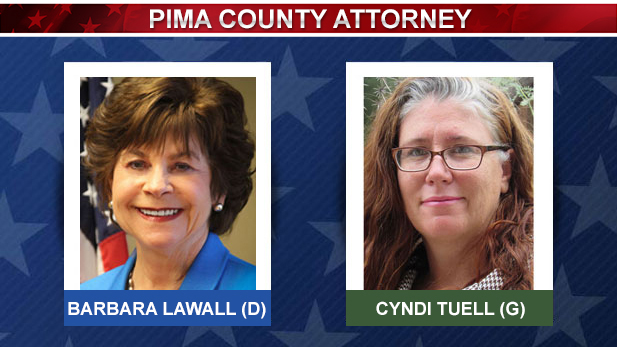 AZPM Staff
Barbara LaWall sailed to a sixth term as Pima County Attorney, defeating Cyndi Tuell's bid for her first shot at the top lawyer job in Southern Arizona.
Democrat LaWall had 204,087 vote to Green Tuell's 87,396 as of Tuesday night.
The two candidates campaigns showed general agreement on the issues and goals facing the county attorney's office: reducing crime, reducing the jail population, holding criminals accountable and protecting public safety. They disagree on how to accomplish those goals.
LaWall has told Arizona Public Media that her programs to reduce crime have been effective. She has targeted those who are already in the system.
"About 80 percent of the crime committed in any community is committed by about 20 percent of the people. So if you can carefully target that group, you can make a difference," LaWall said.