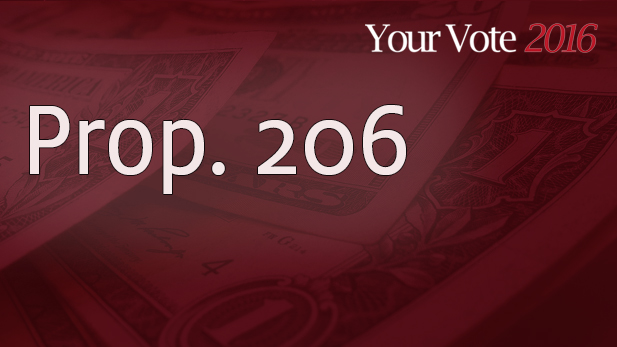 An effort by business groups to block implementation of a higher minimum wage in Arizona next month will be argued before a state judge Tuesday.
A Maricopa County Superior Court judge held a hearing Friday on a request by the Arizona Chamber of Commerce and Industry and other groups have sued to block the voter-approved measure. The minimum wage is scheduled to go from $8.05 to $10 an hour Jan. 1, and in increments to $12 an hour by 2020.
The lawsuit filed Thursday challenges the law, which takes effect next month, because it fails to identify a funding source for increased state costs.
Proposition 206 exempts the state of Arizona, but the lawsuit argues the state remains on the hook for increased costs of its contractors so the state Constitution requires a revenue source.
The suit also says a separate paid-sick-time provision violates a constitutional provision that only a single subject can be addressed in a constitutional amendment.
The suit names the state of Arizona, but the group backing the initiative expects to defend it. The group's attorney says both claims are without merit.