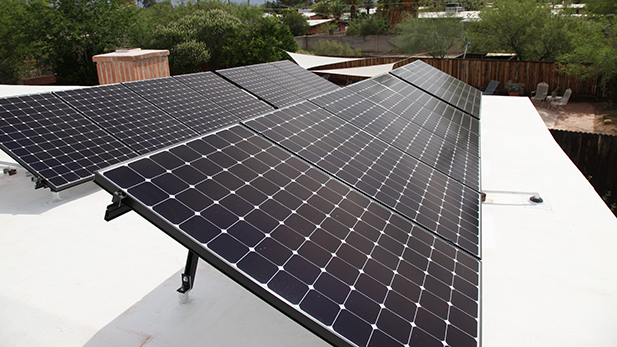 Zac Ziegler, AZPM
Arizona residents who generate their own electricity with rooftop solar panels will get less from the state's utilities for excess power they sell, the Arizona Corporation Commission decided Tuesday.
The commission voted 4-1 to allow Arizona Public Service and Tucson Electric Power to build their rate proposals based on what they pay for wholesale solar generation rather than retail rates.
The decision ends a lengthy debate in which the utilities said their non-solar customers were having to pay more. Solar advocates, including solar installation companies, have argued that lowering the rates would hurt their businesses and overall expansion of renewable solar energy use.
"Net metering" is what the rates are called. People with their own solar panels have extra meters that measure what they are generating, with excess going back to the utilities and the end result being lower electrical bills.
The commission decided that current residential solar users will be grandfathered on their rates for 20 years, while those getting new installations will be paid the lesser rates.