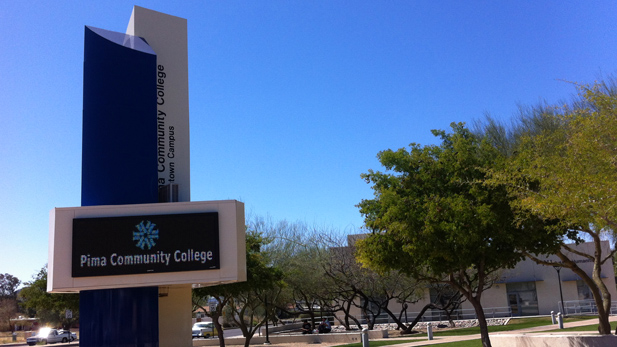 Pima Community College Downtown Campus.

Fernanda Echavarri, AZPM
Pima Community College wants a 3 percent increase in property taxes, bringing an additional $3.2 million into the cash-strapped college's coffers.
How much will it cost homeowners?
A press release from Pima said the tax a median-price home would increase by about $6 a year to $186.13 for the college.
Enrollment at Pima has been declining, and two years ago lawmakers cut all state funding to the school.
The college's five-member Governing Board will hold a public hearing on June 14 on the proposed budget for the coming fiscal year and on the tax rate increase.