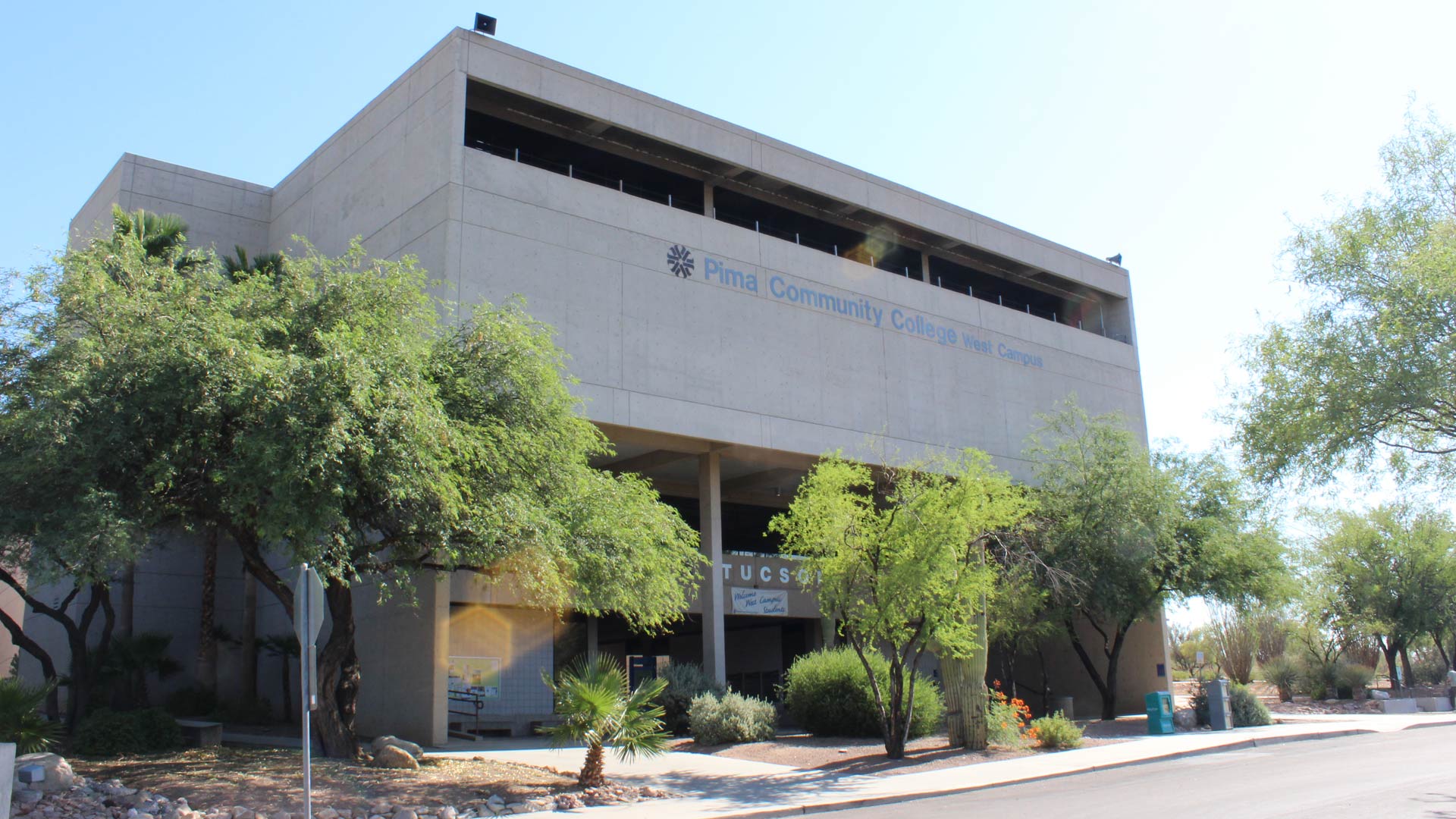 A building on the campus of Pima Community College, West.
Stephanie Torres, AZPM
Rising costs and disappearing competition may spell the end for Pima Community College's football program.

The Aztecs might not be a household name like the University of Arizona Wildcats, but the team recruits players nationally and plays in a regional conference. Pima spokeswoman Libby Howell said the program helps players move up to football teams at four-year schools.
"Our athletic programs are kind of a best-kept secret," Howell said. "Many students come here to just get a little more mature with their skills and their athletic ability. And then they do transfer successfully to four-year institutions and play football at a larger university."
Howell says the Aztecs' future in football is in doubt after the Maricopa Community College Board voted to close its four football programs in the Phoenix valley.
The four teams, including the Glendale Gauchos, Mesa Thunderbirds, Phoenix Bears and Scottsdale Fighting Artichokes, will play one final season this fall in the league that includes the Pima Aztecs. Their departure could leave the conference with only four teams.
A presentation prepared for Pima's governing board also lists rising costs as a challenge for the football program. Notable among those is the cost of insurance to cover potential liability from concussion injuries, an issue that has come to the forefront in recent years in both college and professional football.
Pima's governing board scheduled a study session Wednesday at 3 p.m. to review its options. The board will meet at district headquarters, 4905 E. Broadway Blvd.