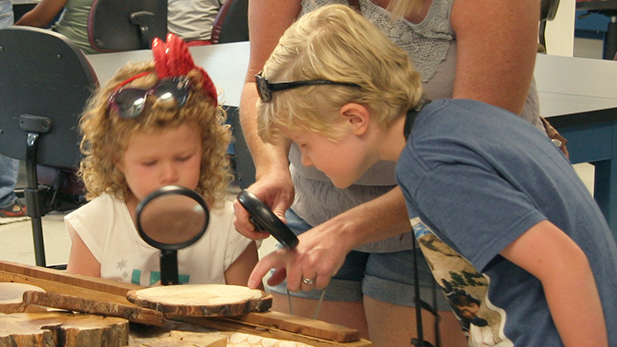 There are plenty of activities for kids at the UA Lunar and Planetary Lab's summer open house.

Space Imagery Center/University of Arizona
A University of Arizona-operated camera aboard NASA's Mars Reconnaissance Orbiter has been taking images of the red planet for more than a decade -- more than 50,000 images.
The UA's Lunar and Planetary Laboratory will celebrate Mars and the HiRISE (High-Resolution Imaging Science Experiment) camera at its annual summer open house July 15.
Planetary sciences professor Alfred McEwen leads the HiRISE team. He'll give a talk at 1 p.m. about the camera, its capabilities and what scientists have learned about the planet and its diverse and changing landscape.
The HiRISE images are the subject of a coffee table book, "Mars: The Pristine Beauty of the Red Planet," published this year by the University of Arizona Press. McEwen is a co-author.
Also during the open house, the Southern Arizona Research, Science and Engineering Foundation's Brain S.T.E.M. will offer a chemistry show at 11 a.m.
More than a dozen area organizations will have hands-on activities for kids throughout the event, from 10 a.m. to 2 p.m. in the Kuiper Space Sciences Building, 1629 E. University Blvd. on the UA Mall.