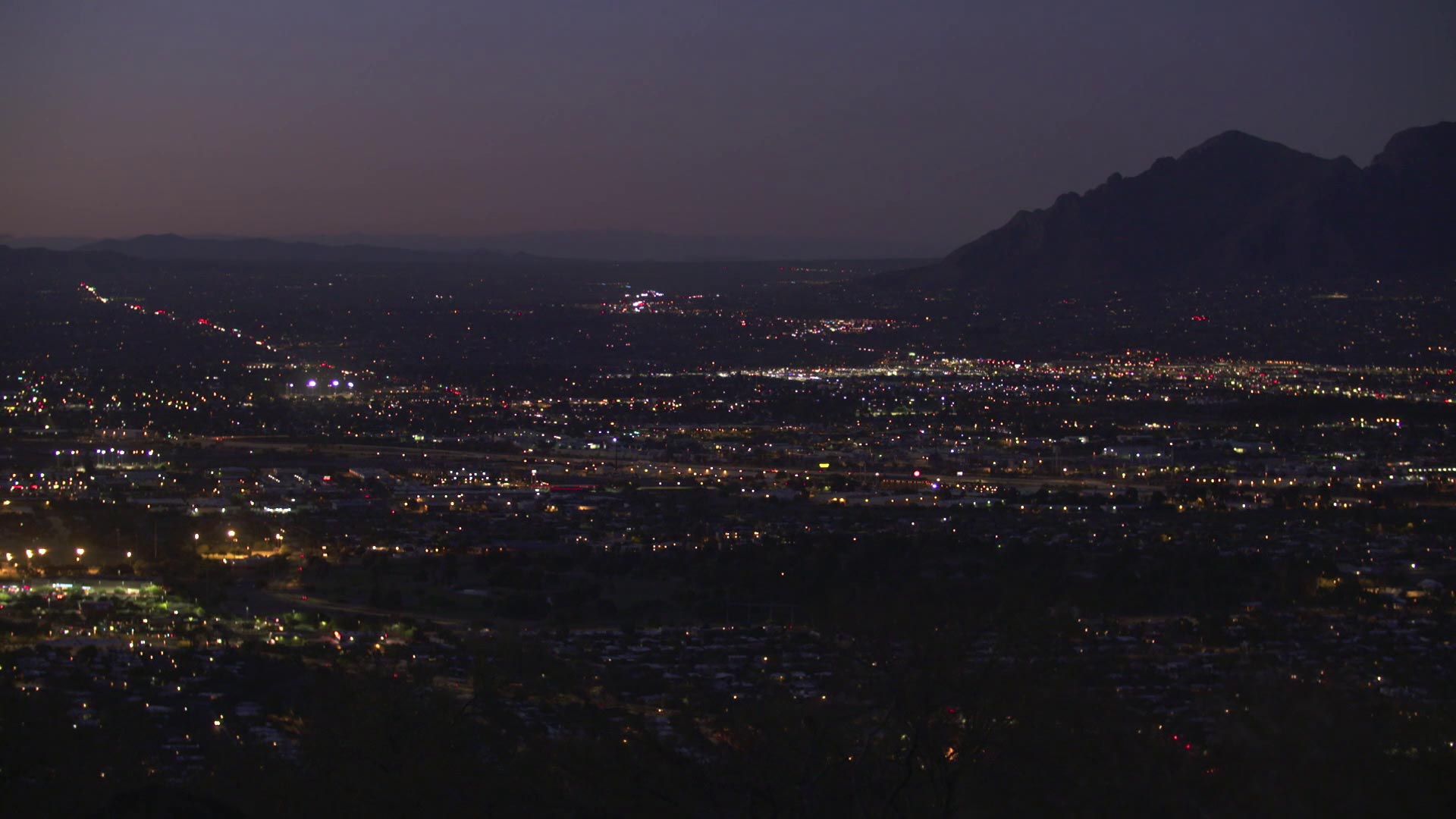 Looking across the city of Tucson from Tumamoc Hill.
Sandra Westdahl, AZPM
Featured on the June 30th, 2017 edition of ARIZONA SPOTLIGHT with host Mark McLemore:
The U.S. Senate has decide to delay a vote on a bill that would repeal and replace the Affordable Healthcare Act until after their July 4th recess. Zac Ziegler reports on a recent town hall where Tucsonans learned about the proposed changes might mean to them...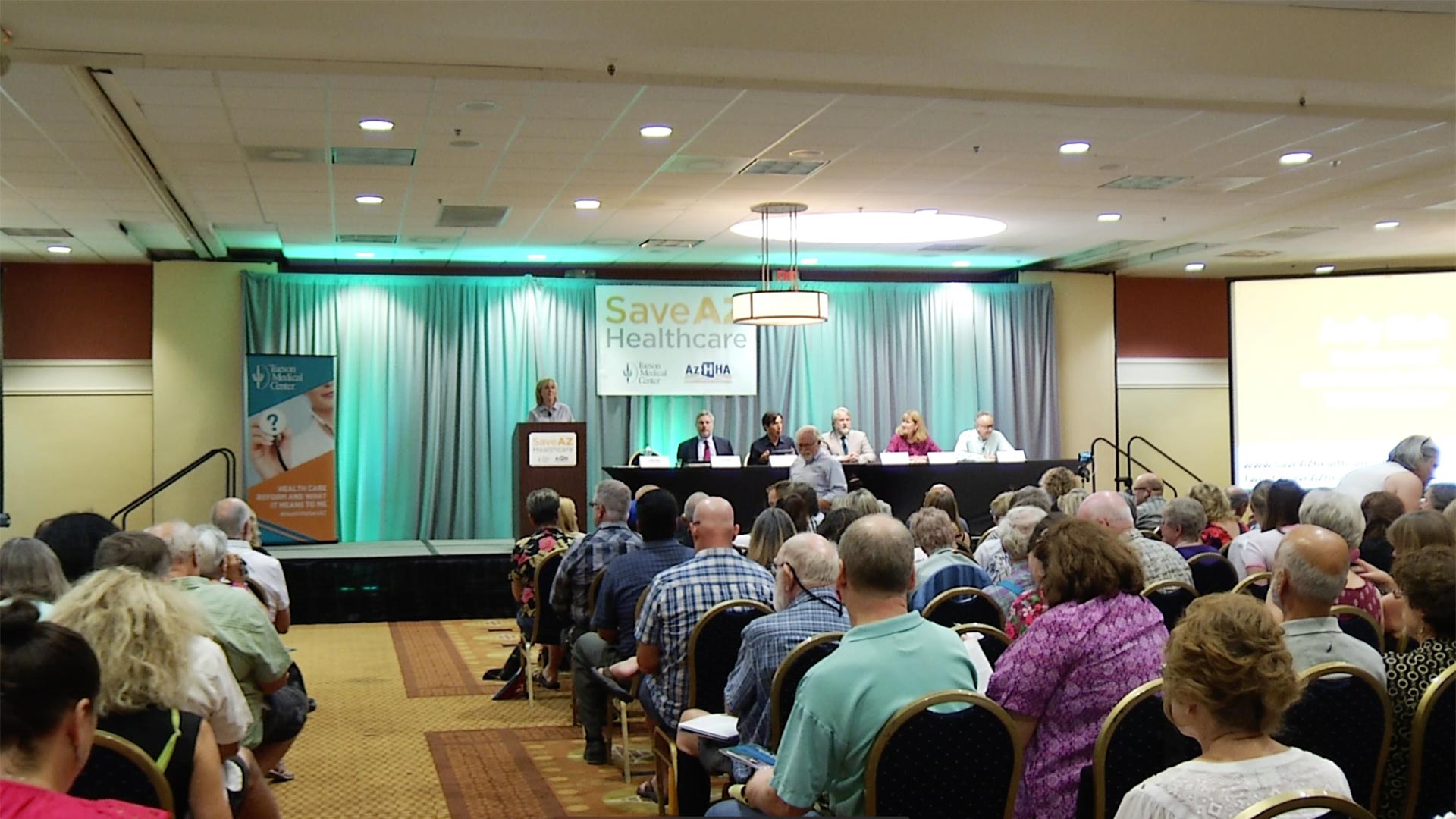 650 people watched TMC's health care forum in person, and the Facebook video of the event has topped 2,500 views.
Nancy Montoya reports on how the U.S. Supreme Court decision on President Trump's travel ban will have a major impact on Tucson, as hundreds waiting to come to Southern Arizona are now stuck in legal limbo...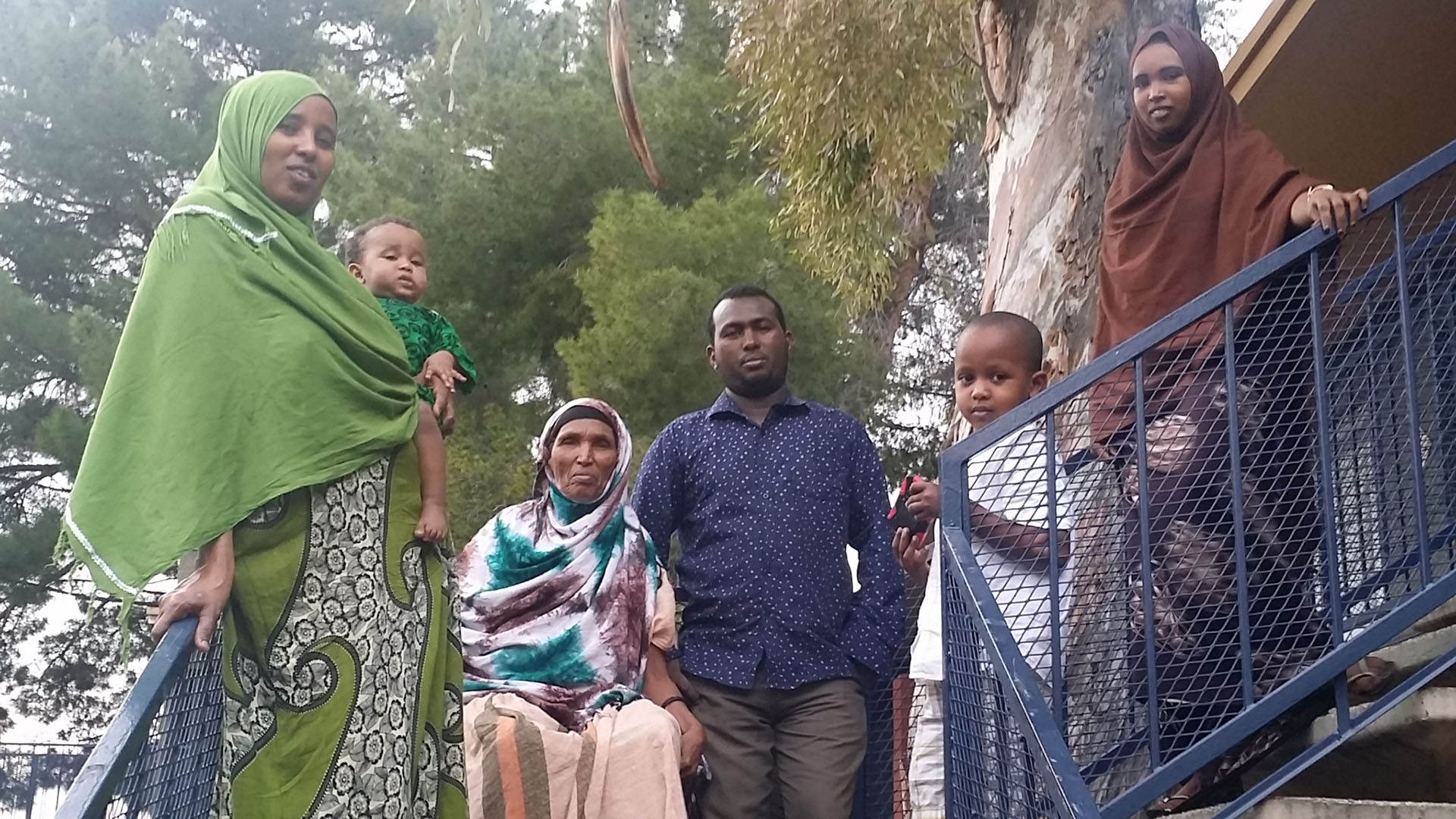 The Abrahem-Mohamed household in Tucson.
Nancy Montoya, AZPM
Bryn Bailer introduces us to a woman from Syria who has found a way to build a life for herself in Tucson by sharing a piece of her home traditions with others at the Tucson Jewish Community Center...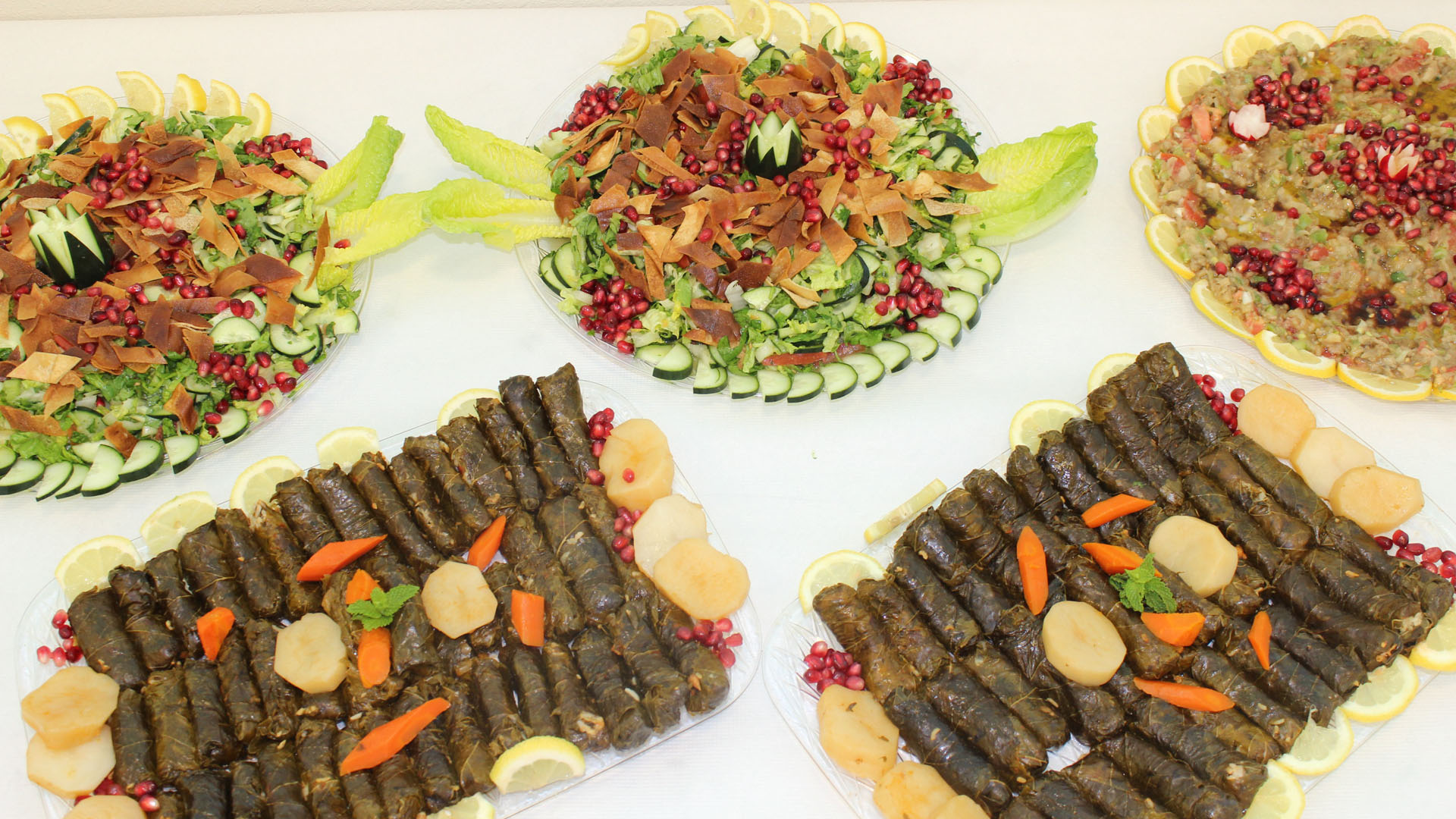 Some of the many Syrian dishes that Shahd Baeij shared with her cooking class at The Tucson Jewish Community Center.
courtesy Tucson Jewish Community Center
And, visit Tumamoc Hill on an average evening to join local residents of all ages as they run and walk the 2.9 mile trail, creating better health and building community in the process...
ARIZONA SPOTLIGHT airs every Friday at 8:30 am and 6:00 pm and every Saturday at 5:00 pm on NPR 89.1 FM / 1550 AM.