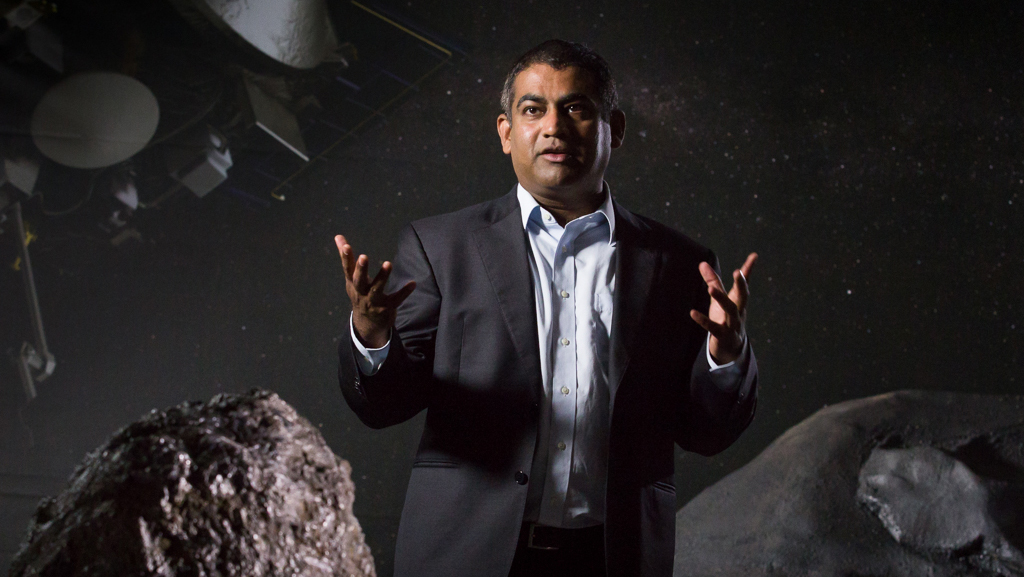 University of Arizona planetary scientist Vishnu Reddy is an asteroid expert.
University of Arizona
The University of Arizona this fall will lead a global exercise using an Earth-approaching asteroid to simulate how the world would respond to a space-rock impact.
An asteroid discovered in 2012 will pass close to, but safely by, Earth on Oct. 12. Planetary scientists, including asteroid expert Vishnu Reddy of the UA, decided to use the event to prepare for a real impact.
"While the risk is small in general, we cannot predict at any given time as to whether there will be an impact or not. Impacts by small asteroids happen on a regular basis. These mostly burn up harmlessly in the atmosphere, so the atmosphere protects us," Reddy said.
More than 90 percent of the solar system's large asteroids are catalogued and don't pose a threat to earth, he said.
During the exercise, scientists will try to predict the approaching asteroid's orbit and determine potential impact effects and ways to mitigate them. Scientists want to know what the asteroid looks like and what it's made of, he said.
This animation depicts the safe flyby of asteroid 2012 TC4 as it passes under Earth on Oct. 12, 2017. While scientists cannot yet predict exactly how close it will approach, they are certain it will come no closer than 4,200 miles (6,800 kilometers) from Earth's surface.
NASA, JPL-Caltech
While NASA and other organizations have conducted planetary defense drills in the past, Reddy said this is the first time a real asteroid has been part of the exercises.
"We thought this would be a great opportunity to learn how to coordinate not only between observers within the U.S. but also observers around the world, about how to track asteroids," he said.
Reddy said 20 observatories around the world will participate in the exercise when asteroid "TC4" passes as close as 4,200 miles above the Earth's surface.
In addition to the UA's Lunar and Planetary Lab, other Arizona participants include the Catalina Sky Survey, the Spacewatch Project, and Northern Arizona University and Lowell Observatory in Flagstaff.