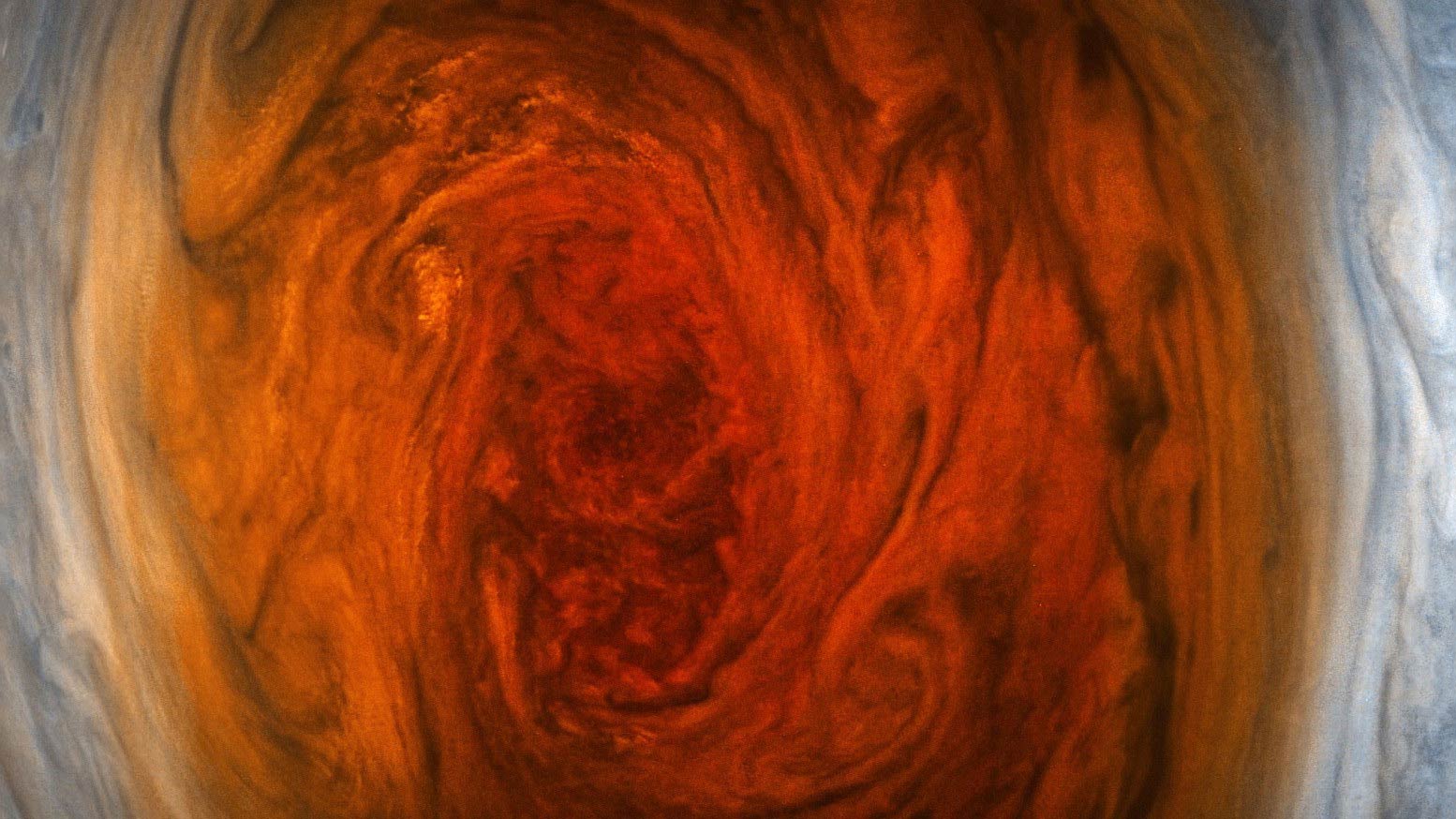 Jupiter's Great Red Spot imaged July 10, 2017.
NASA/SwRI/MSSS/Gerald Eichstadt/Sean Doran
Citizen scientists led by a Tucson-based planetary expert are providing new views of Jupiter's Great Red Spot.
NASA's Juno spacecraft passes over Jupiter's surface every 53 days capturing data about the planet. It also sends back images. Last month's encounter was a flyover of the most iconic feature of the planet.
The camera took four pictures in 15 minutes of the spot from various angles, as close as 2,500 miles above the cloud tops. Amateurs couldn't wait to start interpreting them, said Candice Hansen, the JunoCam's leader and a scientist with the Planetary Science Institute.
"I really think people had Photoshop open and ready to go as soon as our data hit the street," she said.
Hansen said that within a half hour of the raw data being posted to the mission's website, people had created color enhancements and other interpretations of the images and offered them up for the world to see. Some people get creative and take artistic license with what they see.
Hansen said many more people have contributed to the gallery, which has doubled in size with the spacecraft's recent orbit.