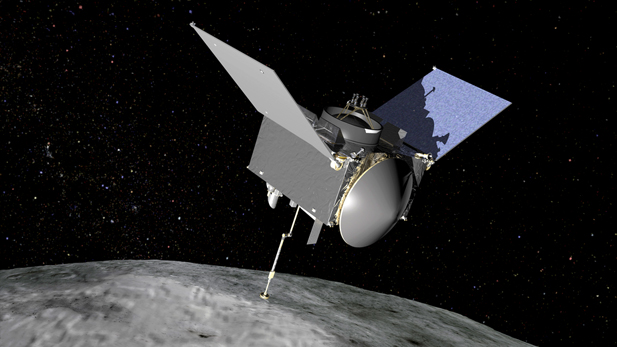 An artist's conception of the OSIRIS-REx spacecraft at the asteroid Bennu

NASA/GSFC
Astronomy and planetary science dominated the scientific scene in Southern Arizona in 2017, and it will make headlines in 2018.
Among the top stories:
The Eclipse Across America has people looking up.

OSIRIS-REx orbits the sun, passes earth for a gravity boost to asteroid.

The Cassini spacecraft's 20-year exploration of Saturn ends.

The Juno mission around Jupiter continues to reveal the planet's secrets.