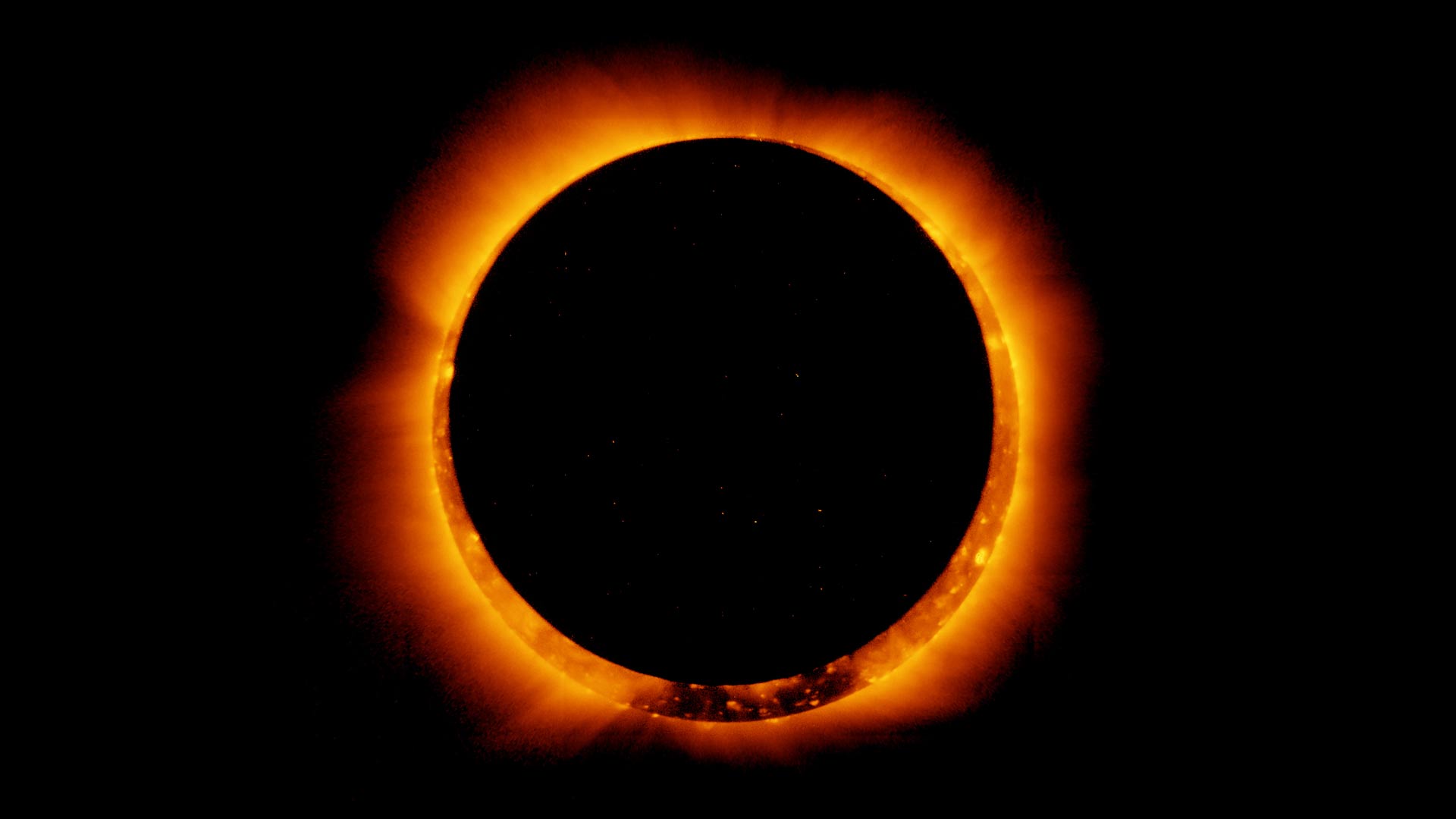 On Jan. 4, 2011, the Hinode satellite captured these breathtaking images of an annular solar eclipse.
NASA
Solar eclipses have occurred since the planets and their moons took their places in the solar system. And astronomical events have been noted in literature.
University of Arizona distinguished English professor Fred Kiefer teaches Elizabethan and Jacobean drama. He knows well how eclipses, comets and meteors play a role in stories.
Kiefer said William Shakespeare featured these events throughout his works.
"The reason is quite simple. Probably most people in Shakespeare's day were attuned to the sky. And they felt the events of the sky, the stars and other heavenly bodies had an influence on human society," he said.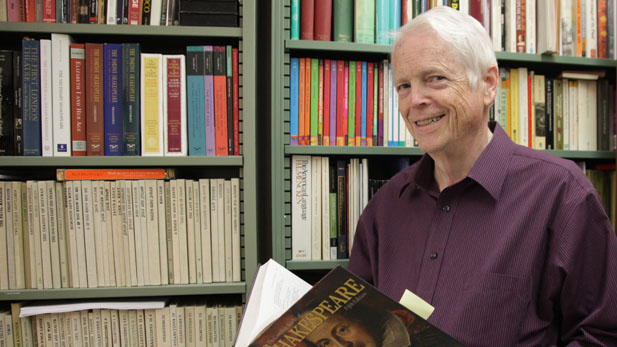 Distinguished University Professor & Shakespeare scholar Frederick P. Kiefer, who has been teaching at the University of Arizona since 1973.

Nate Huffman
"They would often see the heavenly bodies as being portents of some problems in human society. They might think of the eclipse as portending some war, assassination or some other dire event."
The idea of astral influence was integral to Shakespearean society, he said.
"In Shakespeare's day, there was no strict difference between astronomy and astrology," he said.
Kiefer said one of the most famous examples of a literary eclipse reference is in Shakespeare's "King Lear," written in 1606.
"These late eclipses in the sun and moon portend no good to us," was spoken by the Earl of Gloucester, making a connection between the eclipse and the collapse of his kingdom and family.
Kiefer said he witnessed a "dramatic" solar eclipse in Boston in 1970 when he was a graduate student at Harvard University.
"It was eerie. I remember it to this day."