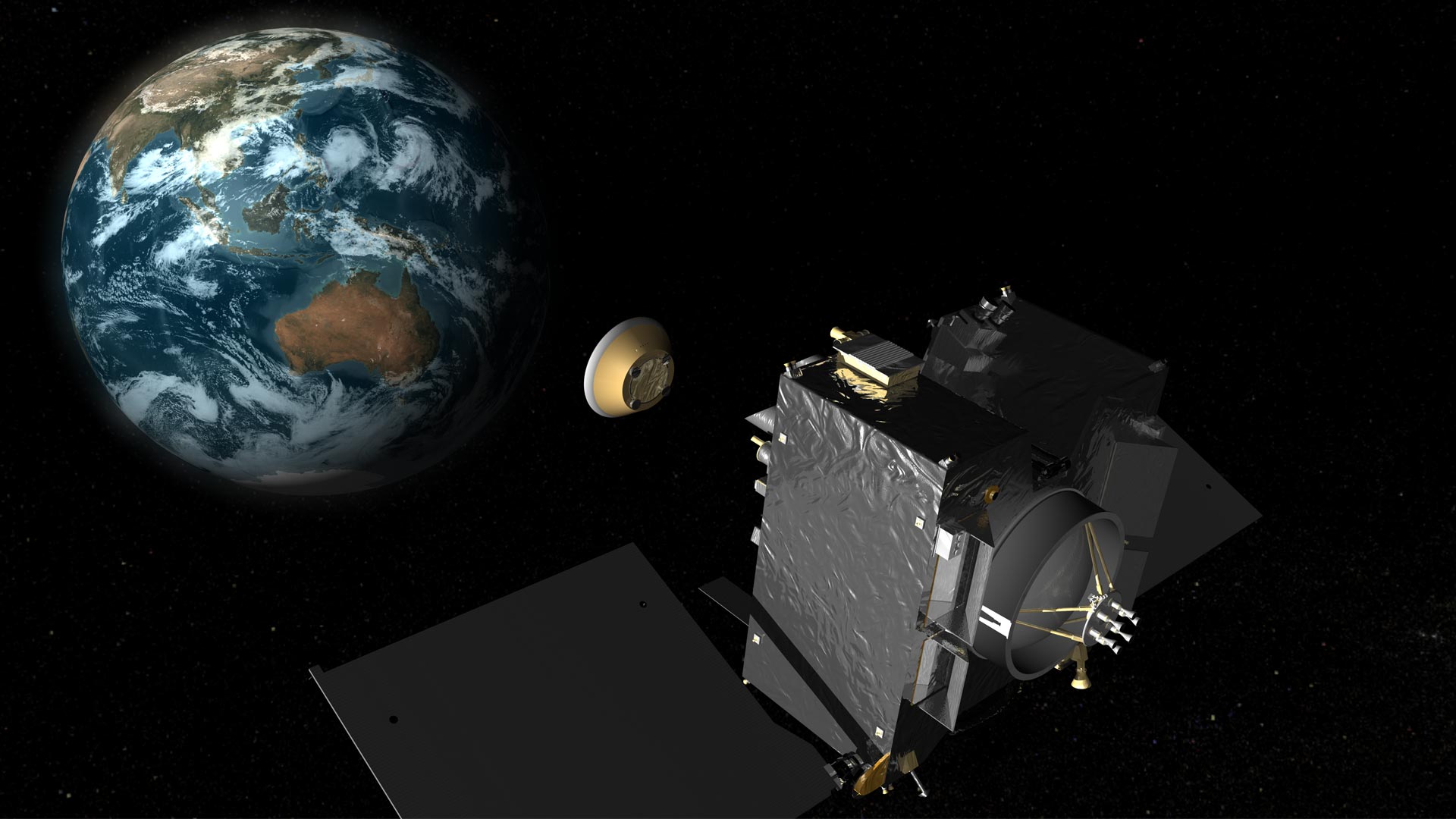 Courtesy of NASA.gov
The University of Arizona's OSIRIS-REx spacecraft is on course to meet up with an asteroid, and its cameras took pictures of the home planet over the weekend.
The mission team gathered Saturday morning to take a look at images and other data sent back to Earth overnight after the spacecraft made a close approach to Earth. That close encounter Friday morning included a gravity push to put the spacecraft on track to reach the asteroid called Bennu next summer.
Harold Connolly, a geology professor at Rowan University in New Jersey, is leading the team that will evaluate the sample when it returns in 2023. He is counting on the instruments to find the right spot to take a sample that will come back to Earth.
"We have the ability to go down to sub-centimeter resolution [with the cameras] while in orbit. And that kind of resolution will provide us a level of understanding and confidence that the material in this particular area or that particular area of the asteroid is something we can actually collect," he said.
From what he saw in Tucson this weekend, he's feeling good about the prospects, he said.
"Confidence comes in the fact that the instruments, the spacecraft is functioning perfectly. That the team supporting the whole process, the devotion is all functioning perfectly," he said.
The spacecraft's cameras and other instruments were turned on as it moved away from Earth. More than 100 images were taken to test the cameras.
The OSIRIS-REx team will show some of the images Tuesday. The cameras will continue working for the next week, taking more pictures of Earth and the moon.