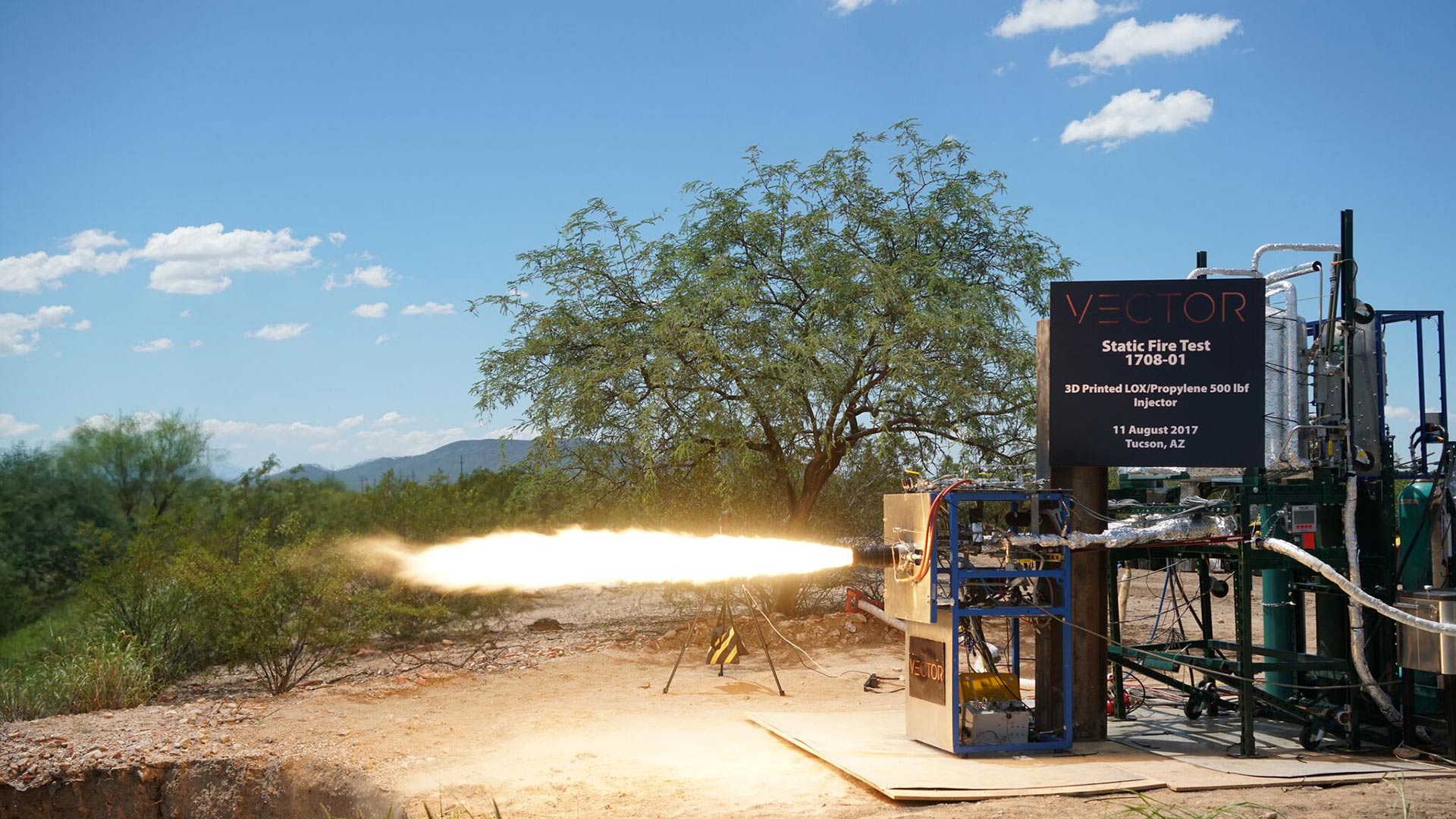 Vector conducts a static fire test in Tucson.
Courtesy Vector
South of the Tucson International Airport, Raytheon Parkway has served as a main commute for workers at Raytheon Missile Systems.
That road is now being extended past Aerospace Parkway, creating access to land put aside by Pima County for the Aerospace, Defense and Technology Business and Research Park.
The road is key, according to Nancy Cole, the project manager for Pima County.
"The need for this was continued economic development, including the Raytheon expansion plan that is currently under way," Cole said.
Who's there?
Additional properties have been made available through both the Tucson airport and Pima County, according to Cole.
VIEW LARGER A Vector rocket.

Courtesy Vector
Vector recently moved into the tech and research area where Raytheon Parkway will extend, giving access to the new company.
Vector specializes in sending micro-satellites into space. Alex Rodriguez, vice president of external affairs, said it was the decision by Pima County to put land aside for aerospace research and technologies that grabbed Vector's attention and drew it to Tucson.
"This really goes back to the strong vision and business plan that Pima County unveiled in regards to the research park just south of Raytheon," Rodriguez said. "They bought the property there and have converted it into what is becoming a mecca for high-technology companies, like ours."
The land that Pima County has put aside is east of Nogales Highway, south of Aerospace Parkway and west of Alvernon.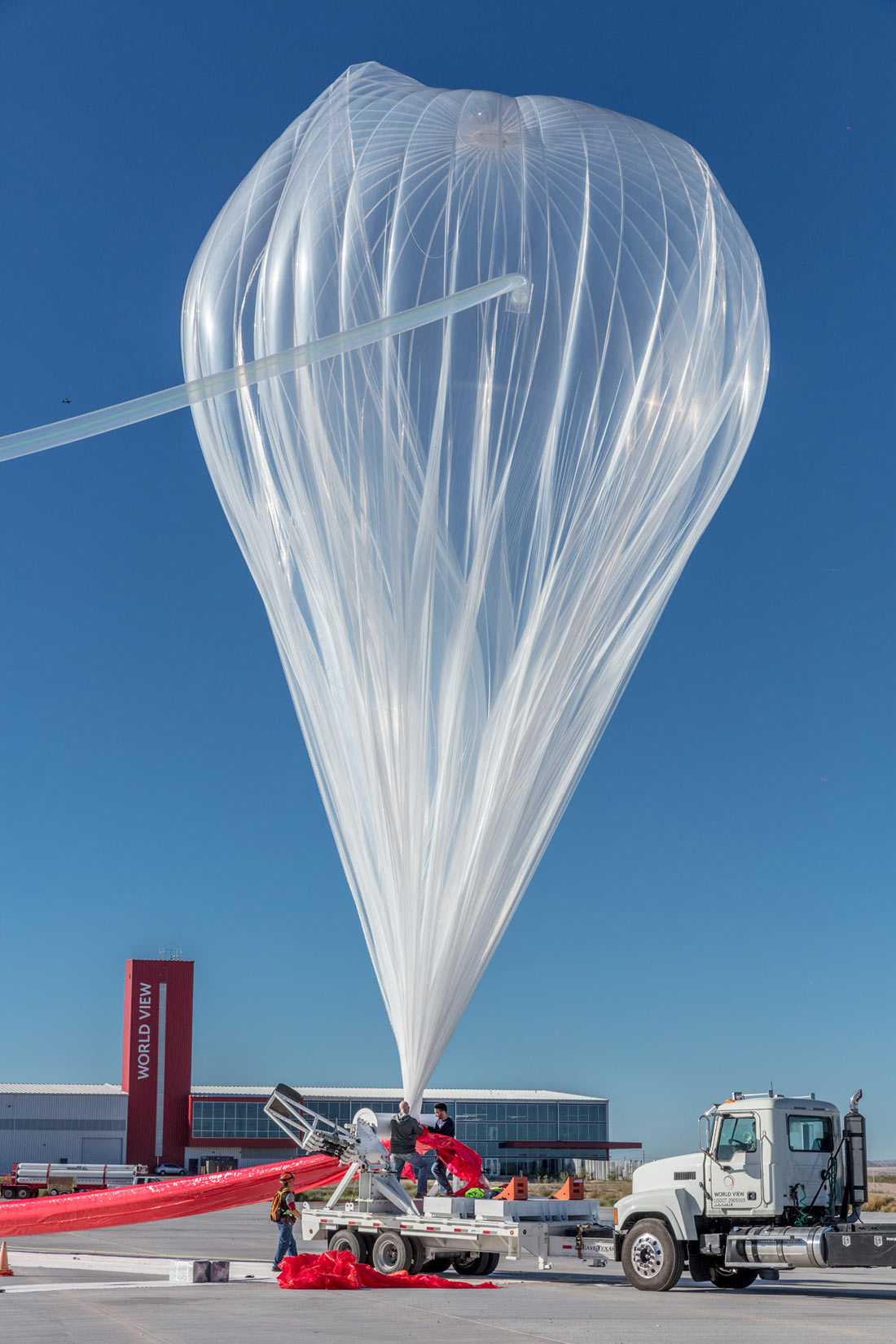 VIEW LARGER World View Enterprises in Tucson.

Courtesy World View Enterprises
On the corner where Raytheon Parkway meets Aerospace Parkway, World View Enterprises moved in. World View specializes in using the stratosphere as a delivery route for big business and research.
Director of communications Andrew Antonio says World View is the first company of its kind to do this.
"We literally have high altitude balloons that can carry very big pay loads up into the stratosphere and be steered around wherever a customer wants them," Antonio said.
On the southeast side of Aerospace Parkway, the Tucson Airport Authority owns 550 acres. George Bootes, the chief economic development officer for TAA, said that could be the next home for an aerospace business interested in moving to Tucson.
Economic impact
Laura Shaw, with Sun Corridor, an economic development agency in Tucson, said the potential influx in aerospace companies creates high-paying jobs in the key industry.
Southern Arizona's largest private employer, Raytheon, announced last November its plans to expand along Aerospace Parkway, across the street from World View.
In 2015, Aerospace Parkway replaced what was once known as Hughes Access Road, giving Raytheon enough room to plan its current expansion.
Raytheon's director of public relations, John Patterson, said the expansion will lift up Tucson's economy with nearly 2,000 high-paying, high-tech jobs.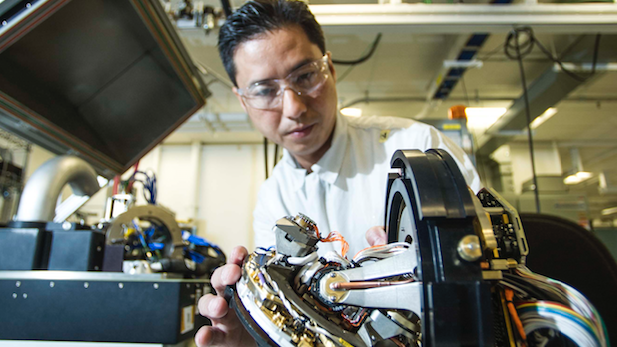 An unidentified Raytheon employee works on a weapons component at the Tucson plant.

Raytheon Missile Systems
"Taxes, utilities, the things we all pay as current residents here, at least 2,000 new employees are going to be doing that as well," Patterson said. "So that will be a significant boost to the region's economy."
Many of these jobs, Patterson says, could go to Arizona college graduates.
"We want to have a talent pipeline and it would be great if we could fill these jobs over the next several years with Arizona talent," he said.
A recent economic impact study on Raytheon, conducted by Arizona State University, found that Raytheon pumps about $2.1 billion into the state economy each year.
Construction in progress
Pima County project manager Nancy Cole said the $10 million Aerospace Parkway project is being done in phases and will be complete in 2019.
The second phase will double the capacity of traffic traveling on Aerospace Parkway, making the road four lanes of traffic.

Money for the project comes from the Pima Association of Governments.
Expand the map below or simply click on its features to find out which companies are there, and what is planned for the Pima County development for the aerospace industry.