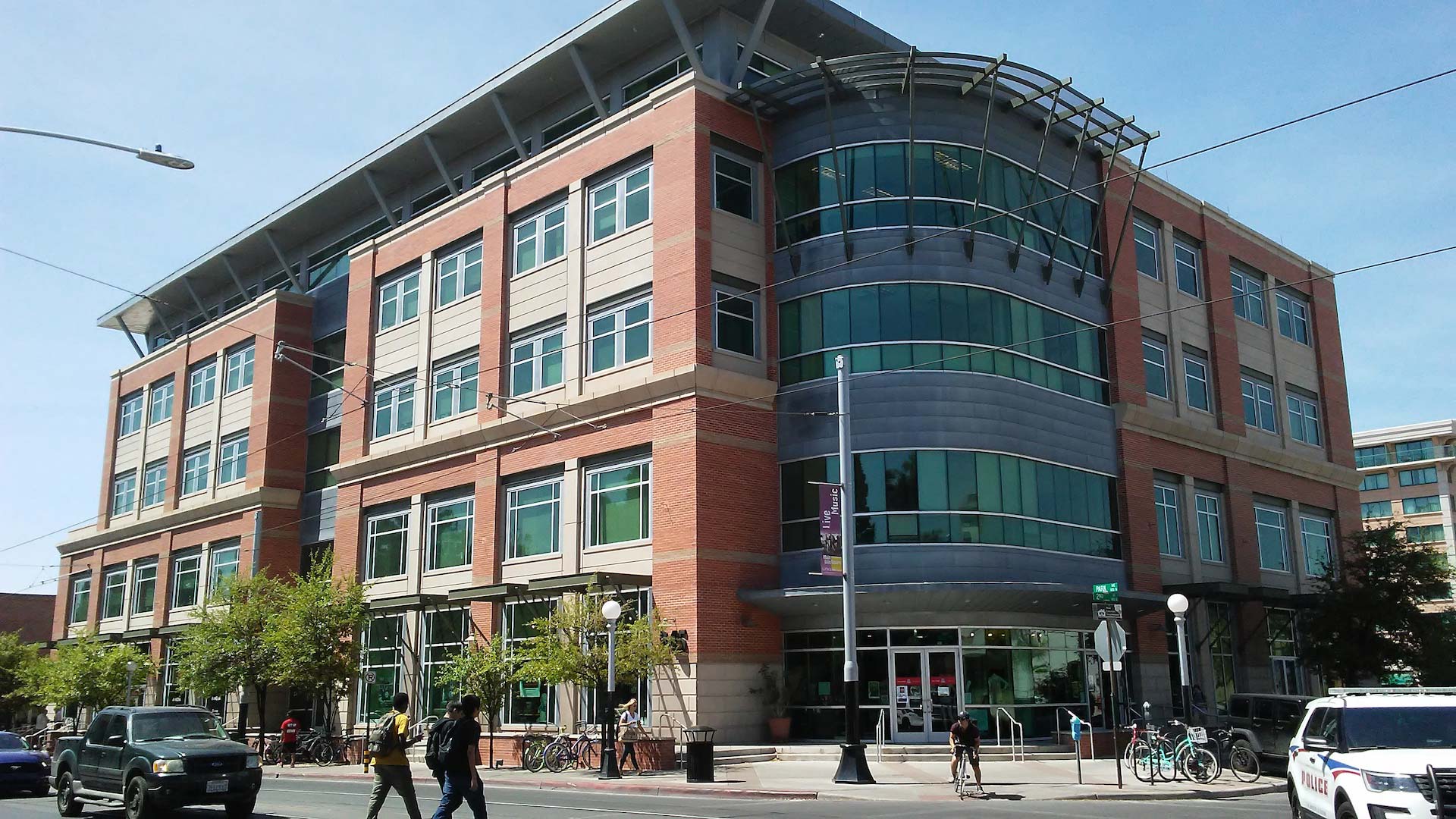 The University of Arizona School of Journalism is joining critics of Sinclair Group's campaign ordering broadcasters to read scripts friendly to President Trump.
Tony Perkins, AZPM
The University of Arizona journalism school is one of almost two dozen schools voicing disapproval of a broadcast media company's promotion of its political views.
The Sinclair Broadcast Group ordered news anchors at its television stations to read identical scripts backing President Donald Trump's opinion about "fake news," prompting the director and faculty of the UA journalism school to add the department's name to a letter addressed to Sinclair's executive chair.
The broadcast group owns 193 television stations in the United States, none located in Arizona.

UA journalism school director David Cullier said Sinclair's promotion of politics puts the delivery of news in a dangerous new phase.
"What's happening is the American public is about to be spoon-fed messages, some of them partisan, whether it likes it or not," he said.
The university's school of journalism is one of a growing number of academic programs that signed on to a letter from the University of Maryland to Sinclair's executive chairman. The letter expresses concern that the company is causing people to have less confidence in local news.
Cullier notes Sinclair hasn't broken any laws, but believes the company has stepped over an ethical line.
"Just because it's legally okay doesn't make it right for the American public," he said. "There's doing what's legal and there's doing what's right, and what they're doing is wrong."