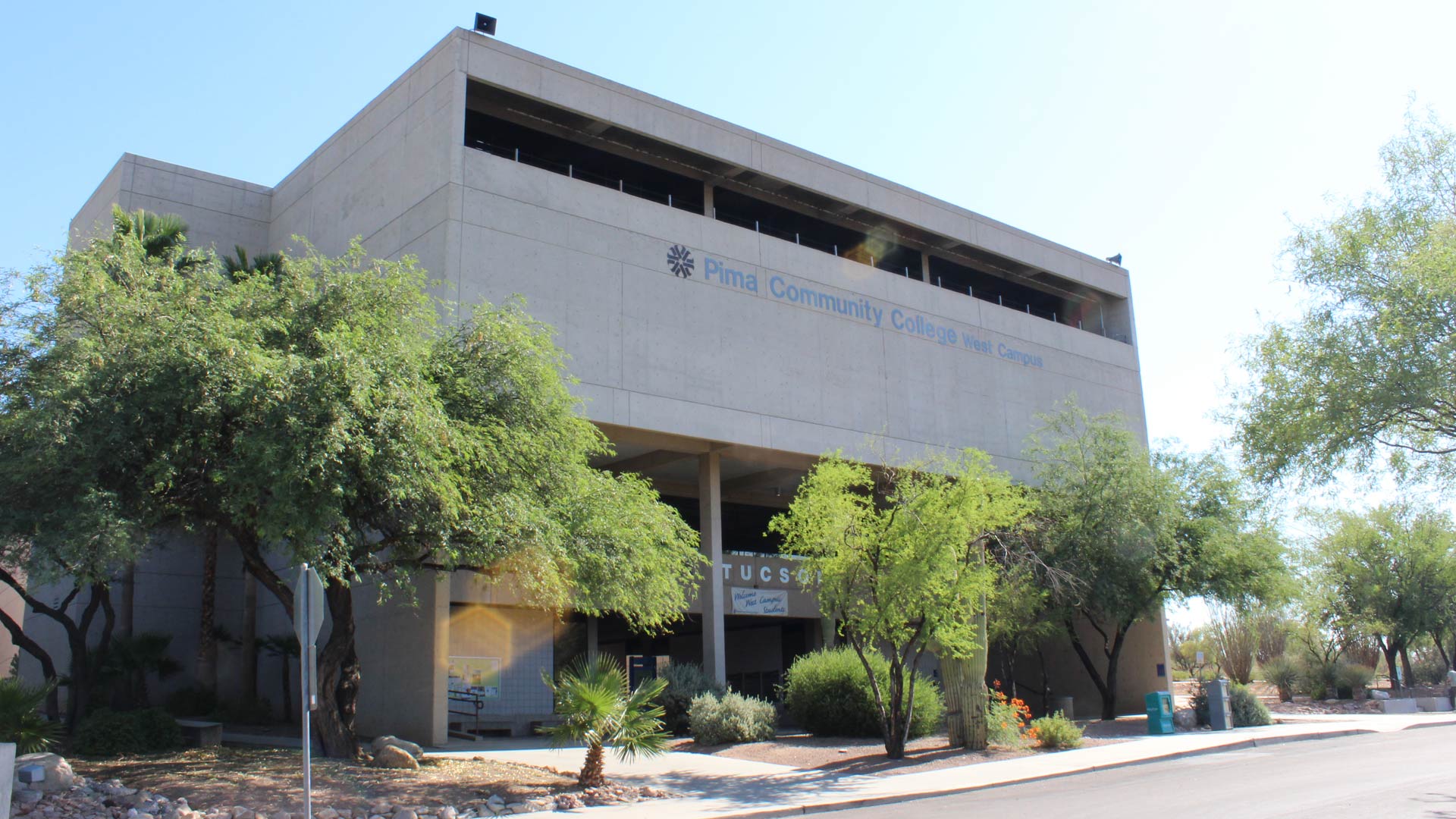 A building on the campus of Pima Community College, West.
Stephanie Torres, AZPM
Pima Community College's athletic director says he expects the Aztec football squad to play with its usual level of enthusiasm this fall, even though it'll be the team's last season. Edgar Soto says the players know they have something to gain by giving it their best effort.
"We've had a lot of our student athletes, football players particularly, that have gone on to four-year schools after one year, so I think they're going to be playing with as much passion as they always do — maybe even more," Soto said at a news conference Thursday morning.
Wednesday, Soto and Chancellor Lee Lambert gave the the college's governing board a plan to cut $500,000 from athletics by eliminating the football program after the coming school year. The cuts are necessary because PCC enrollment is dropping, and state law requires the college to reduce its budget as a result.
Similar cuts by the Maricopa Community College District will eliminate four of the community college teams that PCC competes against. Lambert says he regrets having cut the program:
"This is personal for me, and also it hurts deeply that we are no longer going to be able to offer this option for the 100 young men that were playing for Pima Community College," he said.
The college's golf and tennis programs also face potential cutbacks.
Despite cutting the football program, the college will continue to offer scholarships to football players. Soto says that's because the college still aims to be a stepping stone for high school athletes looking to move up.
"We're still going to identify those students that are football players and they're still going to have an opportunity to go to college, and I think that's our underlying goal, is to get them in the college and get them here, support them and then help them get on to a four-year school or get into the workforce," Soto said.
Lambert says the college originally started its football program hoping that it would be self-supporting, but it never met that goal.