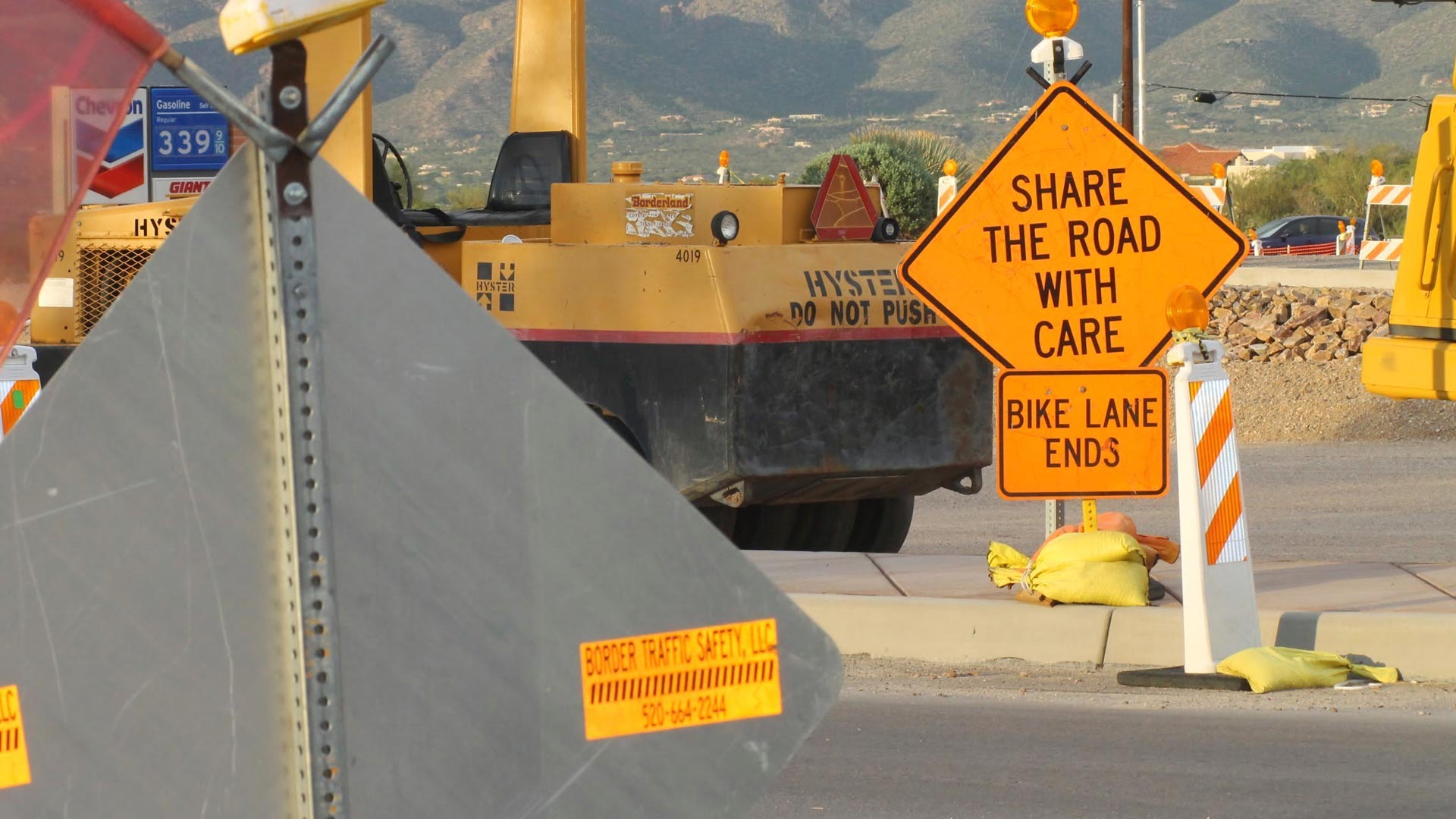 $900 million could address repairs and construction Pima County roads over the next 10 years.
AZPM Staff
The Pima County Board of Supervisors renewed their discussion for raising the county's sales tax by a half-cent Tuesday. The money is meant to generate more than $900 million for road repair and construction over the next 10 years.

County Administrator Chuck Huckelberry gave board members a timetable during which they can debate the plan further before adding it to the county budget in June.
"We will advertise the ordinance for final board consideration at the meeting of May 15, and the resolution will be again one of the items to be considered before adoption of the budget June 19th," he said.
Board chairman Richard Elias said road improvements that impact the greatest number of county residents should take top priority.
"We should use population as the calculator for the dispersion of any sales tax revenues to the local jurisdictions," he commented. "I think it makes sense and I think it's fair."
According to the proposal, funds generated through the sales tax would be collected for half a year before any of it is spent. The money would be distributed to Pima County and other municipal governments in the area, with the Regional Transportation Authority providing oversight.