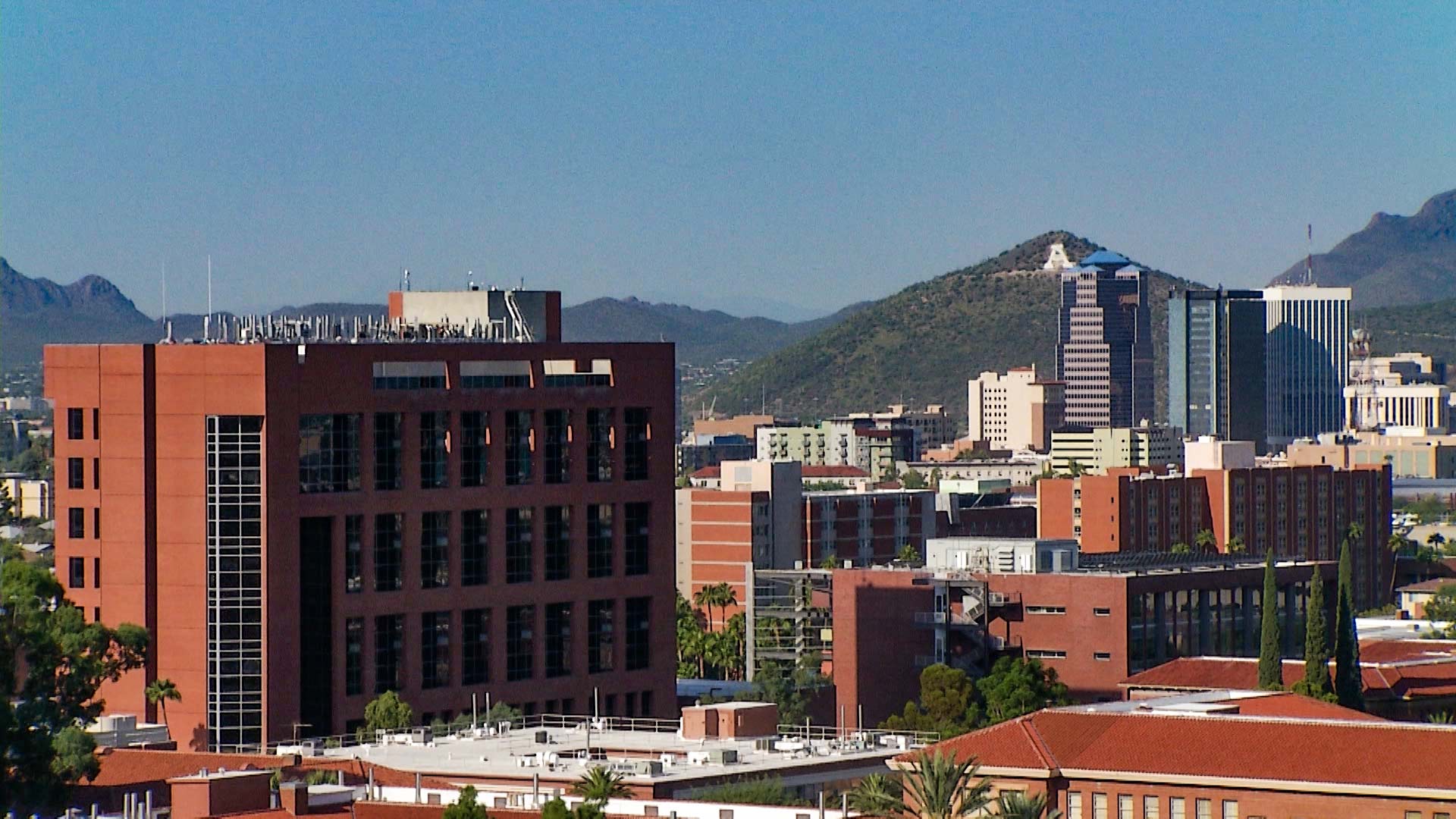 Looking west toward downtown Tucson, with "A" Mountain in the background.
AZPM
Data from a group that examines health-related factors on a city level show Tucson scores are worse than the U.S. average in a handful of areas.
The newest year of City Health Dashboard data shows Tucson's rates of high school graduation, reading proficiency in third grade, child poverty, violent crime and opioid overdose deaths as worse than the national average.
The issues may have some interconnection, according to a City Health official.
"There's a pretty broad recognition that social and economic factors and physical environment can have a really huge impact on health," said City Health Program Director Shoshanna Levine.
She said that could definitely be true of Tucson's problems.
"Children who grow up in poverty tend to struggle in school for a variety of reasons," she said. "As they're struggling, they might not be keeping up with their peers and have lower rates of reading proficiency and graduation, and that could reinforce that cycle of poverty later in life."
Poverty issues can also lead to drug use and instances of violent crime, Levine said.
City Health examines 500 U.S. cities, and publishes more than 30 health-related metrics for each city so local officials have access to the information.
Read about metrics for Tucson and other cities at the City Health Dashboard website.