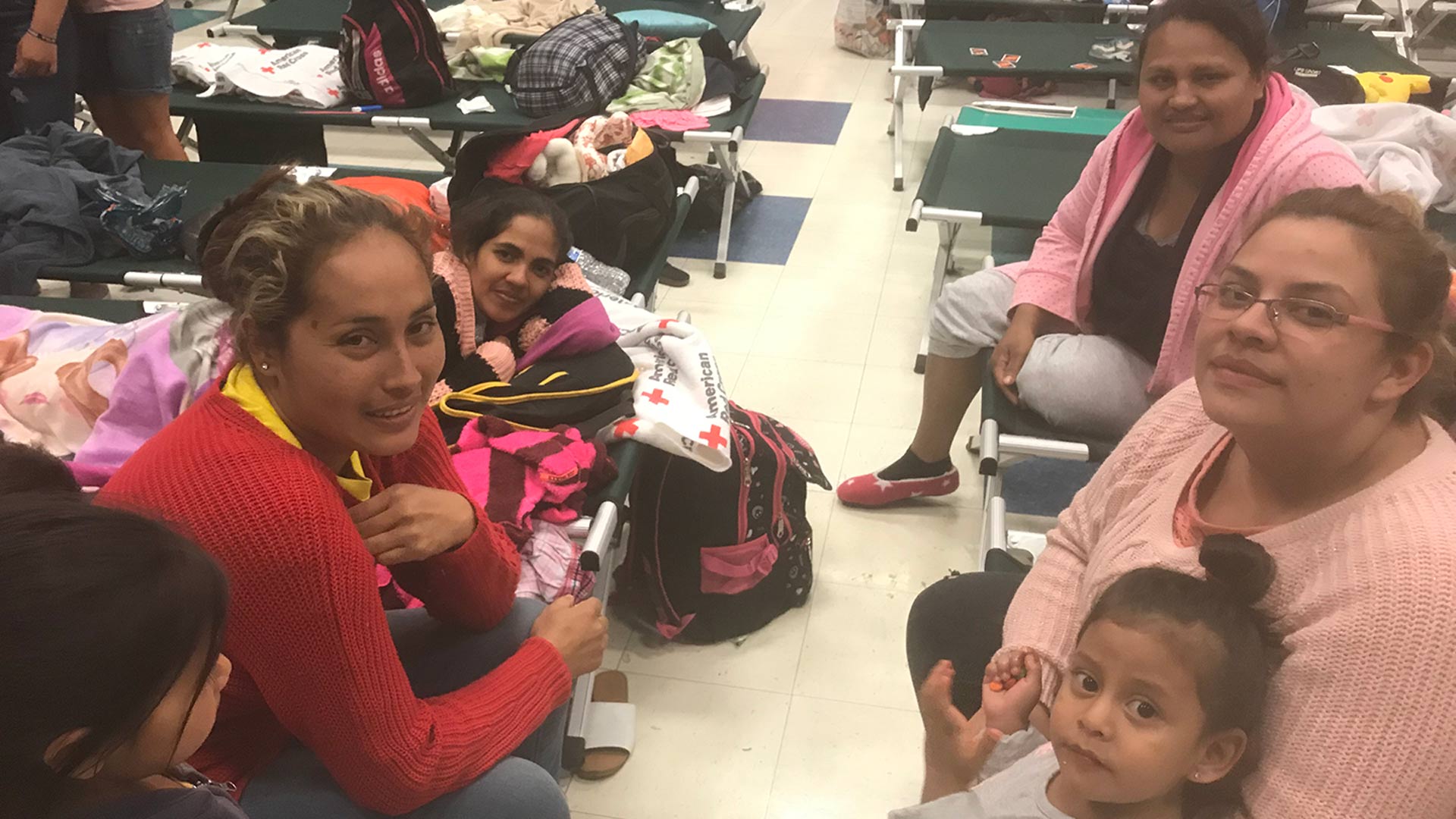 Mothers who made the dangerous journey from Guatemala to the Arizona border say they feel safe now that they are in a temporary shelter in Tucson. The women are asking for asylum from the U.S. Government. (April 18, 2019)
Nancy Montoya, AZPM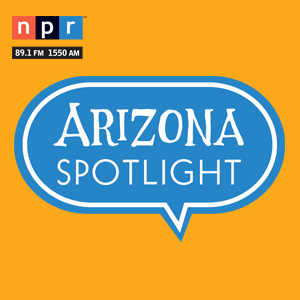 Featured on the April 25th, 2019 edition of ARIZONA SPOTLIGHT with host Mark McLemore:
The City of Tucson is making an effort to address the overflow from migrant aid shelters that are now at capacity. Nancy Montoya visits some of the families who are benefitting from this new avenue of assistance.
Scenes from a migrant shelter in Tucson. Photos: Nancy Montoya
Mark visits the Little Theatre at Tucson High Magnet School to preview the new production Our Border Town, a play based on the stories of real people who are involved in the current debate over U.S. / Mexico border policy, including activists on both sides. Our Border Town opens April 25th, with additional performances at 7:00 pm on April 26 & 27, May 2 -4 & 9, and two performances on 11, 2019. The play does contain mature language and situations.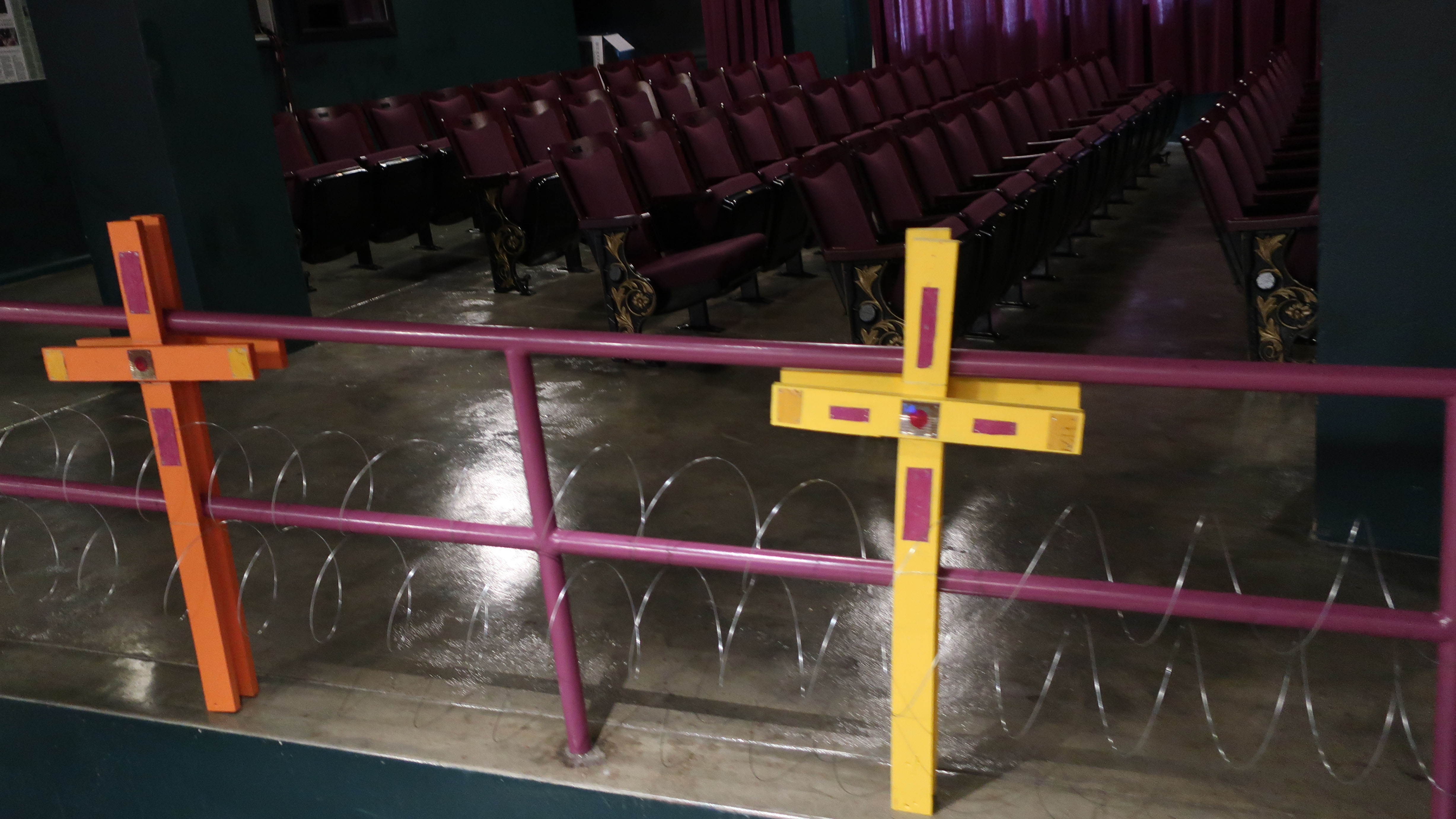 Crosses adorn the Little Theatre at Tucson High Magnet School for the production of "Our Border Town".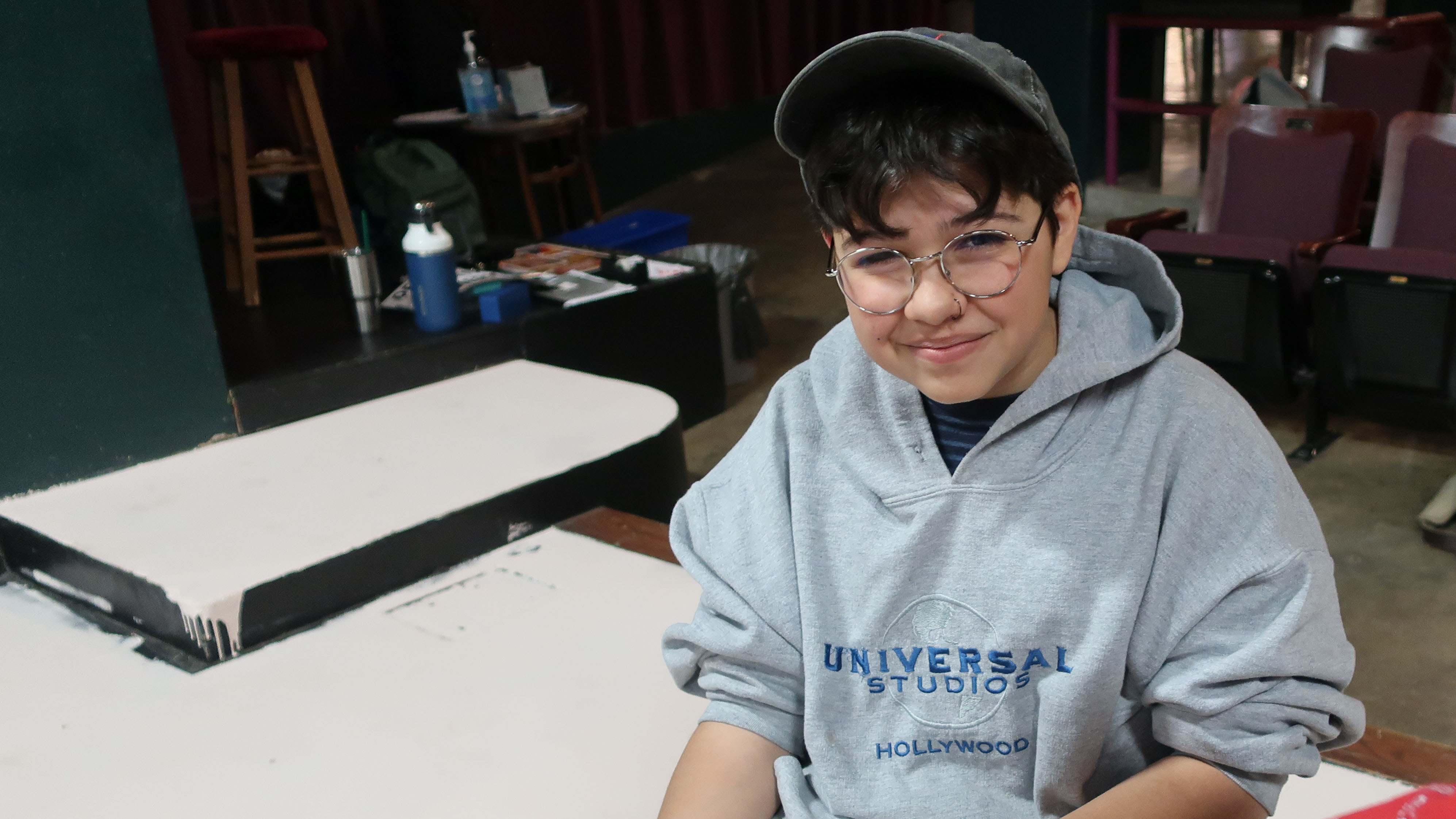 Tucson High Magnet School actor Ella will play across gender and against type to assume the role of Reverend John Fife in "Our Border Town".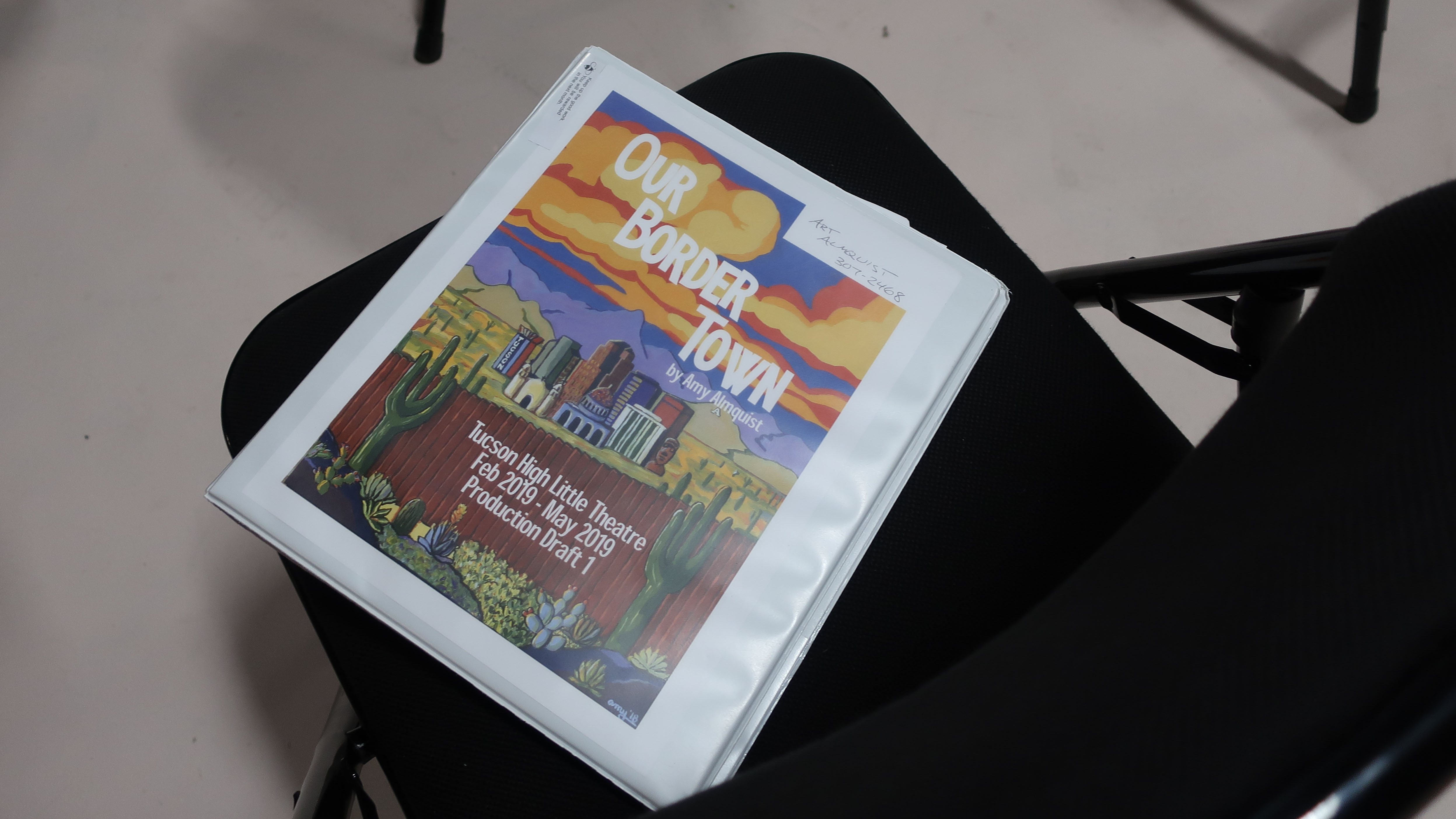 The script for "Our Border Town", written by Amy Almquist and co-directed by Art Almquist & Julian Martinez.
This week, Tucson poet laureate TC Tolbert was one of 13 poet laureates from across the country to be recognized with a $100,000 grant and a fellowship from The Academy of American Poets. Mark talks to TC Tolbert about how the money will be put to use in this community.
Tucson poet laureate TC Tolbert reading from their work, produced by Andrew Brown.
What would you do if you received the blessing of extra time to be alive? Tony Paniagua introduces us to a young man in Tucson whose life experience has taught him to embrace every second. To see a television story about Gabriel Schirn, tune into Arizona Illustrated Sunday, April 28th at 6:30 pm on PBS 6. It will also be available online at azpm.org.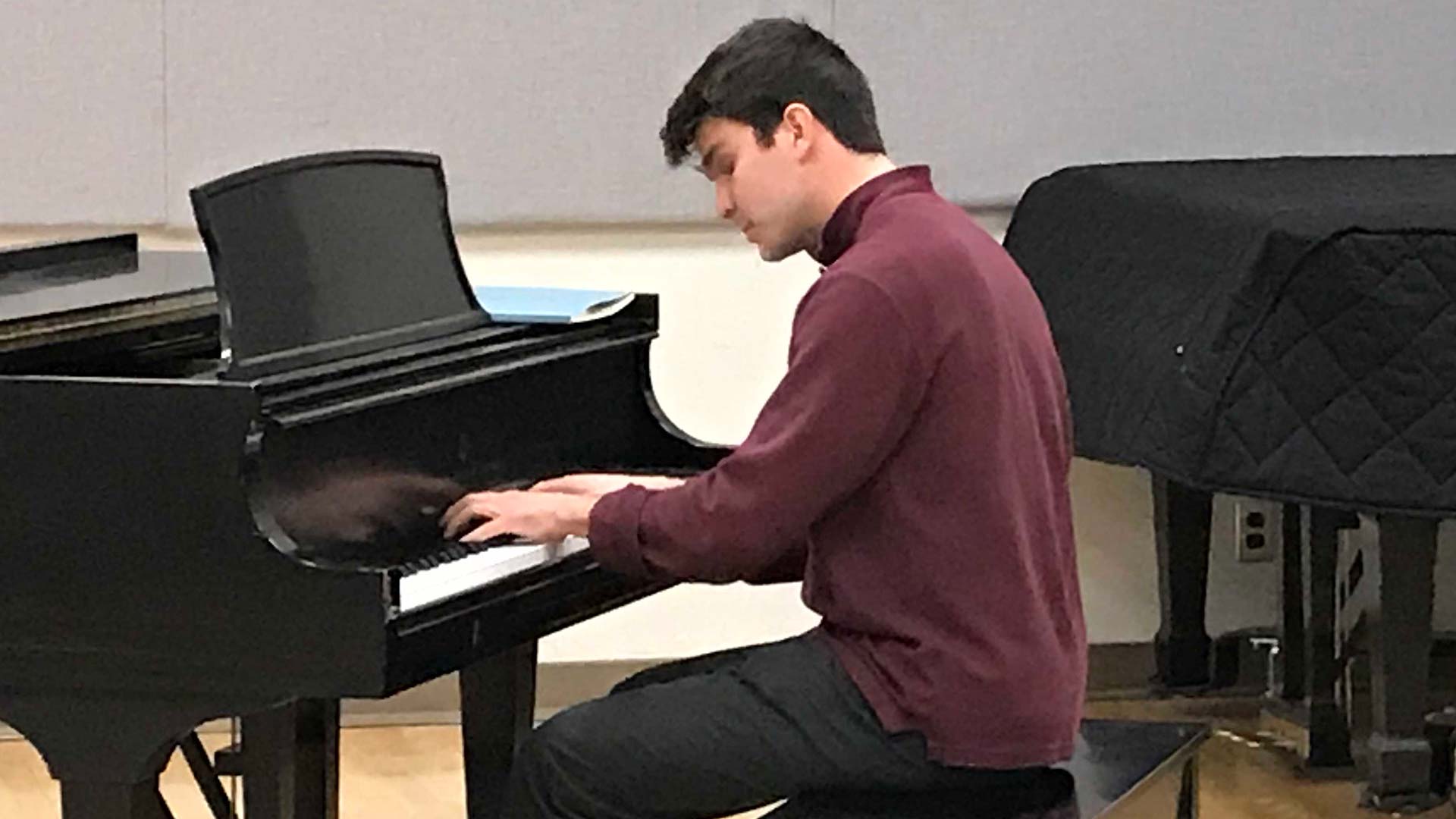 VIEW LARGER Gabriel Schirn says playing the piano is an integral part of his busy life, but he also pursues other interests.

Tony Paniagua/AZPM