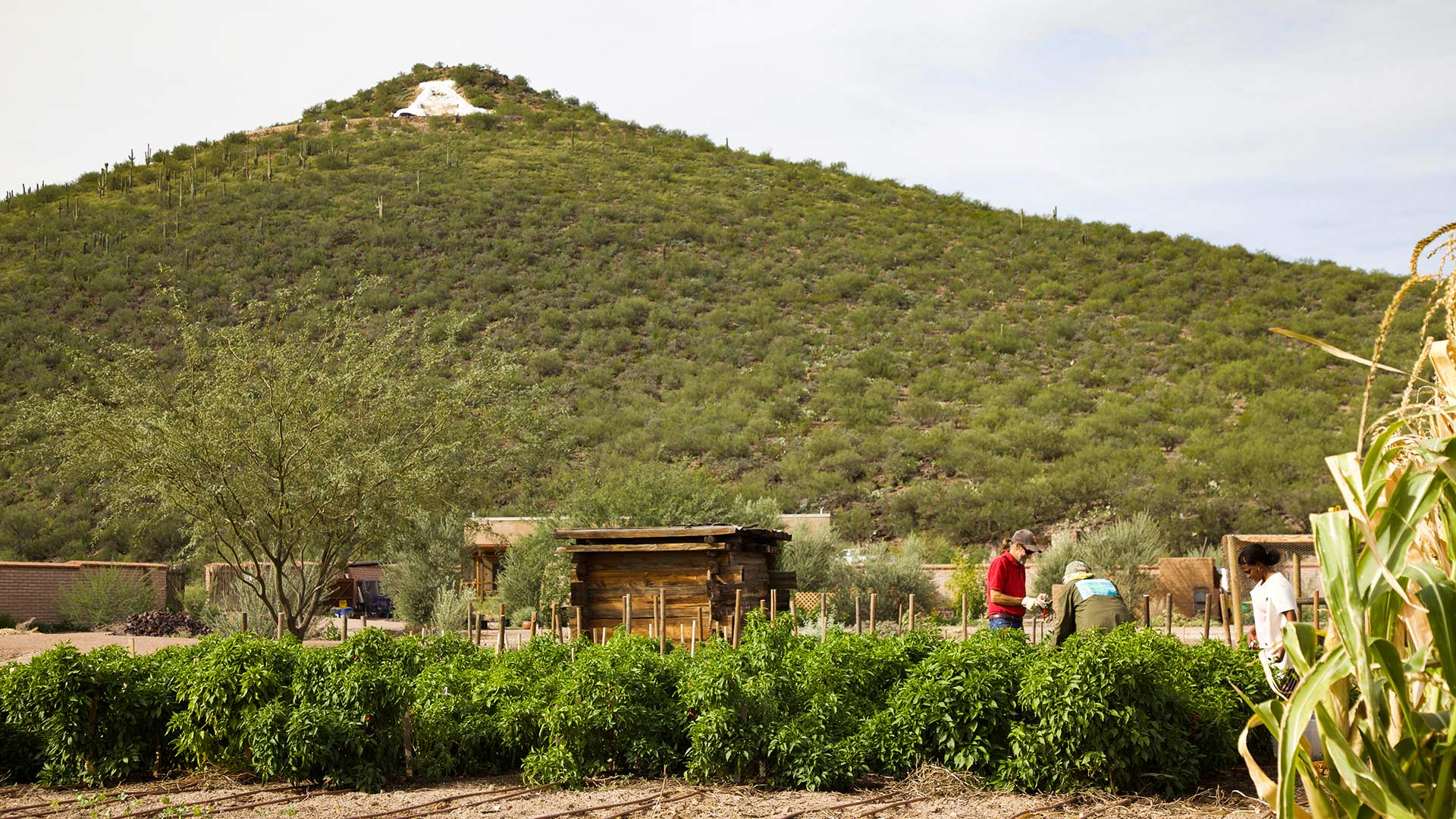 Volunteers at work in the Mission Garden, at the base of Sentinel Peak, November 2018.
Nick O'Gara/AZPM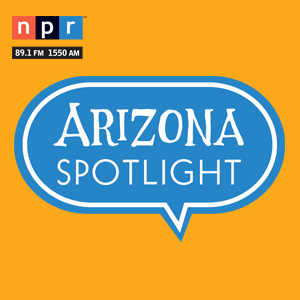 Featured on the June 20th, 2019 edition of ARIZONA SPOTLIGHT with host Mark McLemore:
Nancy Montoya reports on a new facility being built by the Kino Border Initiative in Nogales, Sonora that could provide housing and support services for as many as 150 migrants seeking asylum in the United States.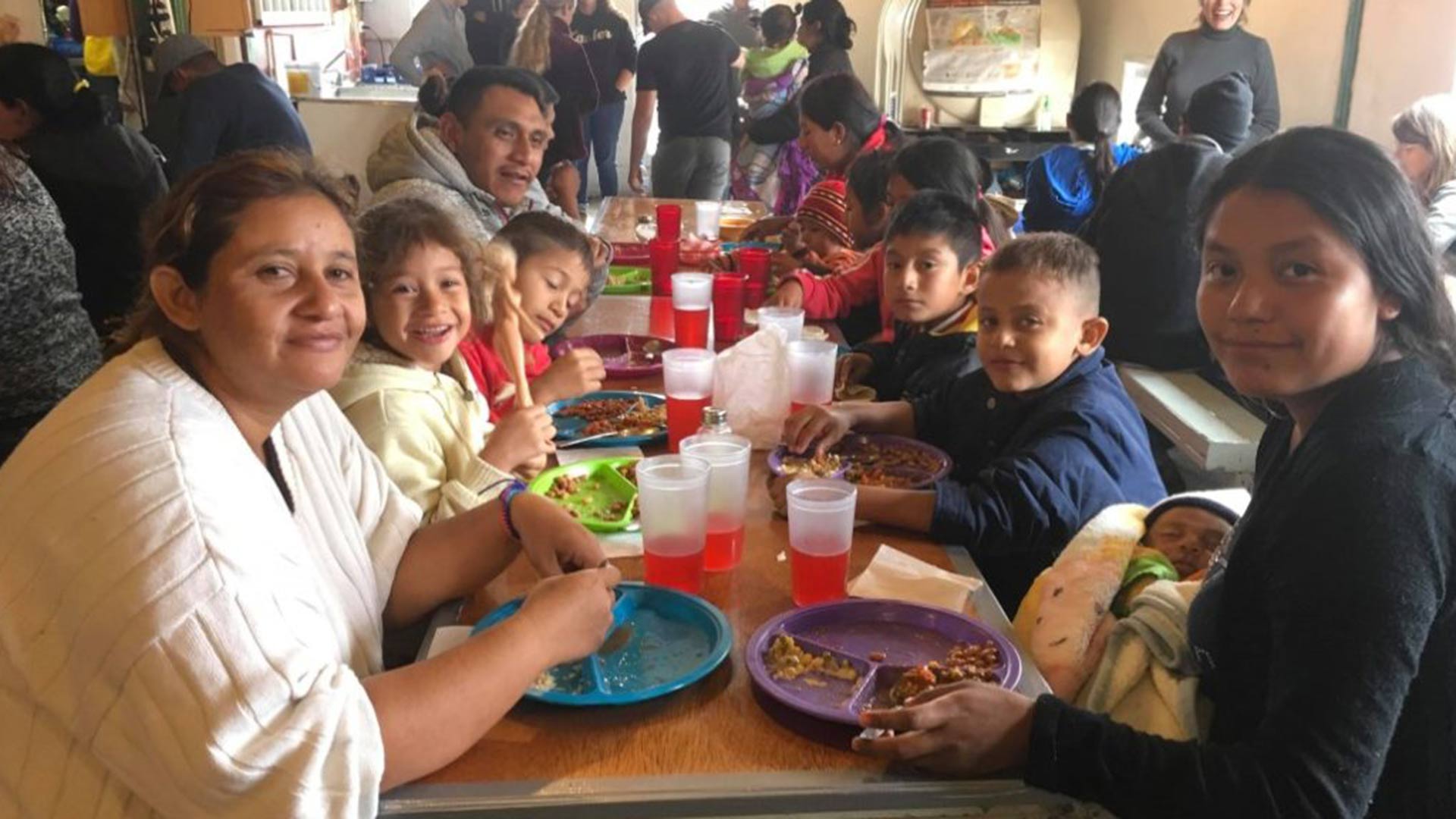 Migrants often go to the Kino Border Initiative's Comedor for a last meal before attempting to cross into the U.S. from Mexico (Nogales, Sonora - February 22, 2019)
No More Deaths
- Learn how a recent ecological mystery at the Tucson Mission Garden led to the discovery that several species of bat are visiting the garden every night in search of food. Mark talks with bat biologist Debbie Buecher and her husband and co-researcher Bob Buecher, and gets a pair of short stories from Tucsonans about close encounters with bats.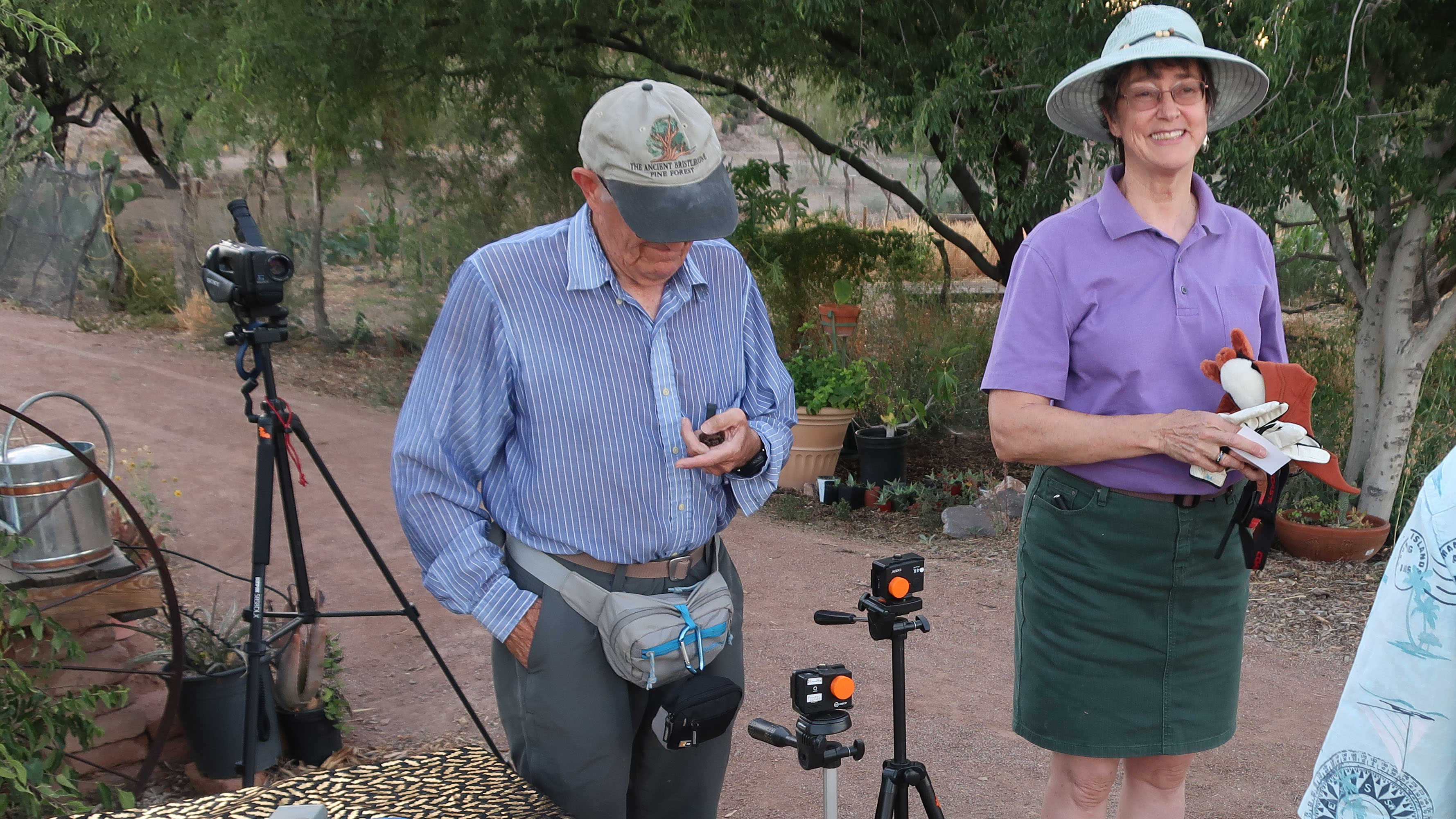 Bob Beucher (holding Archie, the big brown bat) and Debbie Buecher prepare to lead the first ever "Bat Night" at the Tucson Mission Garden in mid-June, 2019. Their cameras and specially designed sound equipment will allow visitors to observe the bats that visit the garden nightly in an unobtrusive fashion.
Mark McLemore / AZPM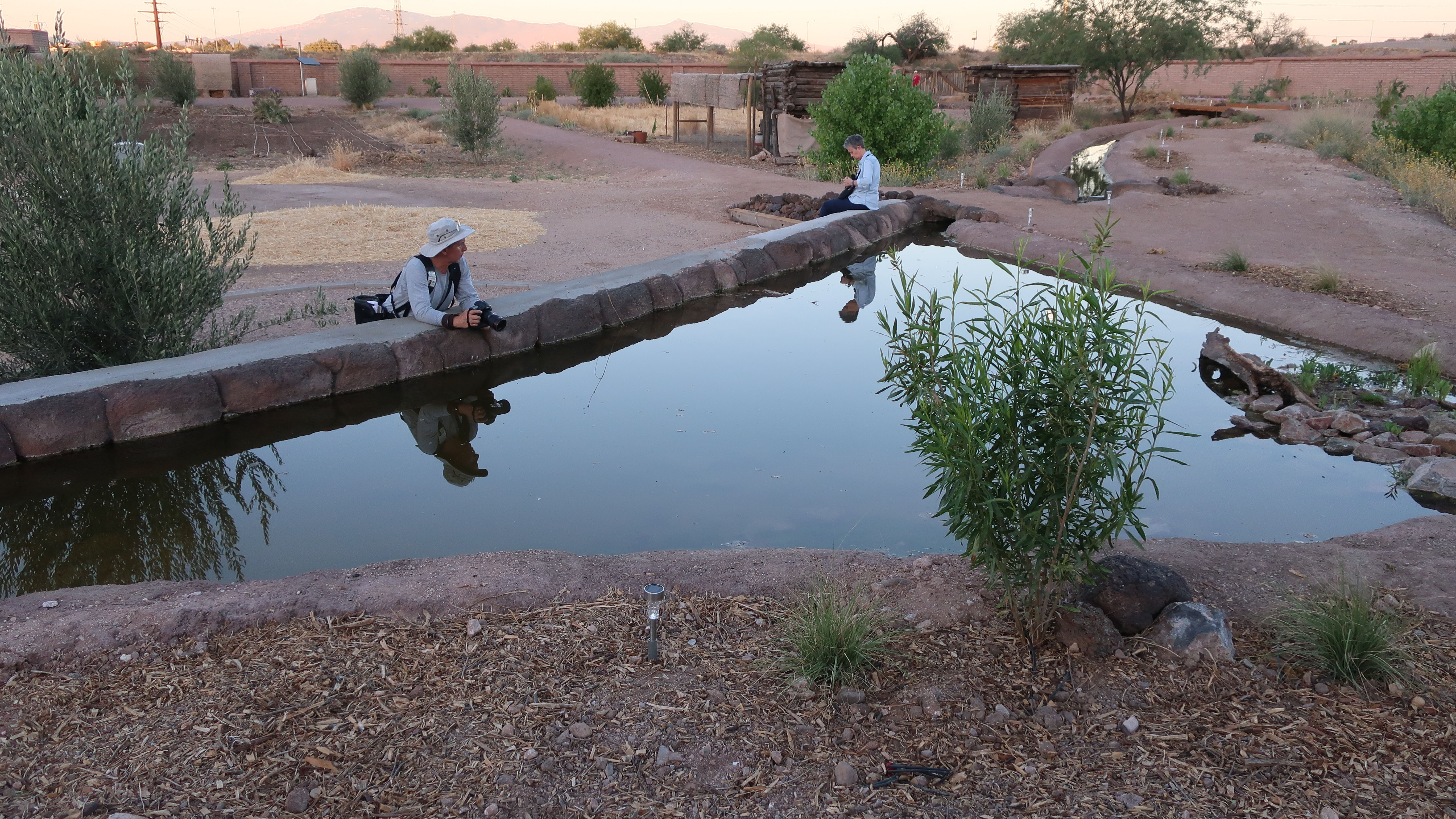 Bat biology expert Debbie Buecher says the Tucson Mission Garden attracts many bats from the surrounding area because of the abundance of insects, plus the availability of water, via the Mission Garden's recently added acequia (canal).
Mark McLemore / AZPM
- And, the goal of the new StoryCorps initiative "One Small Step" is to bring people from different backgrounds together to share how their personal experiences shape their views on politics and social issues. Listen to a conversation between Kirk Reed and Andy Baker, as they discover similarities including how they are guided by their faith and open to learning from others. If you'd like to participate in "One Small Step, you can find the survey here.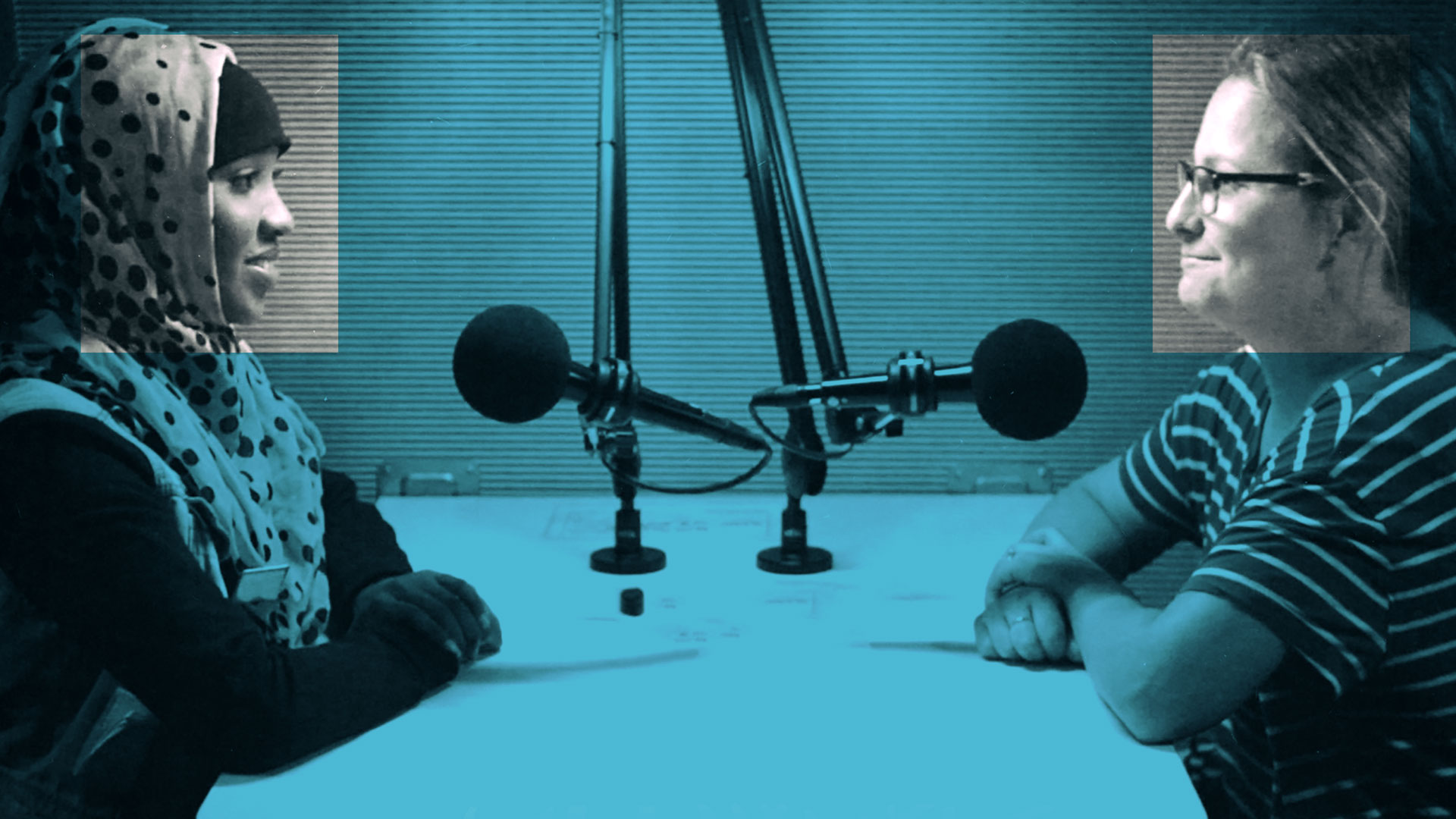 AZPM is partnering with StoryCorps for One Small Step to record conversations between strangers who hold different political beliefs.
StoryCorp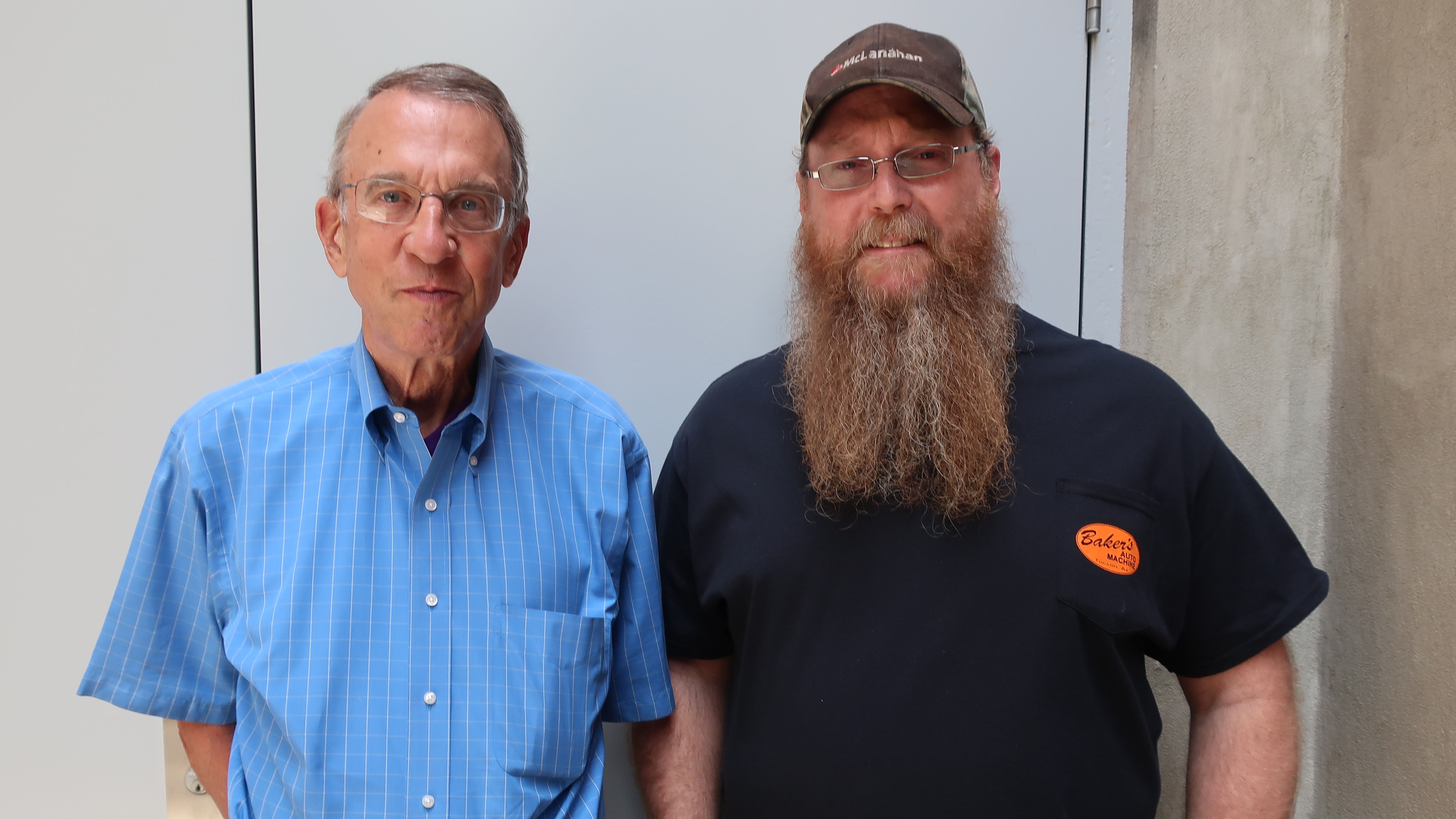 Kirk Reed and Andy Baker volunteered to participate in StoryCorps' "One Small Step" initiative to share their views on social issues, politics, and faith.
Mark McLemore / AZPM