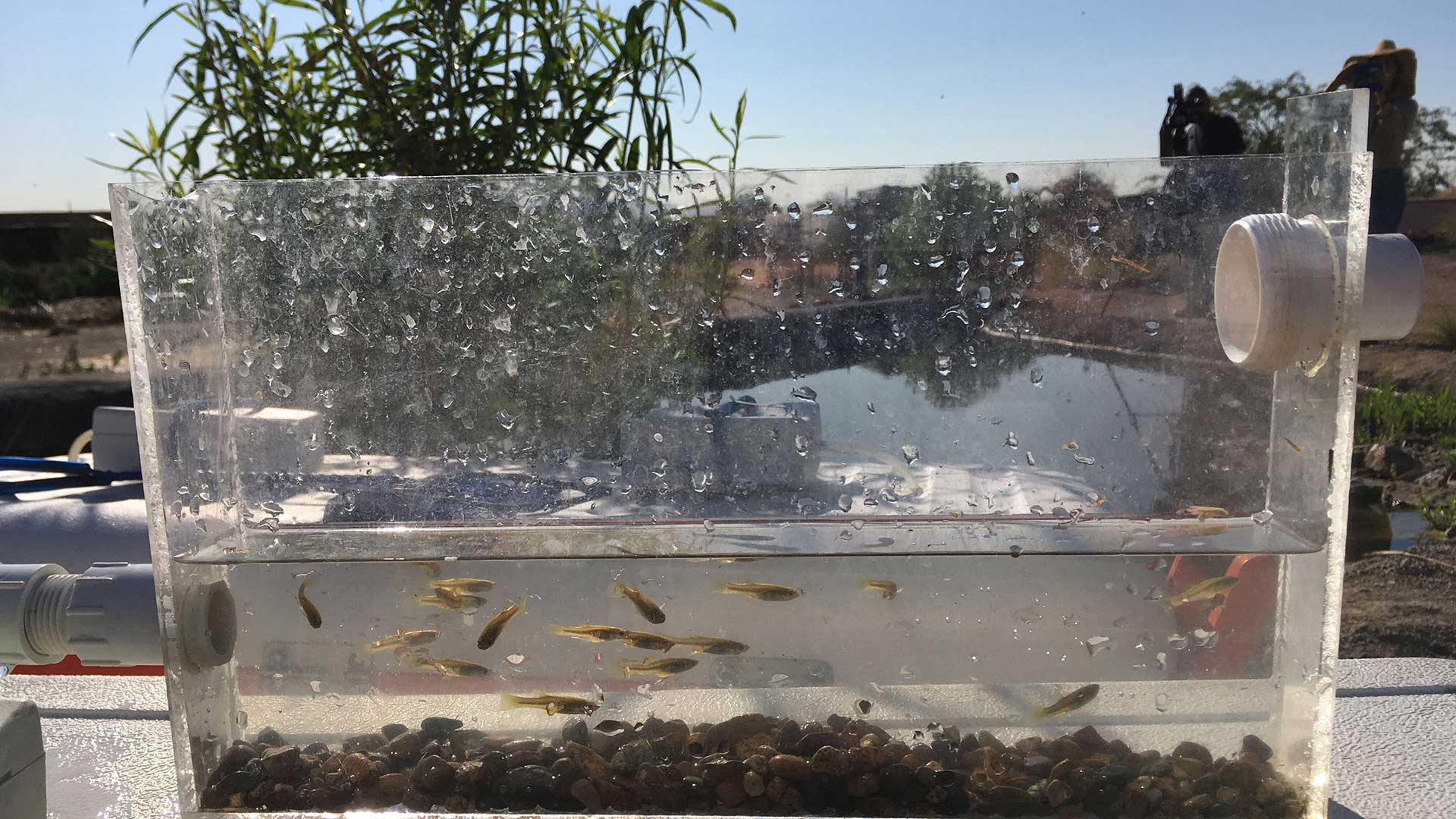 Gila topminnows wait to be introduced to new habitat in the acequia at Mission Garden.
Ariana Brocious/AZPM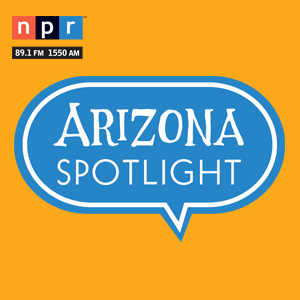 Featured on the July 4th, 2019 edition of ARIZONA SPOTLIGHT with host Mark McLemore: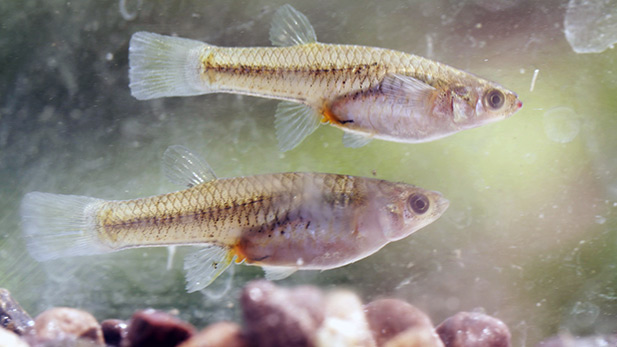 Two Gila Topminnows.
- Tucson-based arts activist Kimi Eisele reads an excerpt her debut novel, a hopeful but apocalyptic story called The Lightest Object in the Universe. She also tells Andrew Brown about the creative adventure she took in creating it. "The Lightest Object in the Universe" is available on Tuesday, July 9th. That evening at 7 pm, there is a book launch event at the Exo Bar on N. 6th Avenue.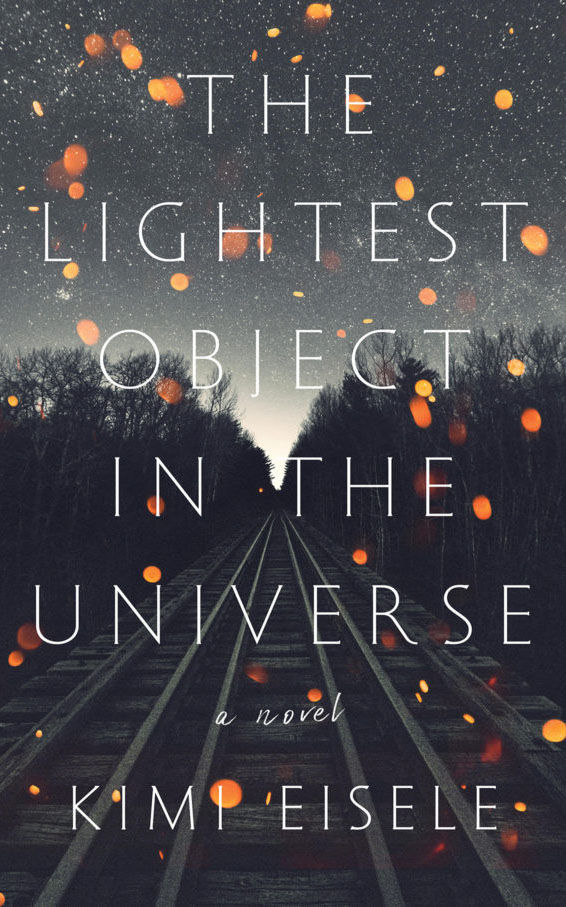 The cover to Kimi Eisele's first novel, published in July, 2019 by Algonquin Books.
"Rosemont Ours", a 2014 art project by Kimi Eisele, story produced by Luís Carrion.
"The Saguaro Ball", a 2016 art project by Kimi Eisele, story produced by Andrew Brown.
Mark talks with New York-based jazz singer Natalie Douglas about performing the songs of Nat King Cole in her traveling show "Nat Sings Nat". Douglas will play two nights (July 10th & 11th) in Tucson at The Carriage House, part of the annual "Sizzling Summer Sounds" music series, presented by Janos Downtown Kitchen & The Invisible Theatre. Douglas is one of more than a dozen performers from all over the country who will take part in the 2-week celebration of great songs and fine food.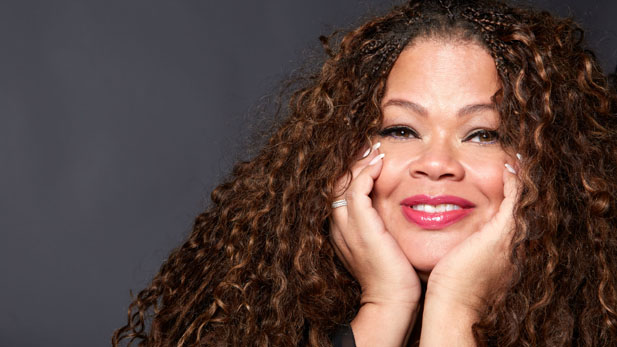 Bill Westmoreland
Natalie Douglas sings "Mona Lisa", a song made famous by Nat "King" Cole.
And, a Love Letter to the Pima County Public Library, written by 18-year old Izzie Monroy. She says the library has always been a reliable and positive constant in her life, helping her to learn skills and make new friends, especially via the annual event called MegaMania!, now in its 9th year. This free, family-friendly event is Saturday, July 13th, from 1 - 5 pm at the Pima Community College Downtown Campus, on North Stone Avenue. Cosplayers, gamers, robot designers, writers, artists, and nerds of every stripe are invited to enjoy games, crafts, presentations, free pizza, and community.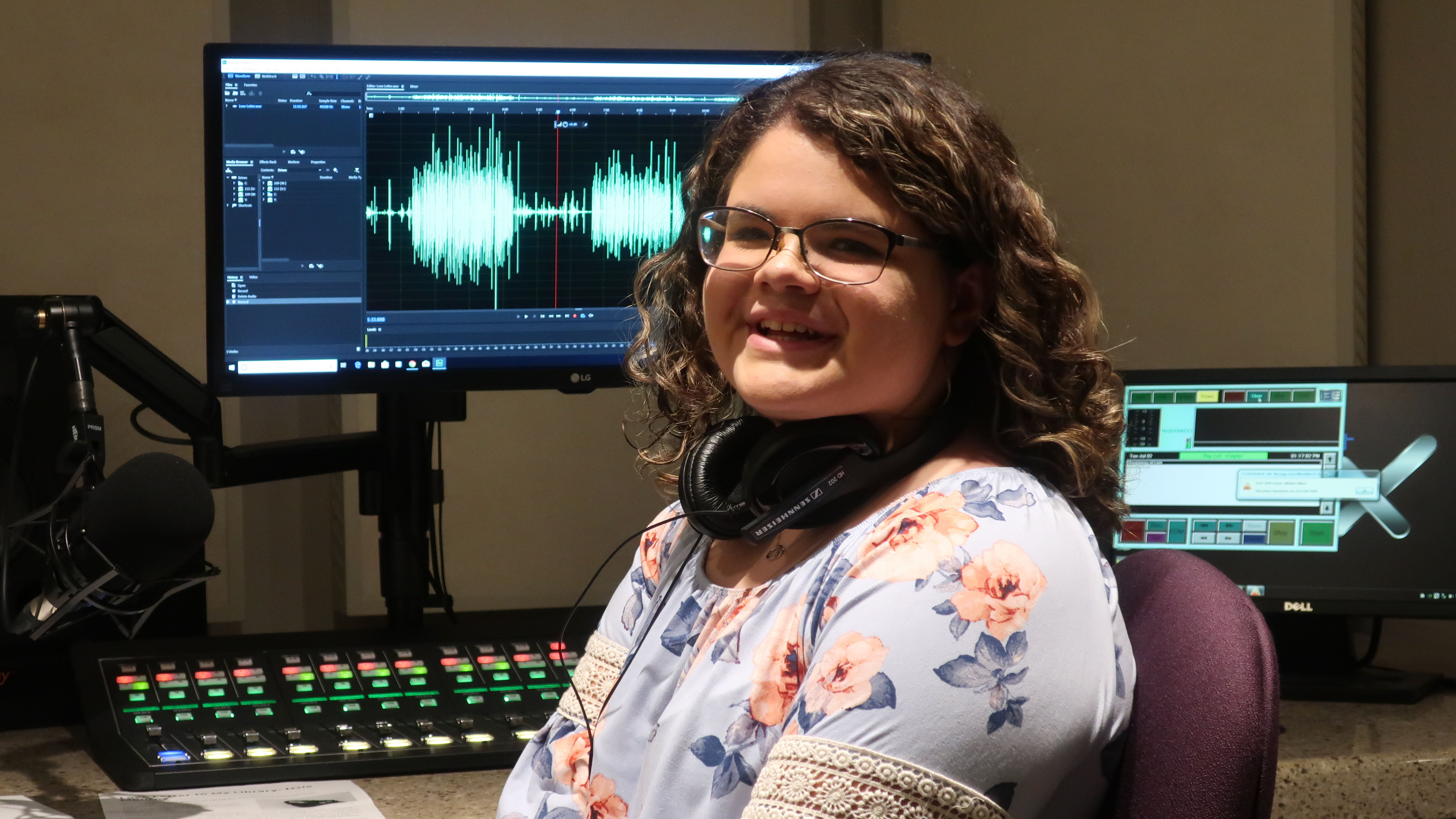 Izzie Monroy, recording her "Love Letter to the Library" in the AZPM radio studio.
Mark McLemore / AZPM