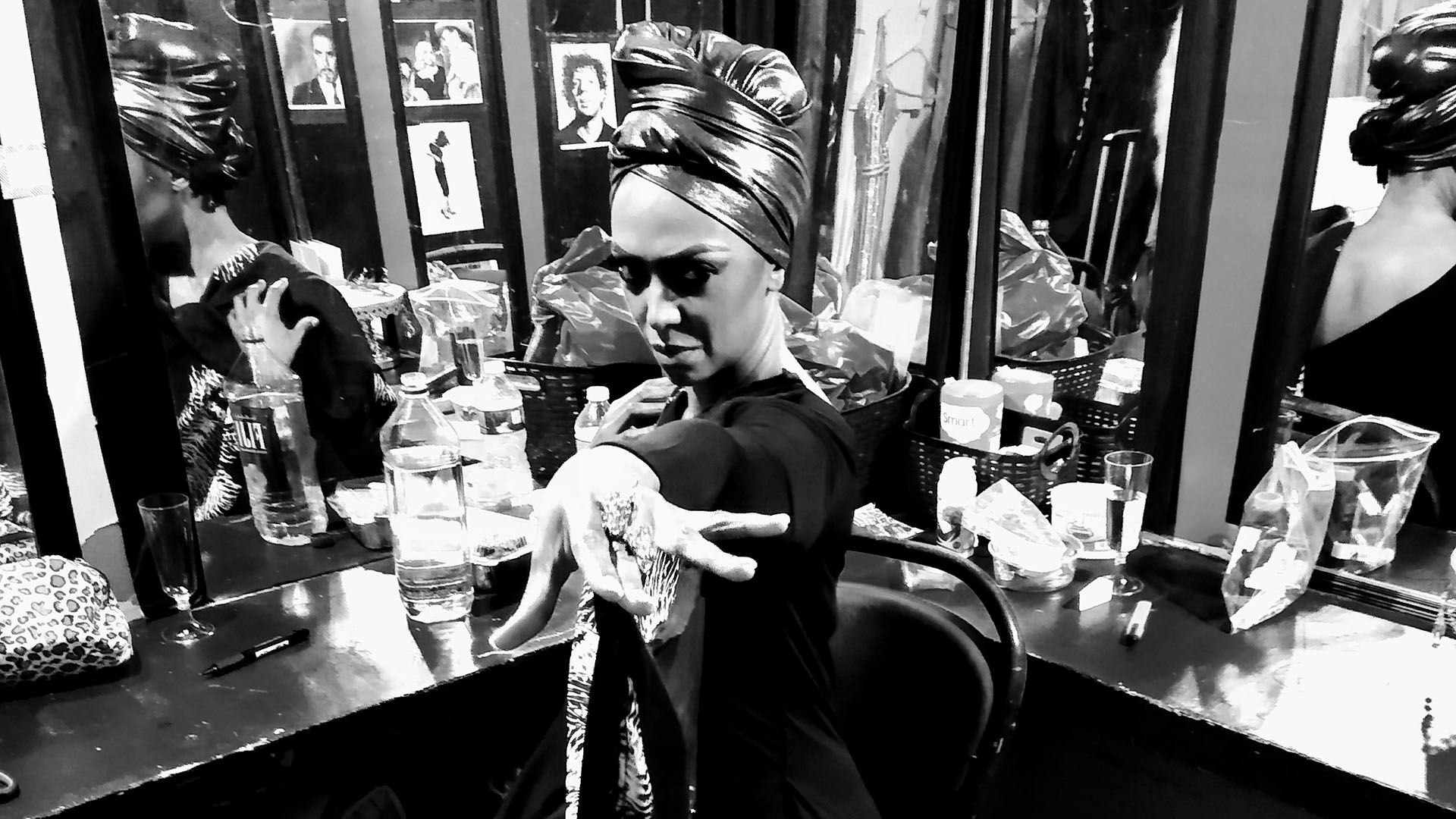 Dierdra McDowell performs as Eartha Kitt in her one-woman show, "Down to Eartha".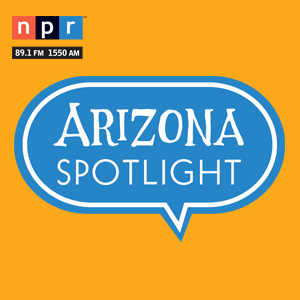 Featured on the November 14th, 2019 edition of ARIZONA SPOTLIGHT with host Mark McLemore:
- Meet Dierdra McDowell, the New York-based creator and star of Down to Eartha. The play celebrates the life of multi-talented artist and activist Eartha Kitt, including the time she was blacklisted by the Johnson administration during the Vietnam War. Dierdra McDowell brings Down to Eartha to Tucson for a pair of performances, Friday & Saturday (November 22nd & the 23rd, 2019) at The Invisible Theatre.
Dierdra McDowell performing as Eartha Kitt.
Are Americans losing identity amid the noise of politics? to a conversation between Mike Parker, a veteran with five decades of service, and Ellen Carmody, an assistant school principal, about some tough social issues. This conversation was recorded at public radio station KCUR in Kansas City, Missouri as part of StoryCorps' "One Small Step" project. Produced by Ron Jones and Matthew Long-Middleton. You can find some conversations recored in Tucson here.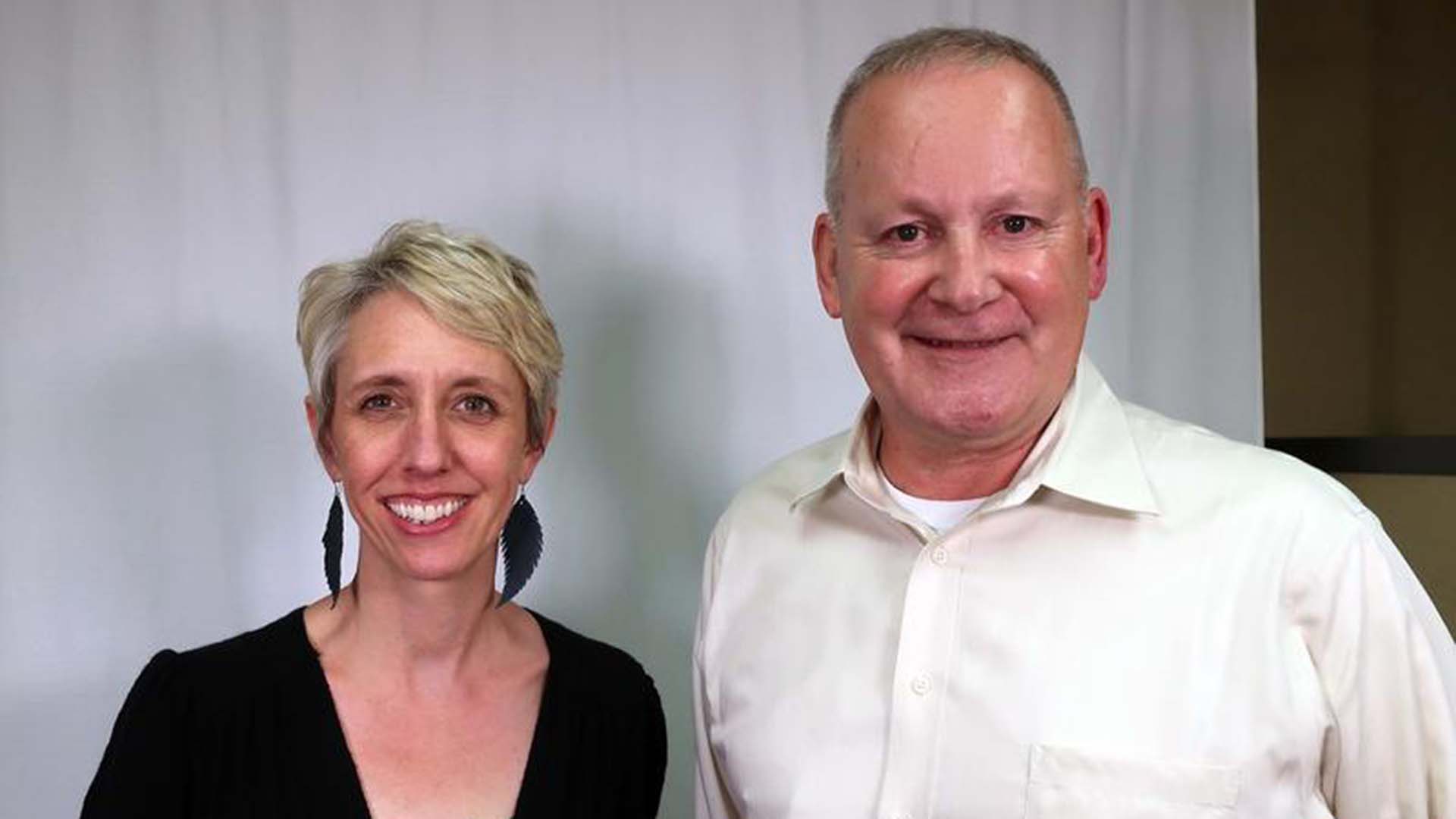 Mike Parker and Ellen Carmody had never met before they interviewed each other at KCUR for Storycorps' 2019 initiative One Small Step.
Ron Jones / KCUR 89.3
What's on your bucket list? Join us for the second chapter of "The 89–90 Trip", as father and daughter Larry Schnebly and Lisa Schnebly-Heidinger celebrate Larry's 90th birthday with a road trip north on U.S. Highway 89, from Prescott, Arizona to the Canadian border. Along the way, they visit many landmarks from Larry's colorful life.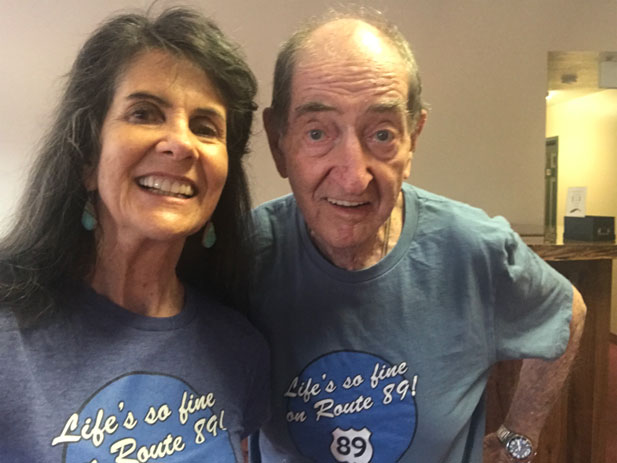 Lisa Schnebly Heidinger and her father, Larry Schnebly.

Courtesy Lisa Schnebly Heidinger
- Learn how two scientists at the University of Arizona Laboratory of Tree-Ring Research are taking a closer look at the ways that climate change will affect forests in the American Southwest.
"Tree Readers", as seen on Arizona Illustrated.