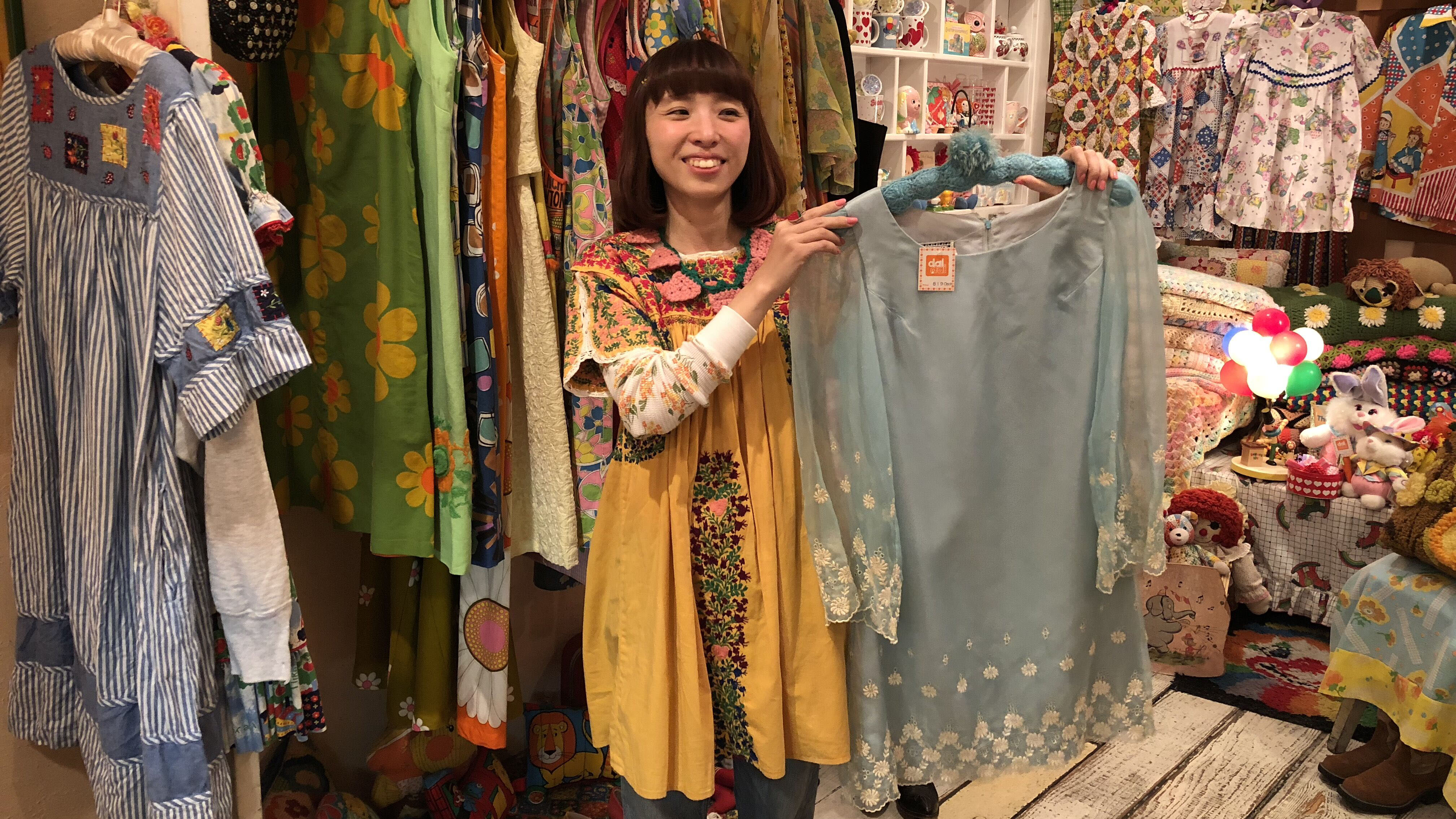 In Tokyo's Koenji district, Mio Ojima holds a blouse she designed and sewed from secondhand curtains purchased at a U.S. thrift store.

courtesy Adam Minter
Featured on the March 12th, 2020 edition of ARIZONA SPOTLIGHT with host Mark McLemore:
Adiba Nelson is a Tucson-based author, activist, mother, diva and queen bee. From these varied perspectives, she has been able to see many other women in action who are living, giving, and growing. And, in this month dedicated to women's history, Nelson has a message she'd like to send, loud and clear. You can find more of Adiba Nelson's writing on her website, The Full Nelson. The music is Let You Go by Shekinah, a Southwest Soul production. Adiba Nelson is an independent contributor to this show, and her commentary does not reflect the opinions of Arizona Public Media.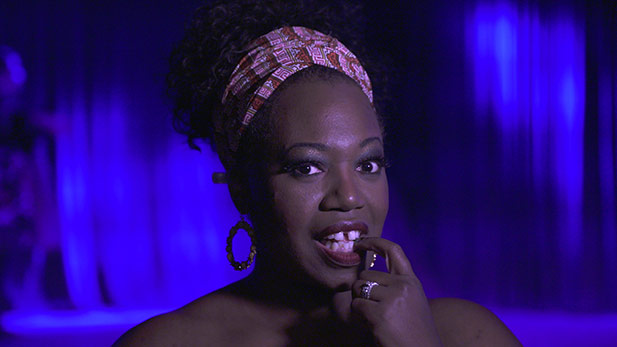 Adiba Nelson
- What is the Southern Ocean Climate and Carbon Modeling Program, aka SOCCOM? Meet Becki Beadling, a graduate student in the University of Arizona's Department of Geosciences, and her advisor Joellen Russell, the Associate Professor of Geosciences and Thomas R. Brown Distinguished Chair in Integrative Science. They'll explain why the research they are doing at sea near the Arctic is imperative to understanding global climate change.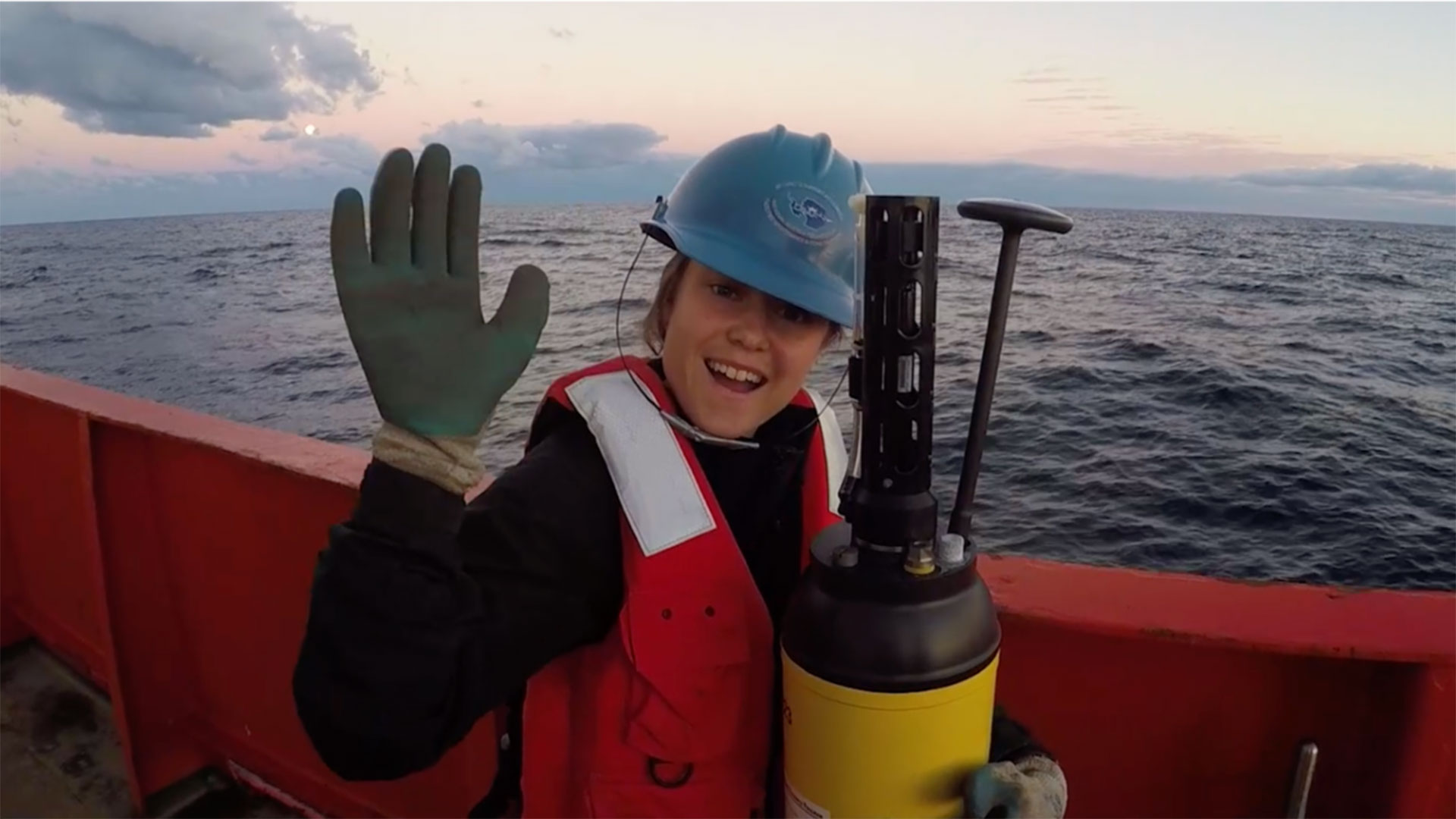 UA graduate student in geosciences Becki Beadling on a research vessel in teh Southern Ocean, deploying robotic floats that gather information for the SOCCOM project.
courtesy Becki Beadling
Whether it's finding the perfect pair of broken-in blue jeans, a rare movie on VHS, or a lamp that no one else could love as much as you do, thrift store shopping holds appeal for many people. How the goods ended up at your local resale shop, or where they may be going next, may seem mysterious, but it's a process that journalist Adam Minter has come to understand well. He wrote Junkyard Planet: Travels in the Billion-Dollar Trash Trade, about the problems and opportunities that can be found in other people's stuff. His latest book, Secondhand: Travels in the New Global Garage Sale, published by Bloomsbury, is like visiting a series of thrift stores from around the world -- you just can't predict what you might find. Adam Minter's journey began at the donation drop-off of the Goodwill Store at Houghton and Golf Links Road right here in Tucson.]
At Maple Textiles in Toronto, bales of sorted secondhand clothes will soon be loaded into shipping containers bound for markets in Africa.

courtesy Adam Minter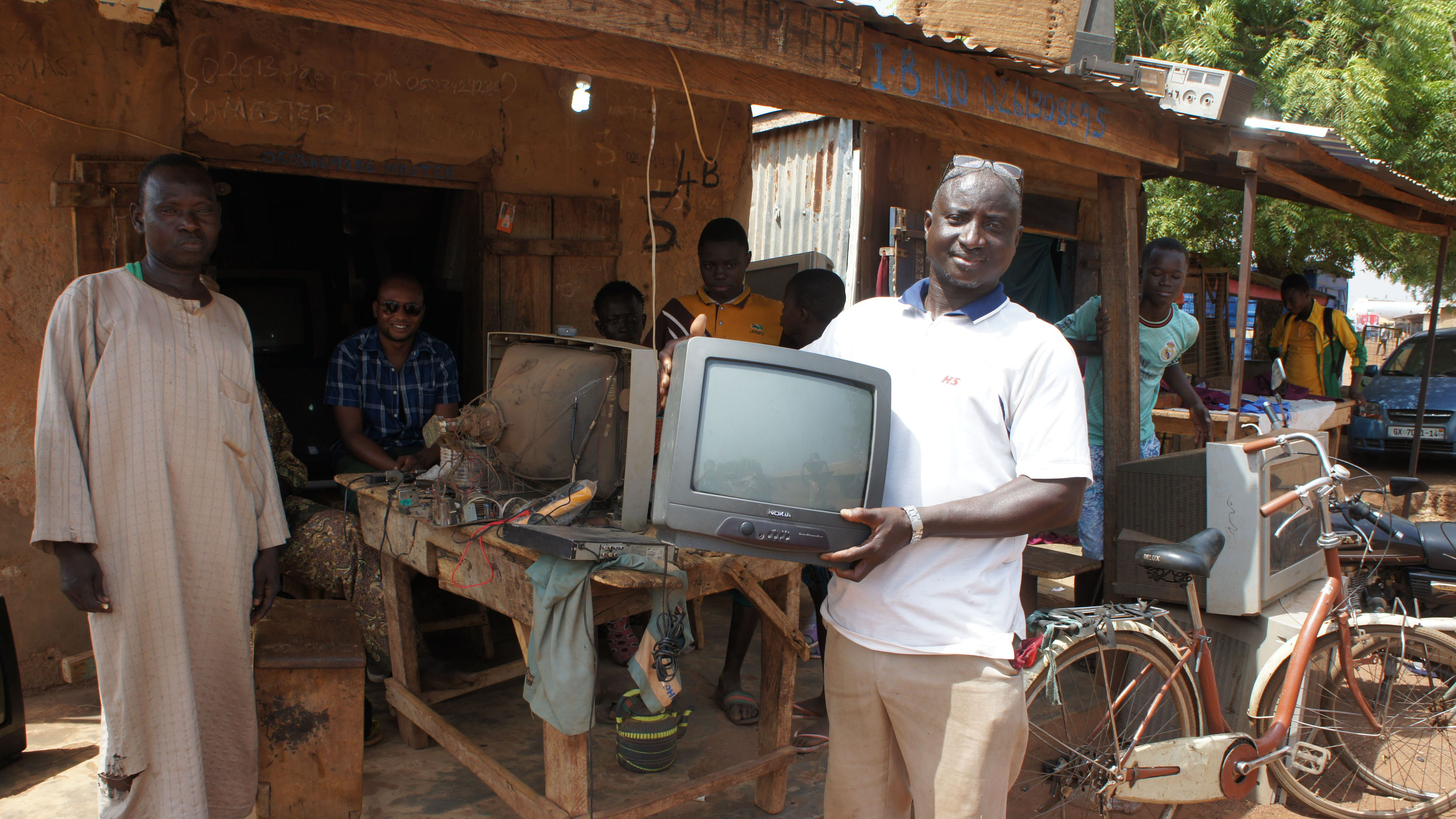 Ibrahim Alhassan outside of one of his television repair shops in Savelugu, Ghana. It's a central gathering point in the neighborhood, often filled with friends, relatives, and fans.

courtesy Adam Minter