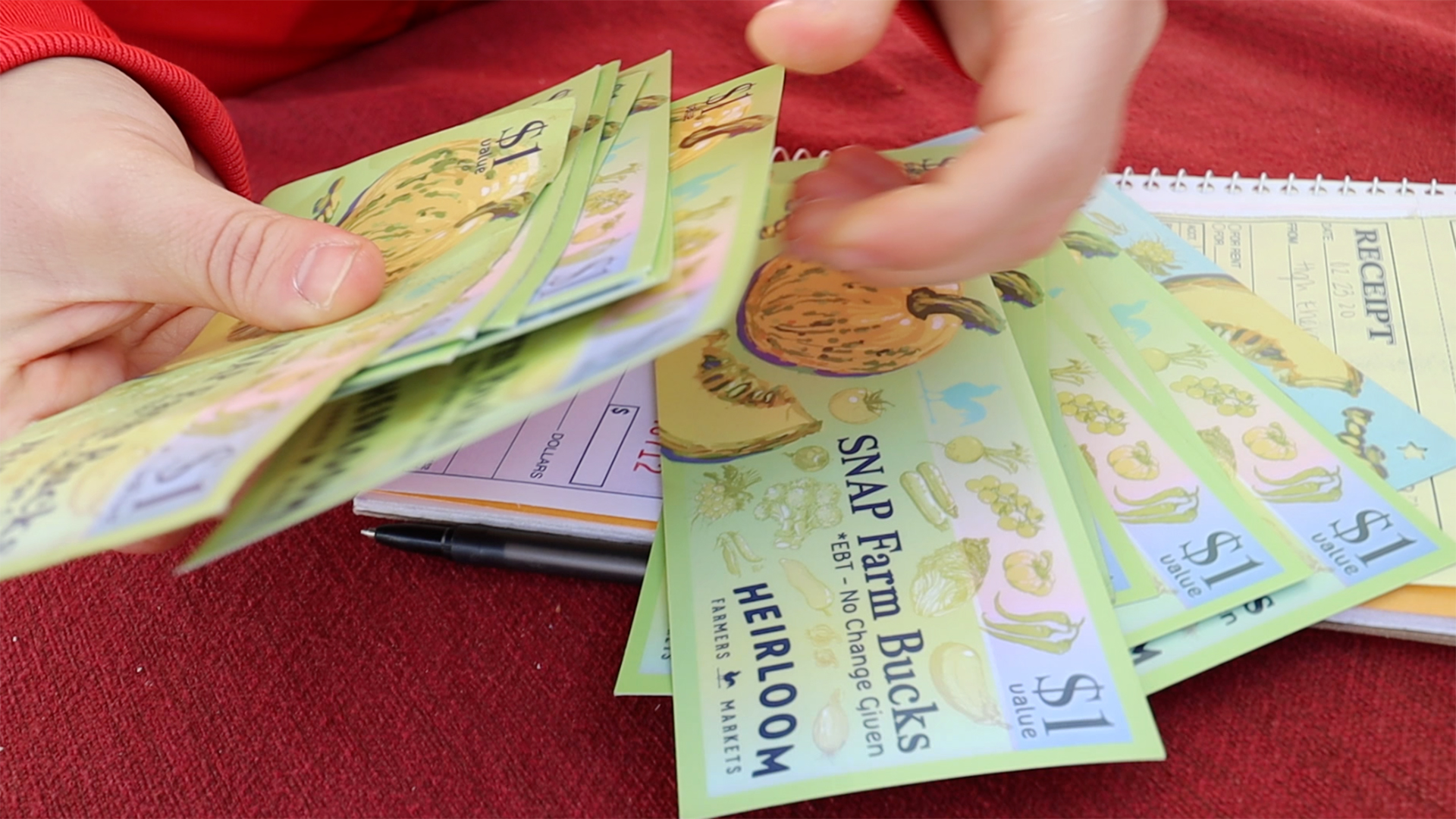 Until April 30, 2020, Arizonans receiving food assistance can double their SNAP dollars without limit. These bonus dollars can be used to purchase local produce at farmers markets that participate in the Double Up Food Bucks program.
Alisa Ivanitskaya/ AZPM
Featured on the April 9th, 2020 edition of ARIZONA SPOTLIGHT with host Mark McLemore: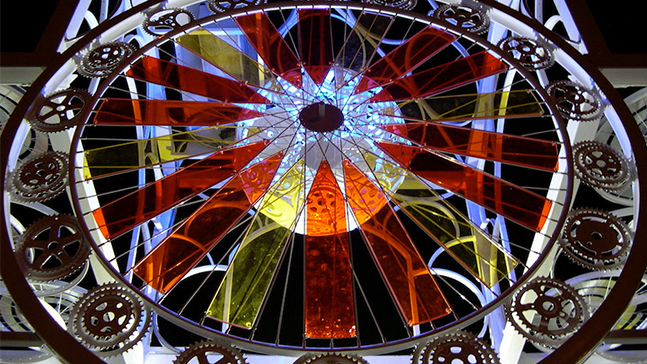 Bike Church by Joe O'Connell and Blessing Hancock is a walk-in metal sculpture located in a community-created park and constructed from recycled bike parts arranged into geometric forms. The sculpture was commissioned through the Tucson Pima Arts Council Teaching Artist Grant. The artists led a group of high school students in the design and construction of the piece for Barrio Anita, a neighborhood in Tucson, Arizona with deep cultural roots.

Courtesy of AFTSA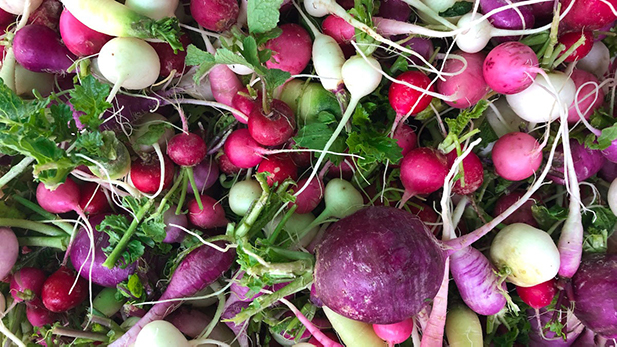 Produce from one of the vendors at the Heirloom Farmers Markets at Rillito Park.

Alisa Ivanitskaya / AZPM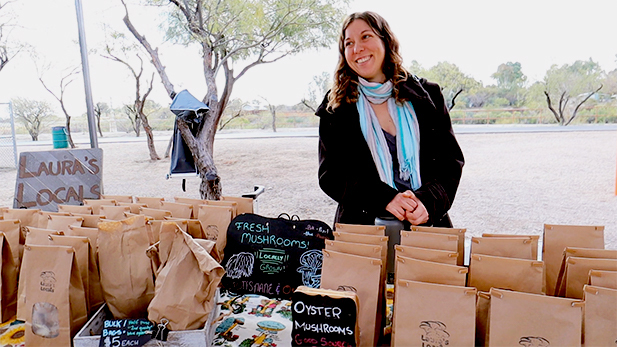 Laura Brehm from Laura's Locals sells mushrooms and produce harvested in Southern Arizona.

Alisa Ivanitskaya/ AZPM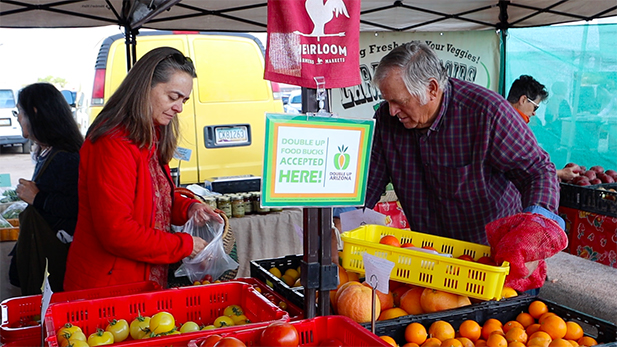 Larry from the Larry's Veggies with a customer. "When you get to meet your farmer, it's just one of the best feelings that you can experience," says Zoë Anderson, the Director of Advancement for Heirloom Farmers Markets.

Alisa Ivanitskaya/ AZPM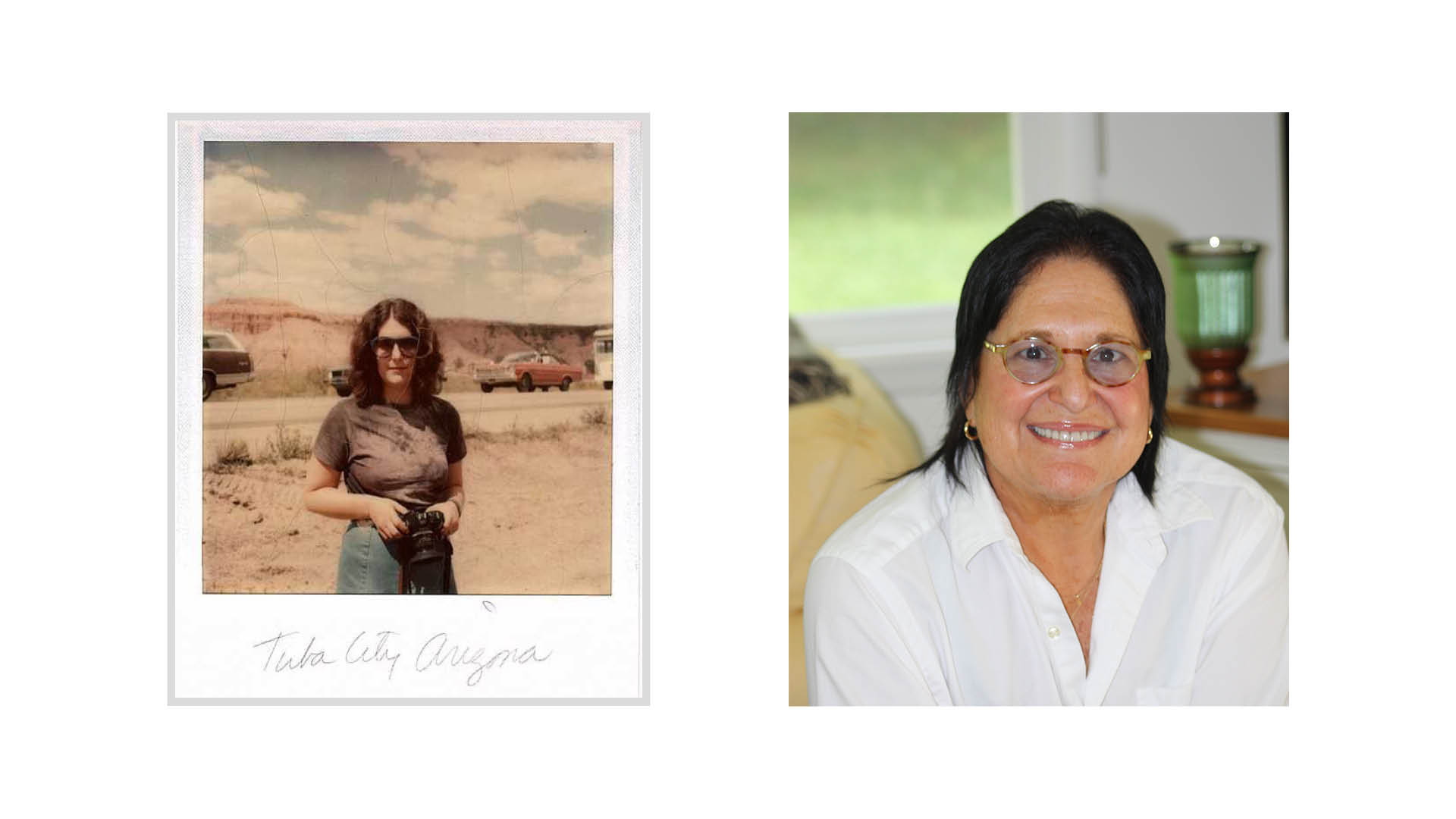 On the left, Jane Stern on one of her original trips to Arizona in search of "Roadfood", to both enjoy and write about. The 1977 bestseller helped launch her career as an author, columnist, and frequent radio and TV commentator.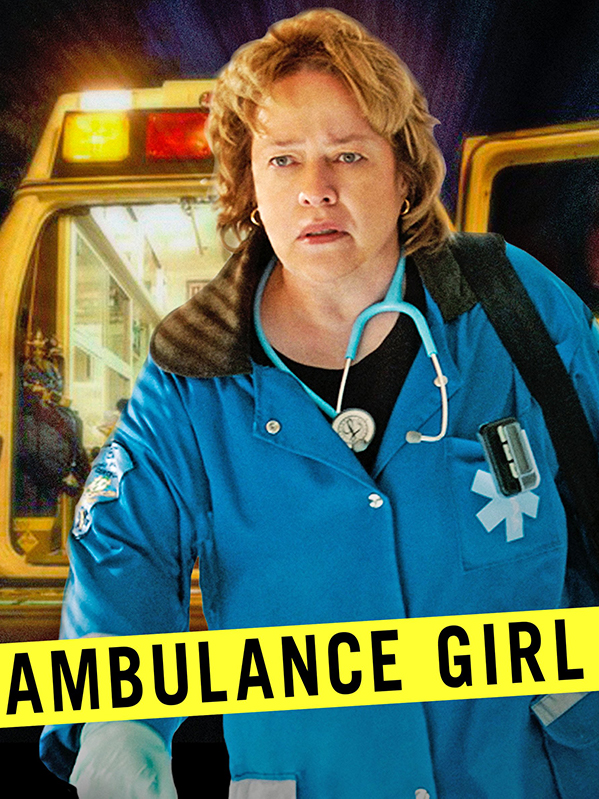 Kathy Bates played the role of Jane Stern in the Lifetime TV movie based on her book "Ambulance Girl".
"Once into the Night", by Aurelie Sheehan, published by FC2 & The University of Alabama Press.