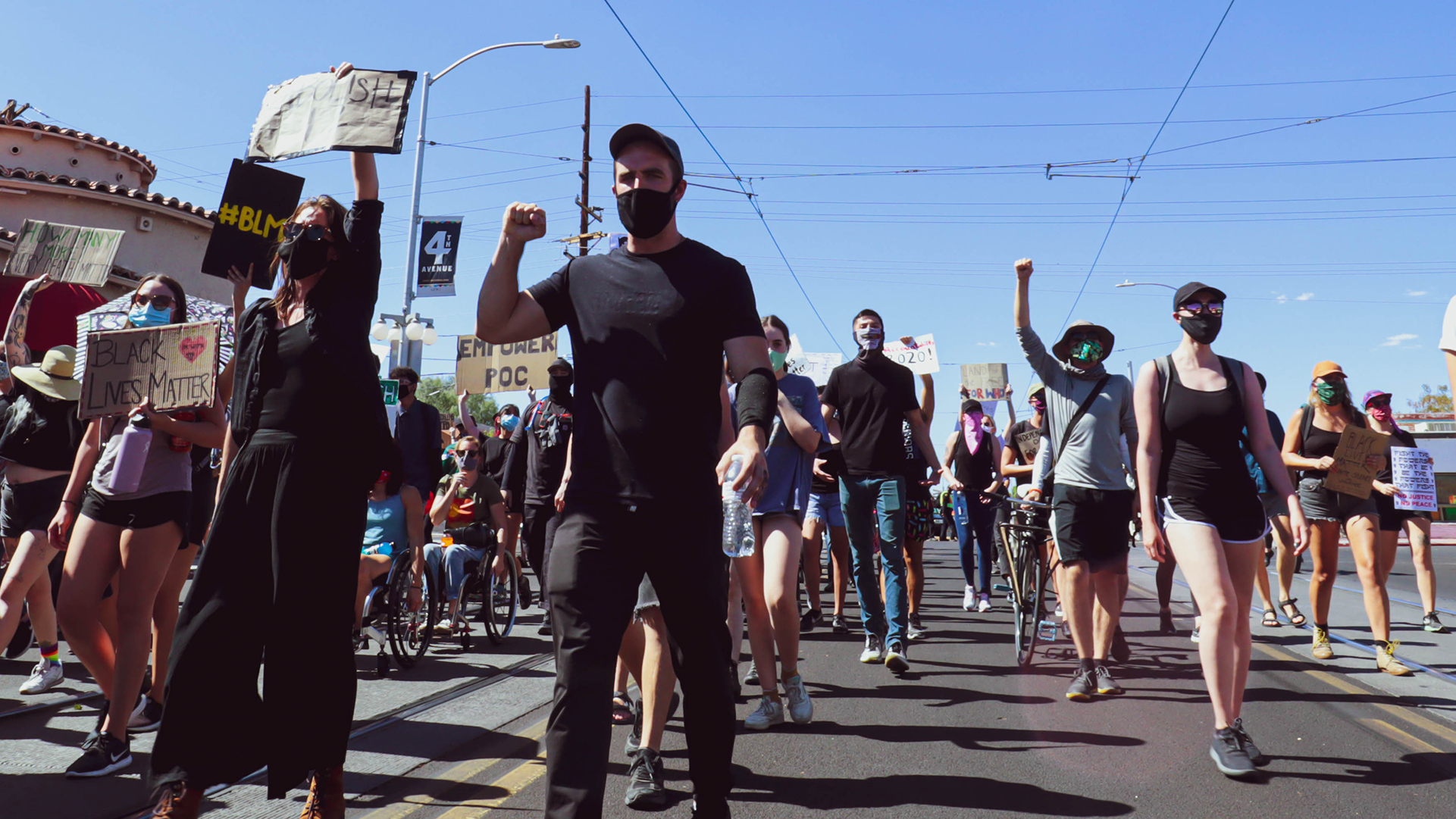 During the "March for Justice" in Tucson on July 4, 2020, protesters were chanted the names of Breonna Taylor and George Floyd, Black Americans who were killed by police officers.
Alisa Ivanitskaya/AZPM
Featured on the July 9th, 2020 edition of ARIZONA SPOTLIGHT with host Mark McLemore:
— A conversation with Jenn White, the new host of 1A, about how she stays focused on the topics that Americans most want to talk about. She began her 1A tenure on Monday, July 6th, continuing a 20 year career as a journalist, producer & host for NPR. White also enjoys a little science fiction in her spare time, something Mark is quick to ask her about.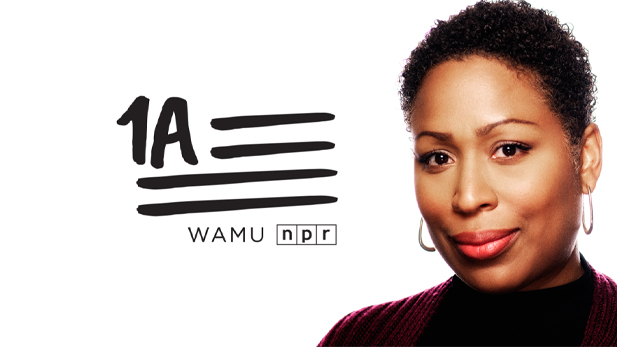 Jenn White, the new host of 1A

NPR
— Hear voices calling for change, from the July 4th "March for Justice" in Tucson. Alisa Ivanitskaya talks to some of the peaceful (and masked) participants about their reasons for taking part.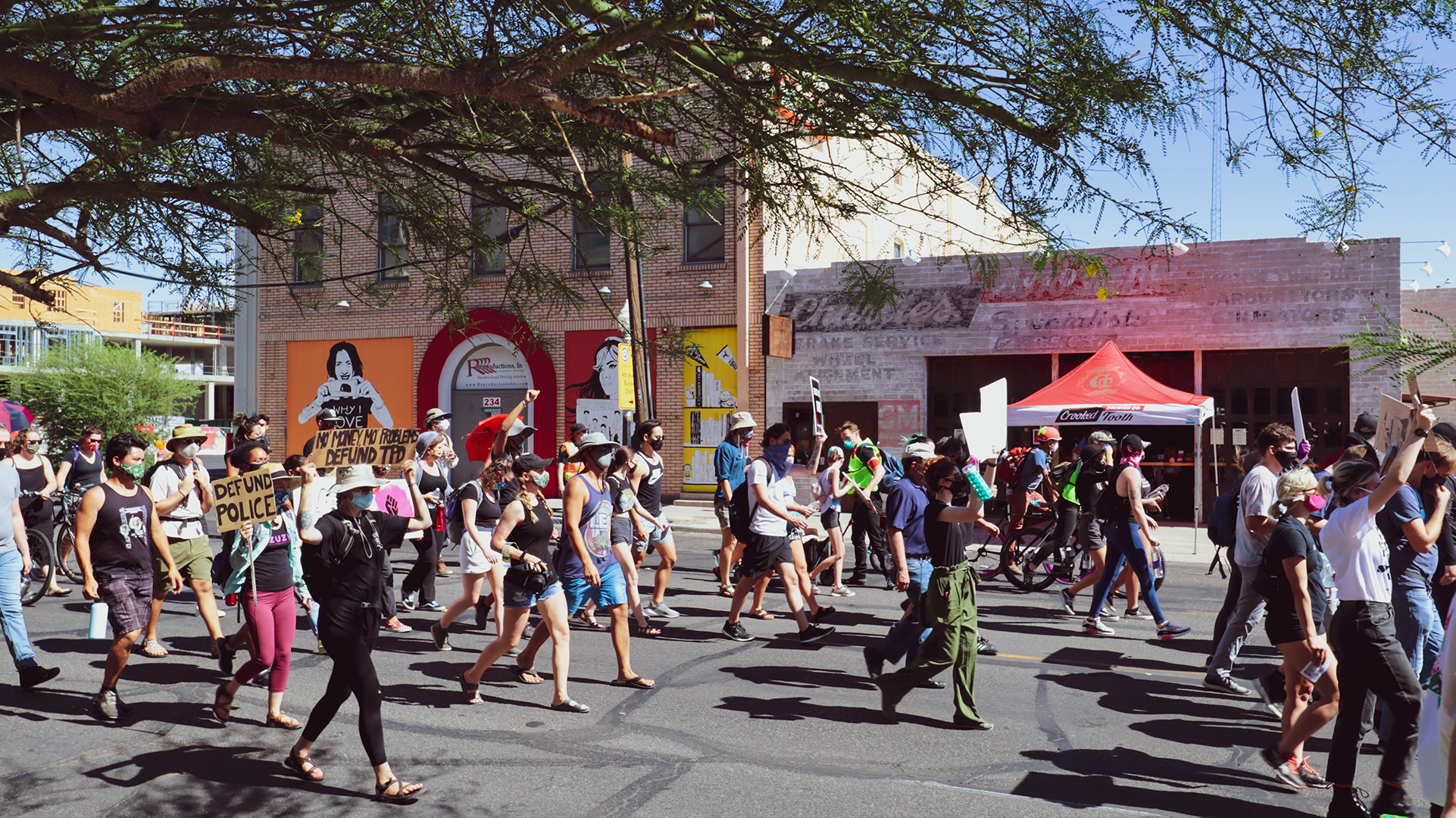 Protesters march through downtown Tucson on July 4th in support of Black Lives Matter movement and against police brutality.
Alisa Ivanitskaya / AZPM
— And, Doug "Cosmo" Clifford, the drummer from Creedence Clearwater Revival and a resident of Scottsdale, shares one positive result of his pandemic cleaning spree. He re-discovered an unreleased album he made in 1985, called Magic Window.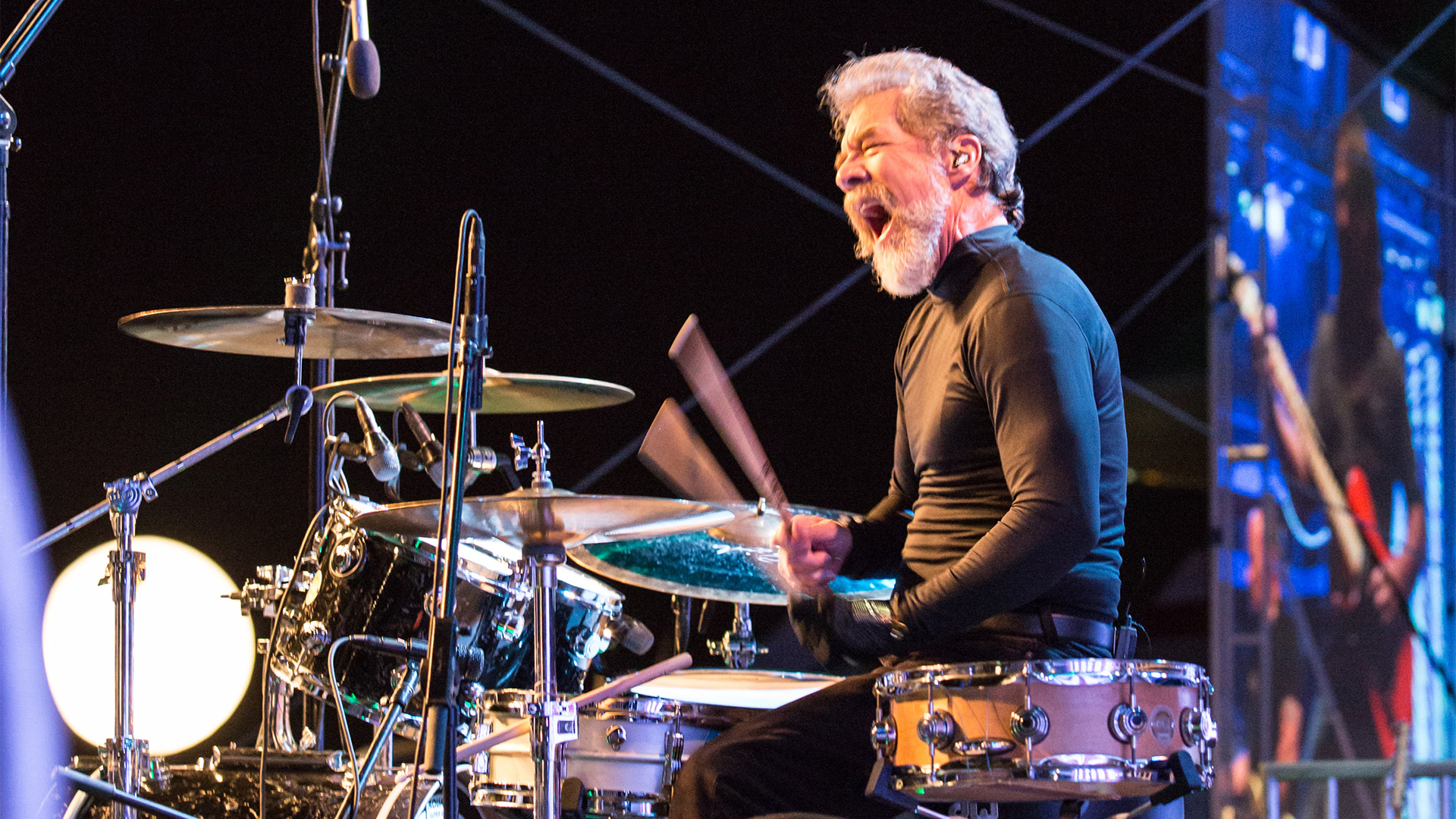 Doug Clifford
Courtesy of Doug Clifford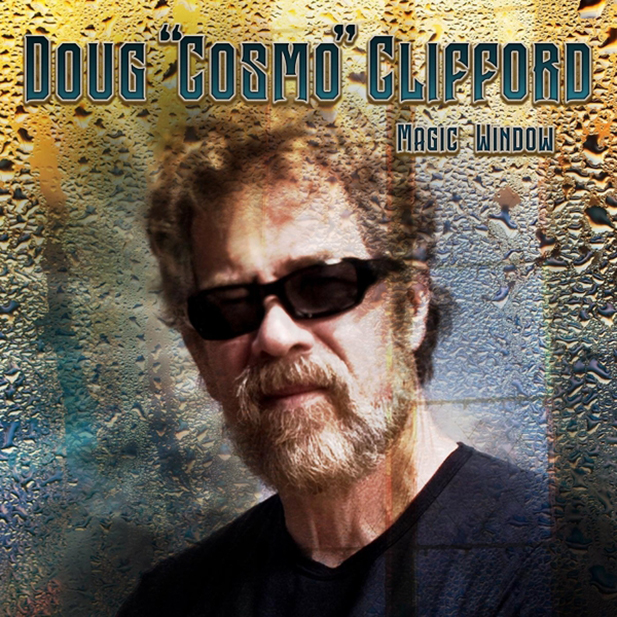 The rediscovered 1985 album "Magic Window", by Doug 'Cosmo' Clifford.

Courtesy of Doug Clifford