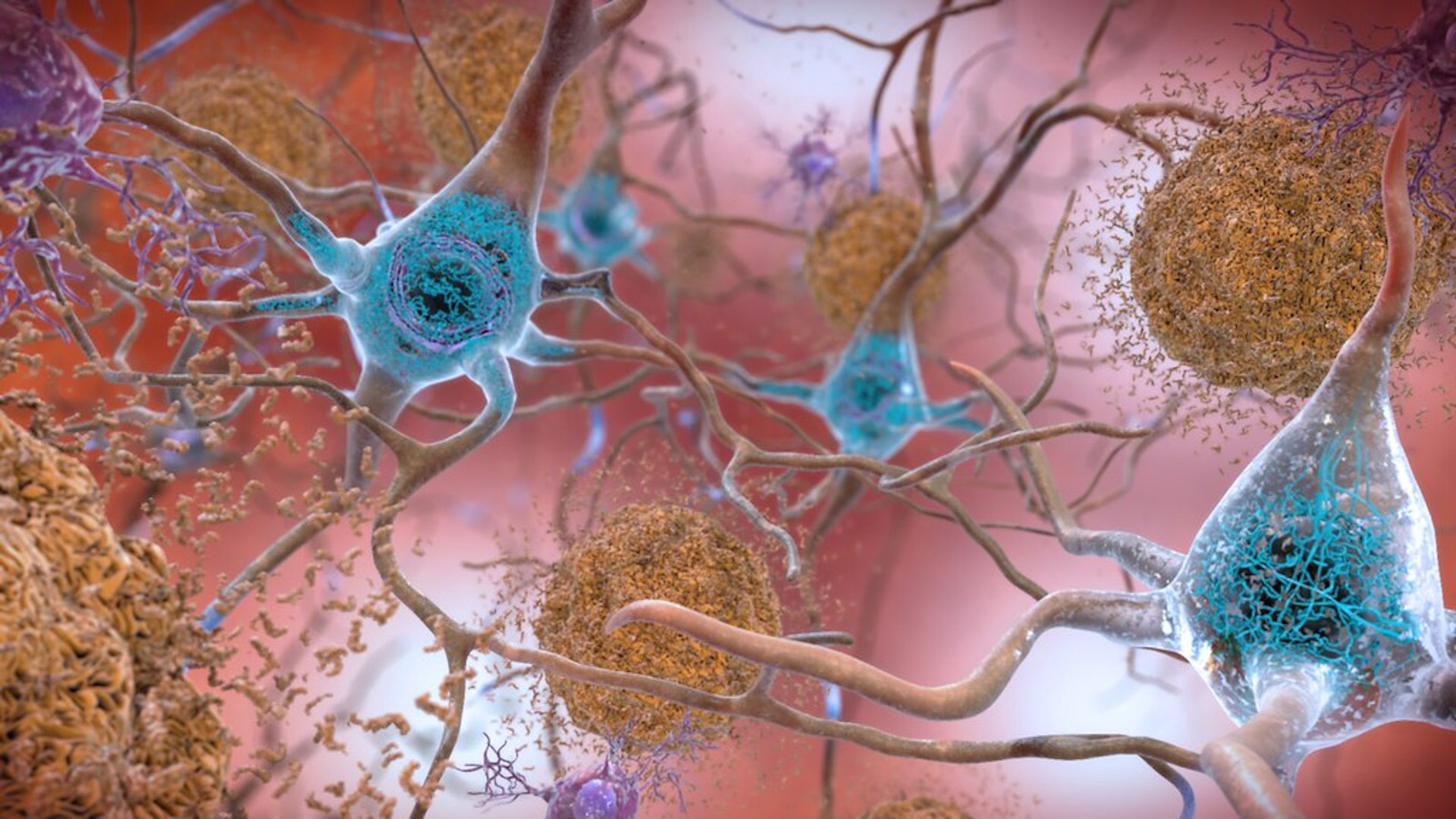 Tangled proteins in the Alzheimer's affected brain harm communication between nerve cells.
National Institute on Aging, NIH
Featured on the August 20th, 2020 edition of ARIZONA SPOTLIGHT with host Mark McLemore:
The pandemic has created additional dilemmas for people with dementia and their families. Beyond the challenge of maintaining brain health when everyone's social life is on hold, how does one balance the risk of contracting coronavirus with getting the care they need? Morgen L. Hartford, the Southern Arizona regional director for the Alzheimer's Association Desert Southwest Chapter, takes on some of these uneasy questions. You can call the Alzheimer's Association on their free 24/7 helpline at 800-272-3900 for around-the-clock help and access to the latest information.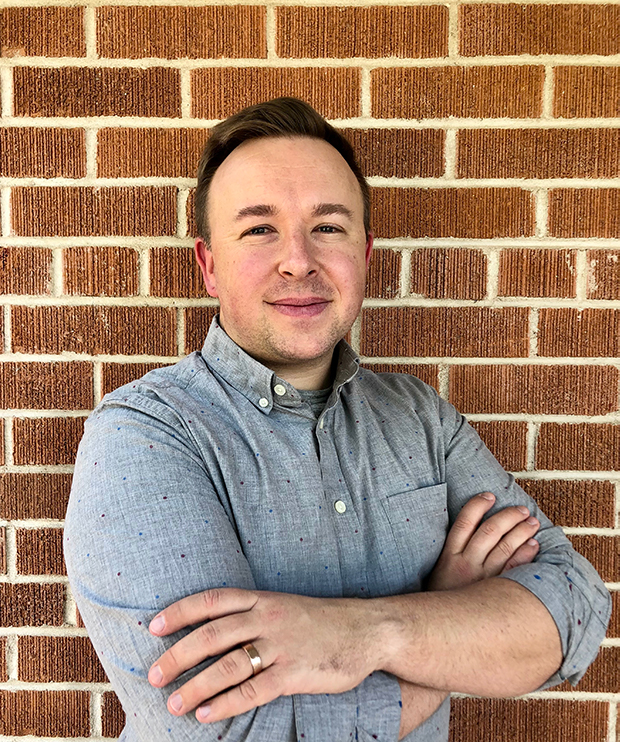 Morgen Hartford, the Alzheimer's Association's Southern Arizona Regional Director

Courtesy of Morgen Hartford
Meet Albert Chamillard, a Tucson artist who finds solace and creative satisfaction in intricate, monochromatic drawings made via a time-consuming method called cross-hatching. Andrew Brown produced this profile of the artist for AZPM's television program Arizona Illustrated:
Artist Albert Chamillard's "Problem Solving", produced by Andrew Brown.
And, Youth Crossing Gender Borders is a five-part series that explores the complex landscape of young people and gender identity. Contributing producer Laura Markowitz talks to teens, parents, and experts on the forefront of understanding. In Part 2, "Changing Expectations": "Is it a boy or a girl?" By age three, children develop their own internal sense of gender identity. When their inner identity doesn't match their biology, the experience can be confusing and challenging not just for the child, but for the whole family.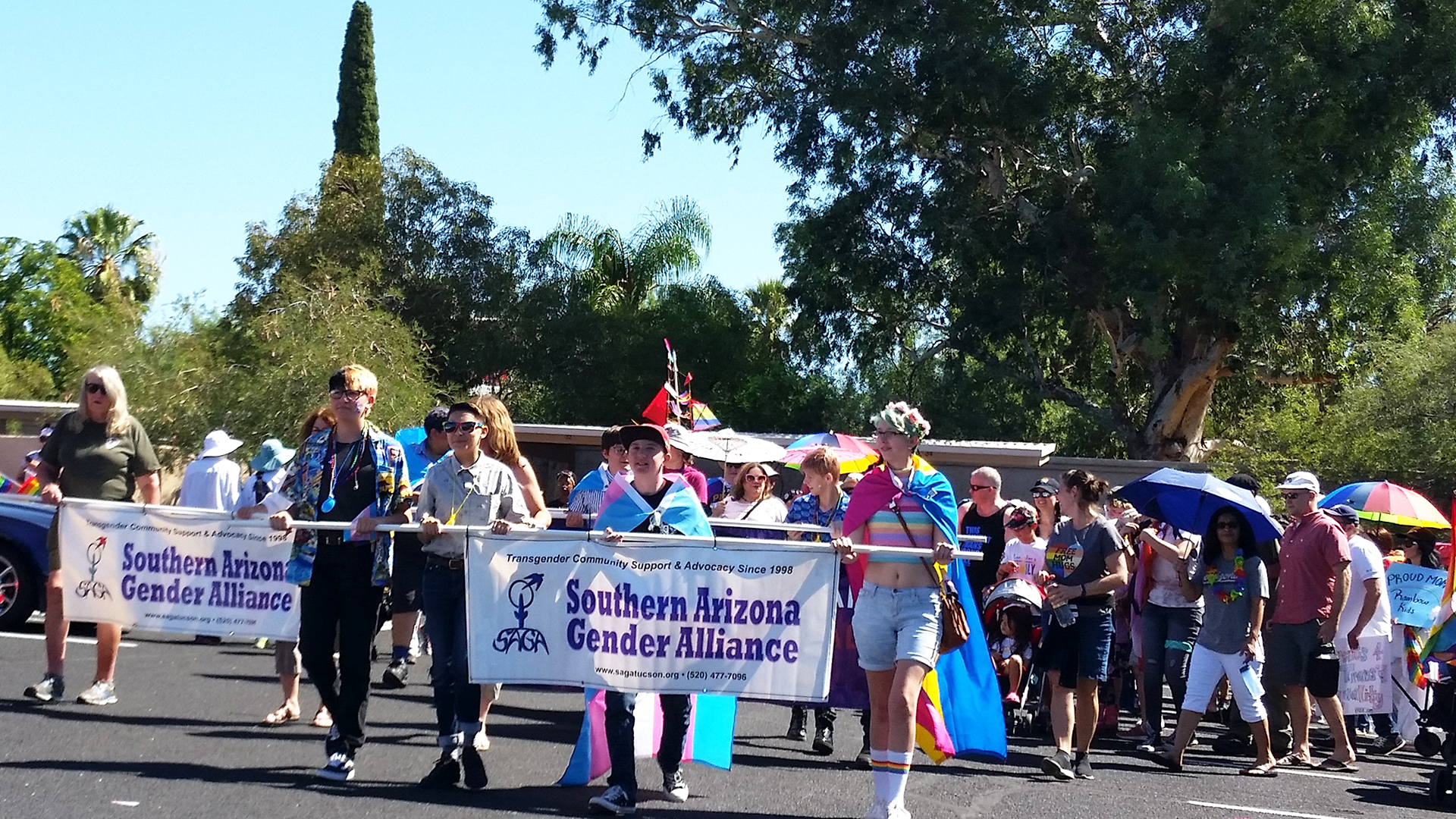 Tucson's Pride celebration includes transgender youth from preschool through high school as well as their families and friends.
Laura Markowitz