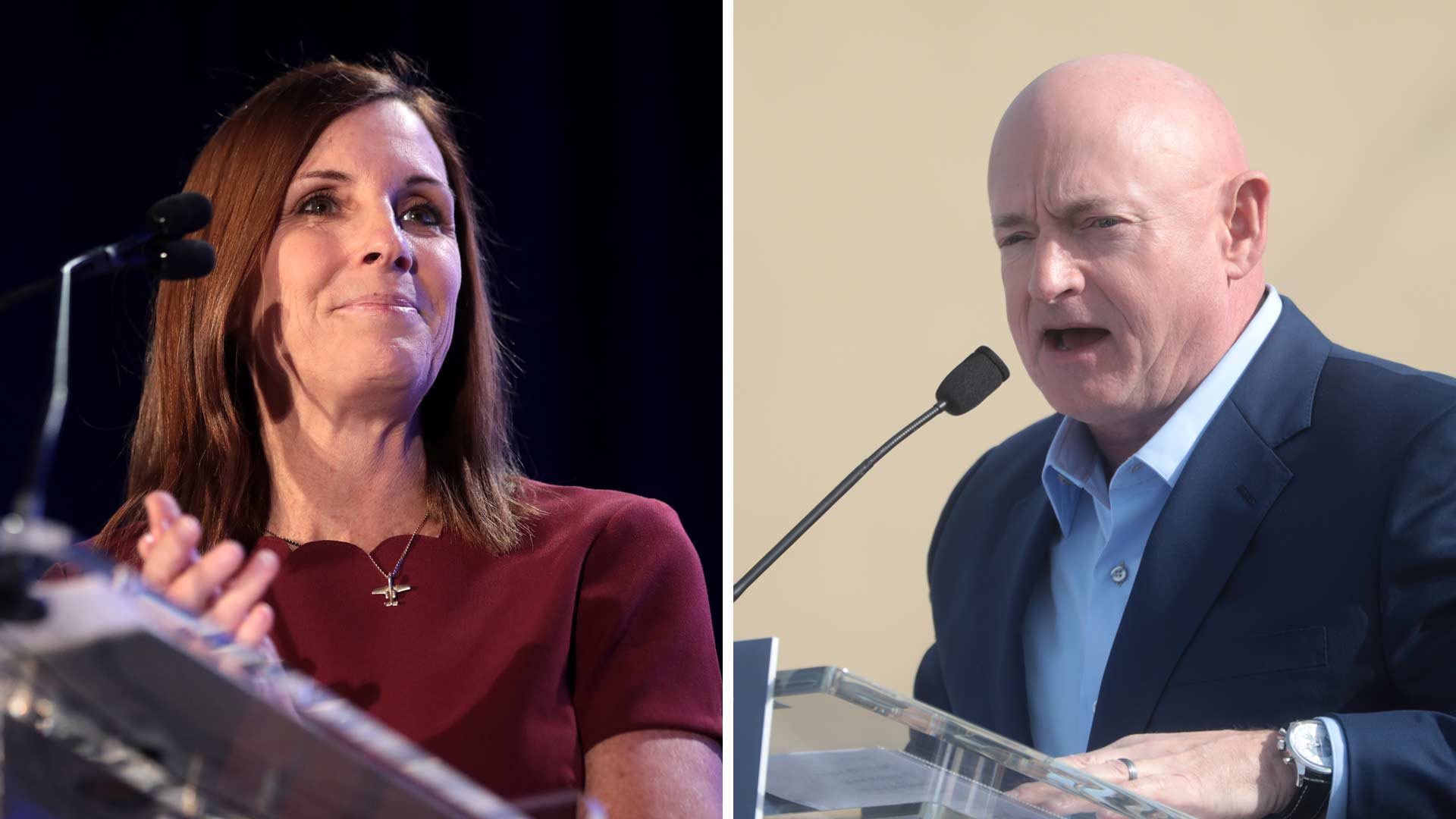 Republican Martha McSally, left, and Democrat Mark Kelly.
Gage Skidmore/Flickr (CC BY-SA 2.0)
Martha McSally conceded to Mark Kelly Friday, saying she cannot win the race for U.S. Senate in Arizona.
In a statement from her campaign McSally said: "With nearly all the votes counted, I called Mark Kelly this morning to congratulate him on winning his race. I also offered support in his transition to ensure Arizonans are best served during this time. I wish him all the best."
As of Friday afternoon, McSally trailed Kelly by 79,000 votes with fewer than 7,000 votes remaining to be counted.
Kelly is already in Washington, D.C., preparing to take office. He could be sworn in before the end of the month because the race was a special election to fill what remained of the late Sen. John McCain's term.
Kelly will have to run for reelection in 2022.
McSally did not specifically say what her future plans are, but she hinted in her statement this may mark the end of her political career.
"After fighting for our country for more than three decades — the last nine in the political arena — I trust God will lead me to my next mission to make a difference after I get a little rest," she wrote.
She also thanked Gov. Doug Ducey for appointing her to fill part of McCain's term.
McSally also thanked the people of Arizona.
"I will always be inspired by the strength, resilience, innovation, and compassion that I witnessed from Arizonans as I traveled throughout our great state. I will never forget what I learned from all of you," she wrote.
McSally has now lost two U.S. Senate races in a row. Arizona will now be represented in the Senate by two Democrats for the first time since 1953.

Read more coverage of national, Arizona, and local elections at our 2020 elections portal,
Your Vote 2020
.