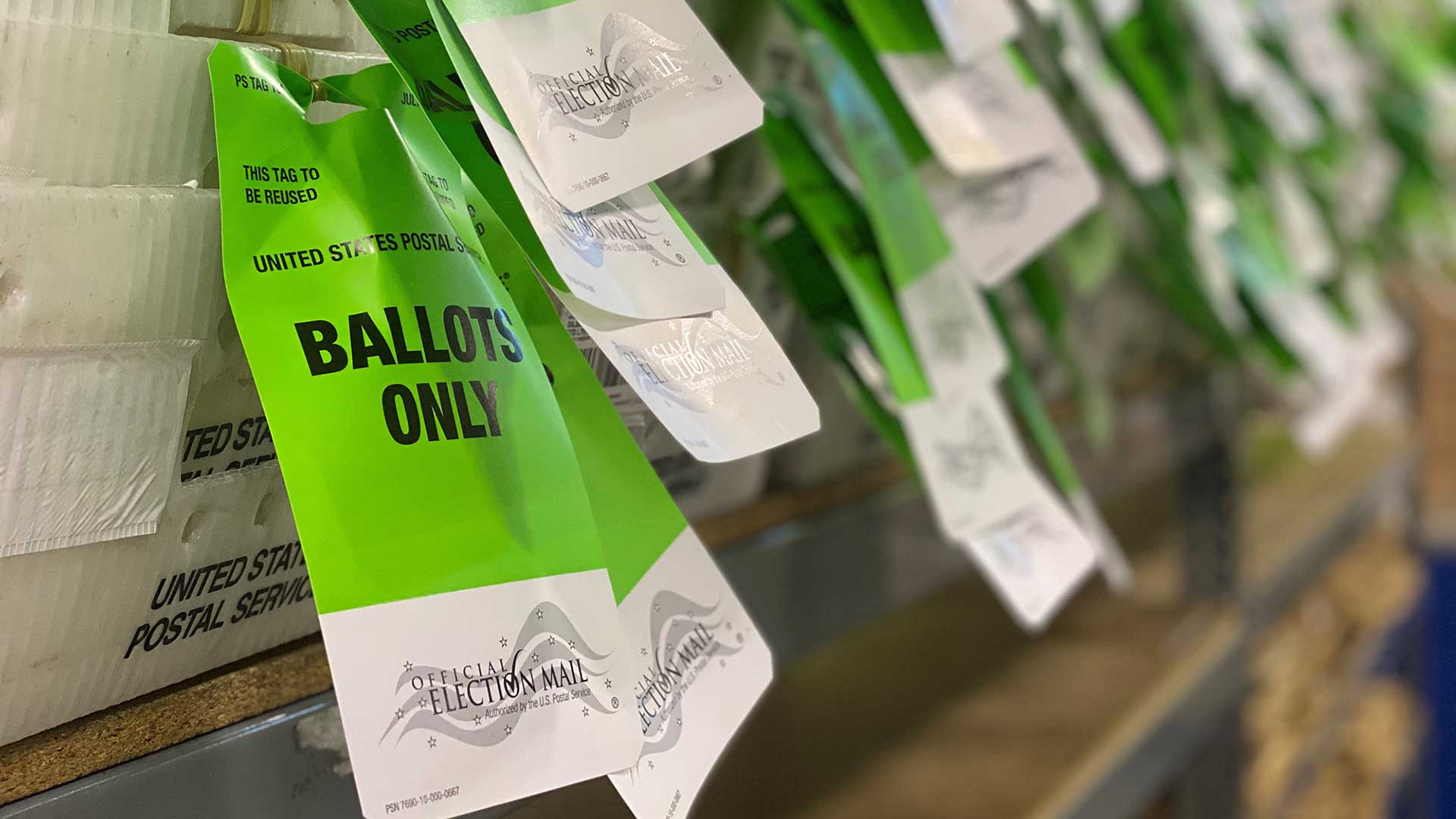 Ballots in Maricopa County.
Courtesy Maricopa County Elections Department
Gov. Doug Ducey said Wednesday Arizona's election is not over until all of the court cases are settled.
The state Republican Party and the Trump campaign are suing to keep Maricopa County from certifying its vote claiming there were voting irregularities in the state's largest county.
Before the election, Ducey had plenty of praise for Arizona's election system but on Wednesday he would not go so far as to say the election was without problems.
"There are legal claims that are being challenged in court and everybody on the ballot has certain access rights and remedies and if they want to push that they are able. Once those are adjudicated and the process plays out, I will accept the results of the election," Ducey said.
Ducey said he has heard about voting problems in the state but has not personally seen any evidence showing those problems existed.
Last week, Ducey congratulated Democratic Sen.-elect Mark Kelly after Republican Sen. Martha McSally conceded the race.
Ducey has not made a similar statement about Joe Biden in the presidential race and said he will not do that until the court cases are settled.
On Wednesday, Secretary of State Katie Hobbs said she has received threats against her and her family while the court cases play out.
Ducey called those threats "completely unacceptable."
"I denounce any threats of violence against anyone in elective office or any Arizonan or American," Ducey said.
State law gives Arizona counties until Nov. 23 to certify the election. Each county then sends its results to the secretary of state, who has another 10 days to certify the vote statewide.
The Pima County Board of Supervisors certified the county's vote on Tuesday.

Read more coverage of national, Arizona, and local elections at our 2020 elections portal,
Your Vote 2020
.