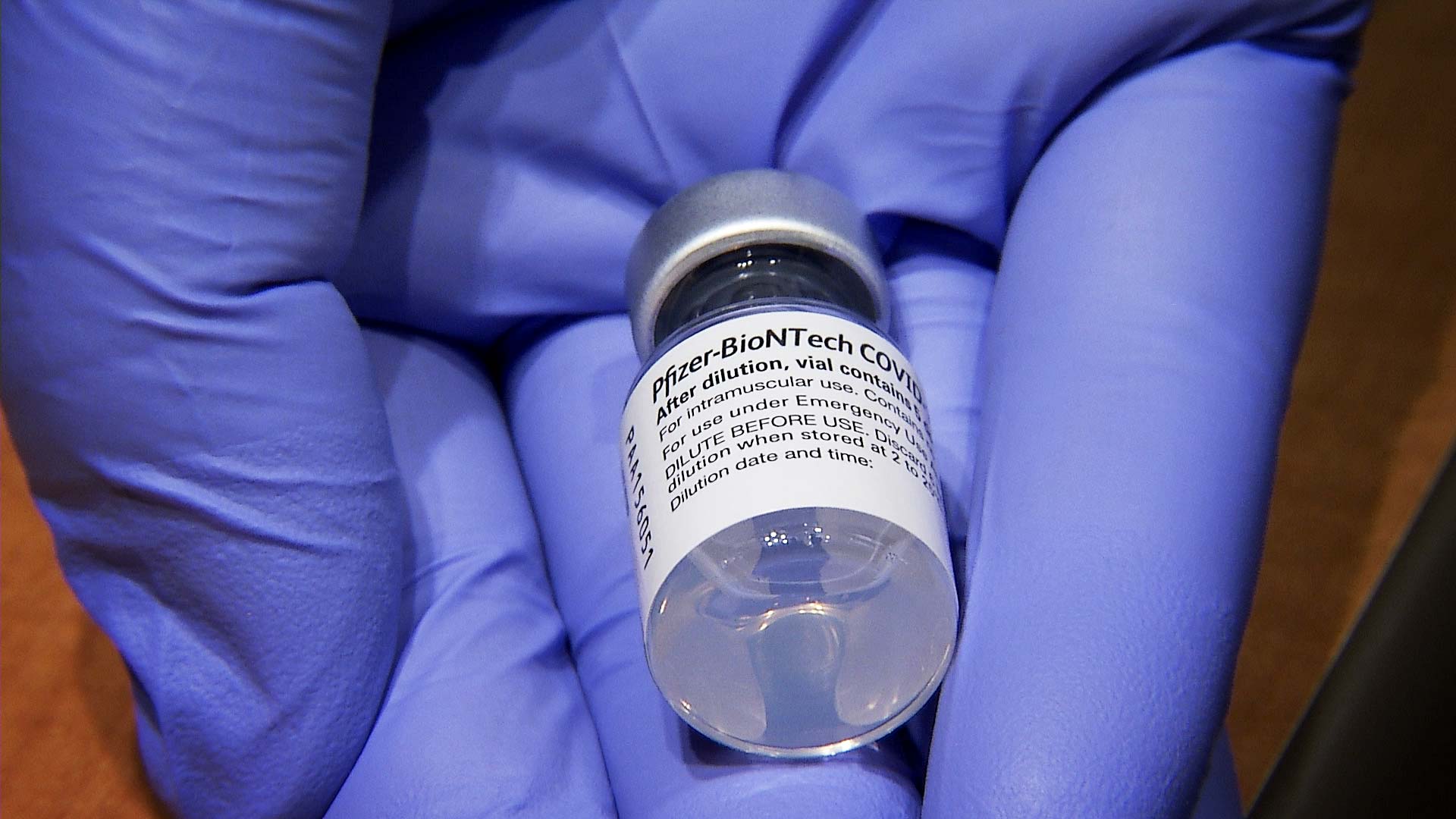 A vial of the Pfizer COVID-19 vaccine.
Robert Lindberg/AZPM Staff
The frigid weather in the country's midsection could affect COVID-19 vaccinations in Tucson. Pima County announced Wednesday afternoon that up to 2,800 vaccination appointments scheduled through Saturday may have to be rescheduled if vaccine shipments do not arrive in time.
Sites where the vaccine shortage may affect appointments include Tucson Medical Center, starting Thursday, for some second dose appointments, as well as Tucson Convention Center and Banner South, both starting Friday.
Marjorie Bessel, the Chief Medical Officer for Banner Health, says Banner's vaccination clinics have enough vaccine on hand for appointments Wednesday and Thursday, but not beyond that, because the weather has slowed down shipments.
"We do have a number of appointments upcoming on Friday, Saturday, and Sunday and those are at risk if we do not get supply," Bessel said at a Wednesday news conference.
She says Banner Health will reach out by text, email, or phone call if an appointment needs to be postponed.
The University of Arizona has not announced any change to its vaccination appointments. The U of A site, unlike the others, is supplied directly by the State of Arizona Department of Health Services.
Pinal County has also announced that it has enough vaccine for today's and tomorrow's appointments but further shipments may be delayed because of weather.
Santa Cruz County has rescheduled all COVID-19 vaccinations scheduled for the week to the following week because of the delayed shipments.