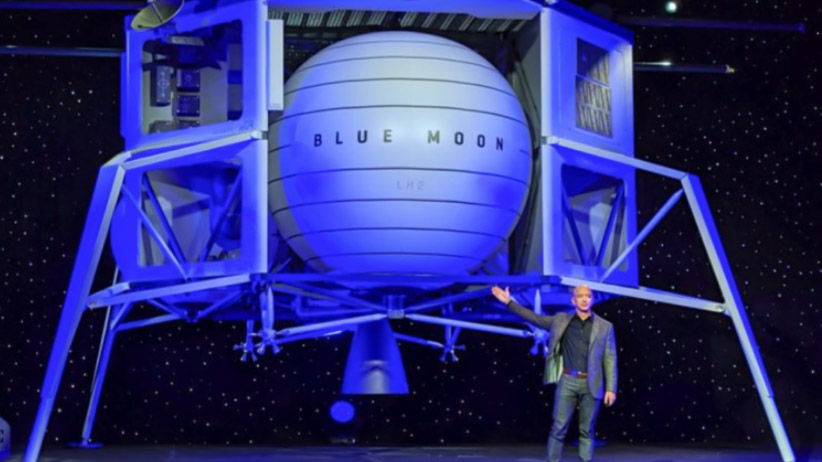 Jeff Bezos with his proposed lunar lander.
Dave Mosher
Amazon founder and executive chairman Jeff Bezos and three others traveled from West Texas to the edge of space in Bezos' own private spacecraft Tuesday.
University of Arizona Space Institute program manager Hop Bailey thinks successful commercial space ventures could mark a revolutionary step for researchers as well.
"What the development of commercial launch services does is reduce the cost of getting to space and performing research," he said.
Bailey says unmanned commercial trips could make regular cargo runs to the moon and land a new generation of exploratory rovers on the lunar surface.
"Those are big rovers, the size of a small compact car brought to the surface of the moon in one go."
Unmanned moon landers could also support mining operations and a future lunar base.