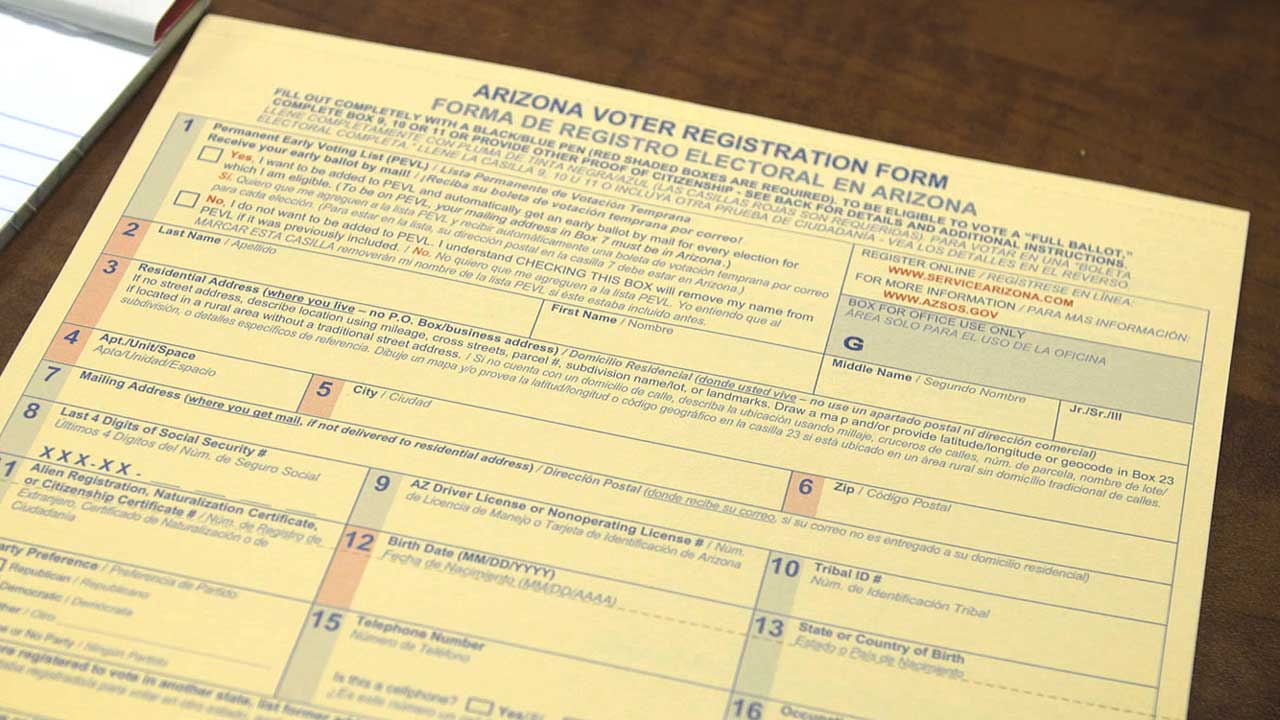 File image of an Arizona voter registration form.

AZPM
Election Day is less than a year away and Arizona voters are nearly evenly split when it comes to who they want to see in office.
A new poll from OH Predictive Insights in Phoenix asked voters about what they favored on generic ballots. Those are ballots that list parties but no candidates by name.
In the race for Governor, 39% of Arizona voters said they favored a Republican while 37% said they favored a Democrat. In that race, 24% of voters are still undecided.
When it comes to representatives in the U.S. House, 37% want Republicans while 36% want Democrats and 27% are undecided.
For the nationally watched race for U.S. Senate in Arizona, 40% of those polled said they want to see a Democrat in that seat while 39% want a Republican. The Senate race has 21% of voters undecided.
" In a battleground state like Arizona it is no surprise that voters are divided among what will likely be an election in which multiple statewide races will come down to the wire," said Mike Noble, chief researcher at OHPI.
The poll showed 70% of Arizona voters consider themselves to be "very likely" to cast a ballot during next year's elections.

The margin of error was 3.7%.