A screenshot from "Godzilla vs. Moguera" (A Short Stop motion battle), produced by Jurassic studios (aka Tobias).
Courtesy of Jurassic studios
Featured on the July 7th, 2022 edition of ARIZONA SPOTLIGHT with host Mark McLemore:
What are some ways that Tucson can improve quality of life for people living with visual impairment? Mark talks with Dr. Penny Rosenblum, a Tucsonan who is a national leader in the field of vision impairment, who has also been the Director of Research at the American Foundation for the Blind. In April of 2020, she was the primary researcher for the Flatten Inaccessibility Study. Its purpose was to learn how those who are blind or have low vision were impacted in the early stages of the pandemic.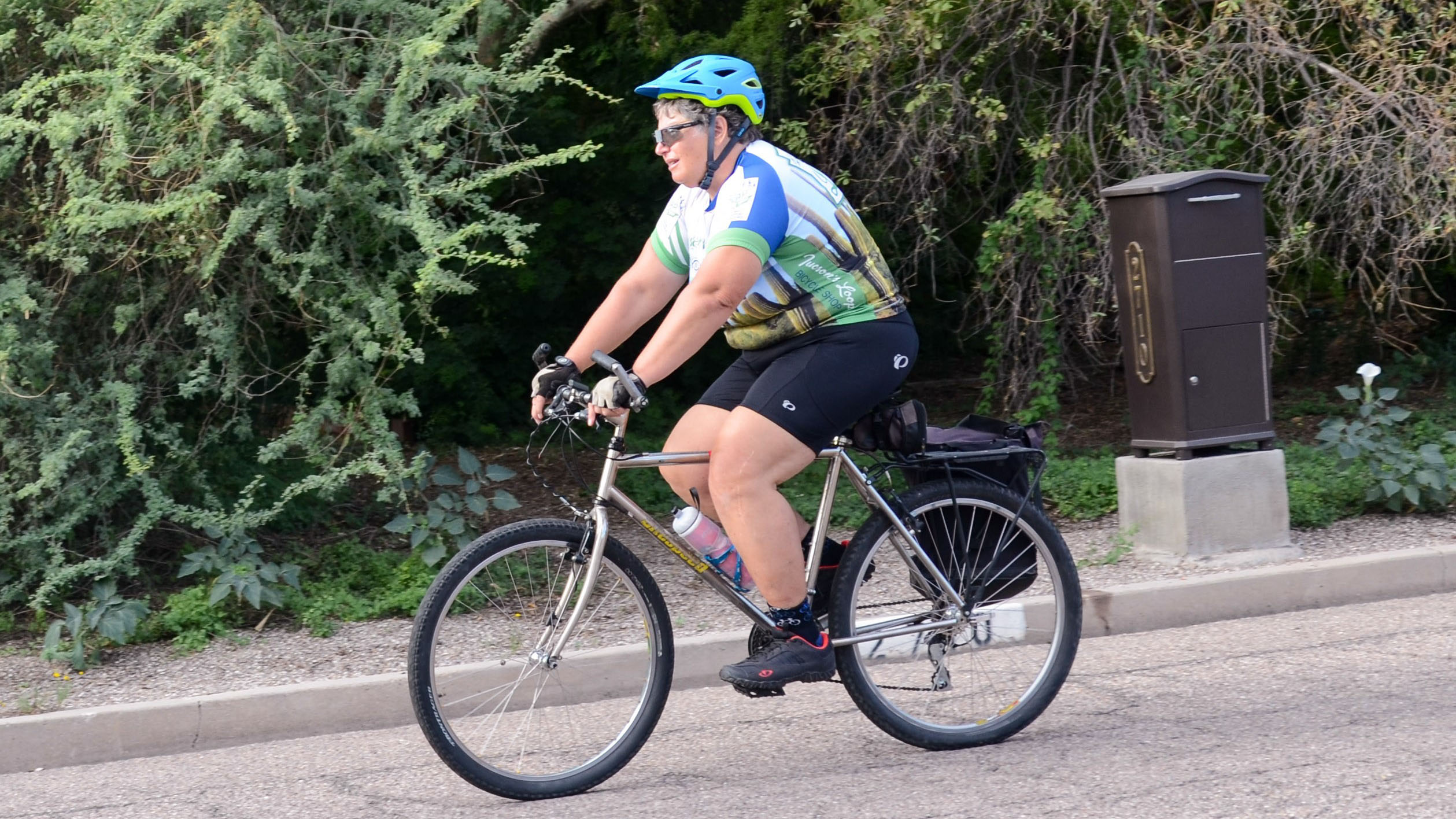 Dr. Penny Rosenblum suited up for one of her daily bike rides around Tucson.

Courtesy of Penny Rosenblum
12-year-old filmmaker Tobias from Parks, Arizona has created his own epic movie studio at home. Using dinosaur models, Godzilla toys, and LEGO, Tobias is creating digital films -- and sharing them with monster-lovers around the world.

Flash floods that accompany monsoon rain create life-threatening situations on Tucson streets. Christopher Conover looks into the effectiveness of the "stupid motorist law". Should drivers be responsible for paying for their own rescue operations?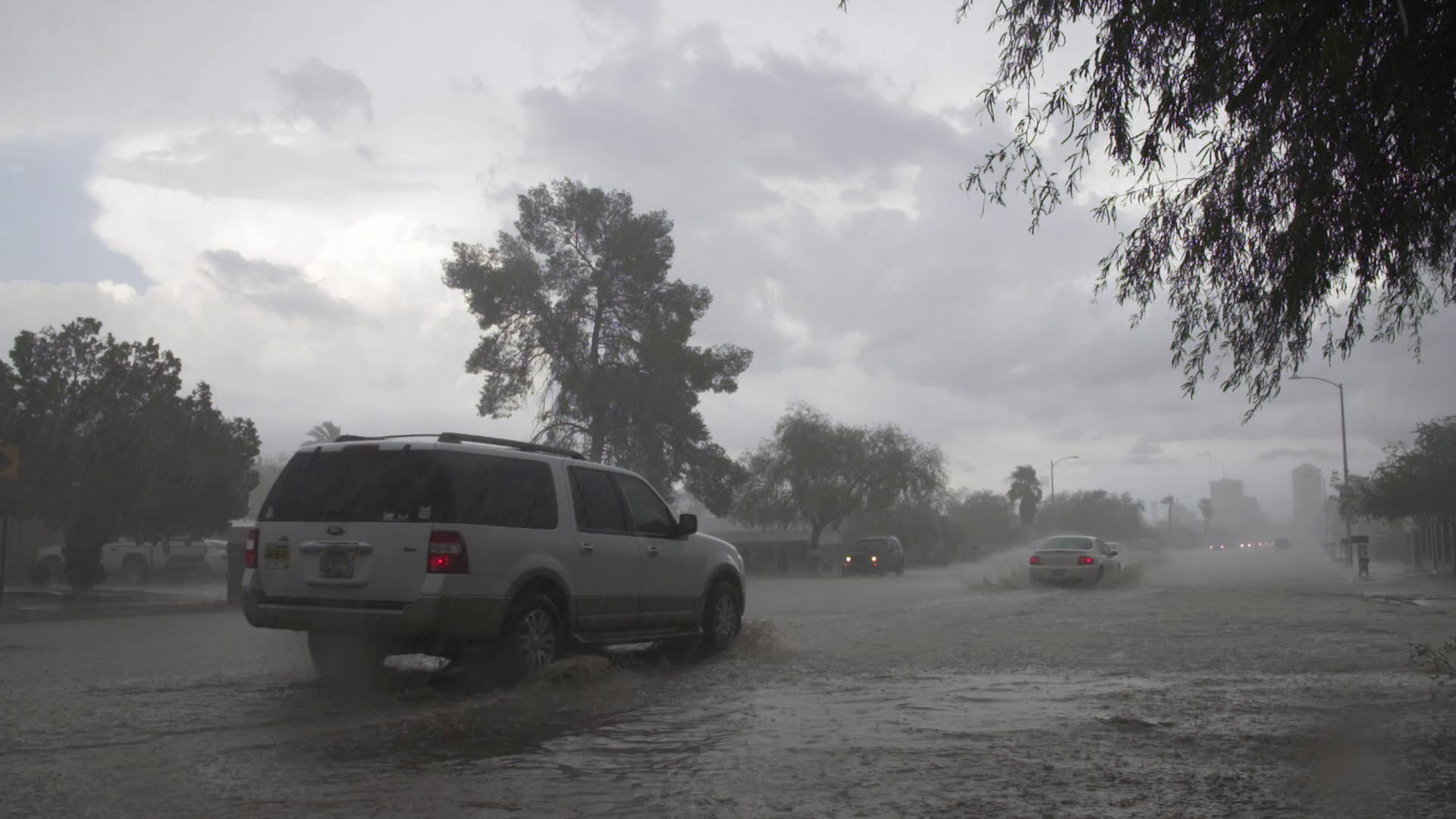 Cars drive through flooded streets during a monsoon storm. From July 2017.
Sandra Westdahl, AZPM
And, meet neighbors who became unlikely friends during the pandemic. They founded The Art Alley Gallery as a way to beautify their neighborhood and build up their local community.
Webpage by Leah Britton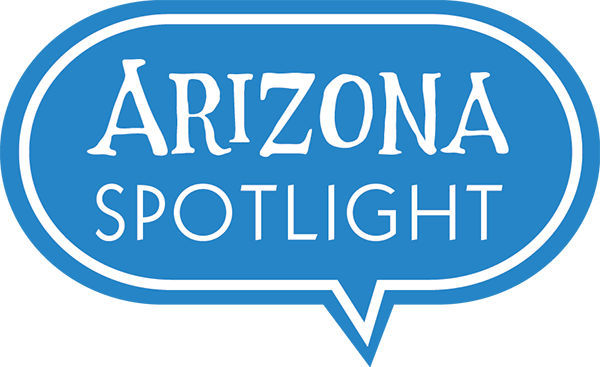 Arizona Spotlight airs every Thursday at 8:30 am and 6:00 pm and every Saturday at 3:00 pm on NPR 89.1 FM / 1550 AM. You can subscribe to our podcast on
iTunes
. See
more from Arizona Spotlight
.