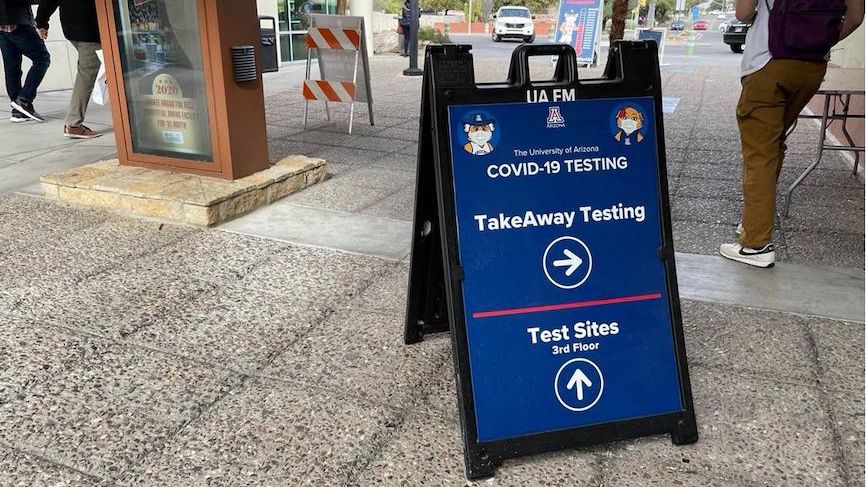 COVID testing site near the University of Arizona student union on Dec. 14, 2022.
Ittai Sopher/AZPM
The U.S. Centers for Disease Control and Prevention did not make any changes this week to the community spread rates of COVID-19 in Arizona.
For the past two weeks, two-thirds of Arizona counties have been classified as having rates of community spread.
Pima, Cochise, and Santa Cruz counties are classified as having a medium rate of community spread for COVID-19.
Cases in Pima County did increase over the last seven days by nearly 23%, according to the CDC. At the same time Cochise County say a nearly 32% drop in cases.
Apache County had the largest increase in cases in Arizona. According to CDC data, the number of cases in the northern Arizona county increased by 55% in the last week.

Yuma County saw the largest percentage drop in Arizona over the last week.