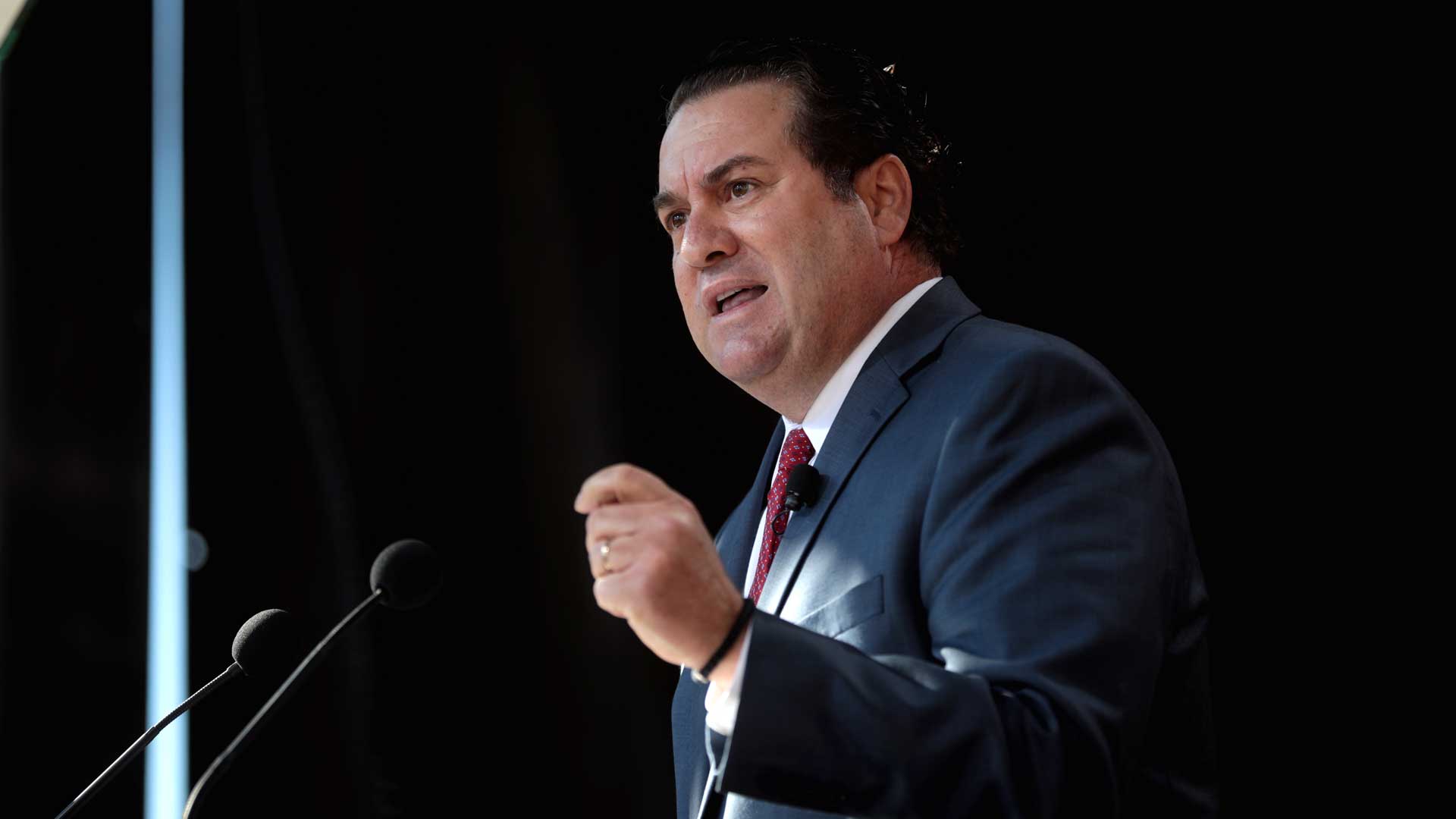 Arizona Attorney General Mark Brnovich in Phoenix, January 2019.
Gage Skidmore/Flickr (CC BY-SA 2.0)
Republican Attorney General Mark Brnovich dismissed allegations Monday that hundreds of ballots were cast on behalf of dead voters in the 2020 election.
Cyber Ninjas, a company hired by the state Senate to review the election, said it found 282 people who were deceased prior to October 5, 2020 but voted in the November 3, 2020 election.
In a letter to Senate President Karen Fann, Brnovich said his office investigated each of the 282 people and "many were very surprised to learn they were allegedly deceased."
Brnovich said one of the 282 people were deceased at the time of the election. The rest are current voters, he said.
The attorney general said his office investigated other reports of ballots cast on behalf of deceased people.
"Some were so absurd the names and birthdates didn't even match the deceased, and others included dates of death after the election," Brnovich said.
The attorney general said that while his office has prosecuted other instances of dead voters, these cases were ultimately determined to be isolated instances.
The letter further undermines Cyber Ninjas' election review, which has already been debunked by election officials.
Brnovich released the letter on the eve of the primary election in which he is seeking the Republican nomination for U.S. Senate. But Brnovich has been trailing Blake Masters in the polls. Masters won the endorsement of former President Donald Trump.