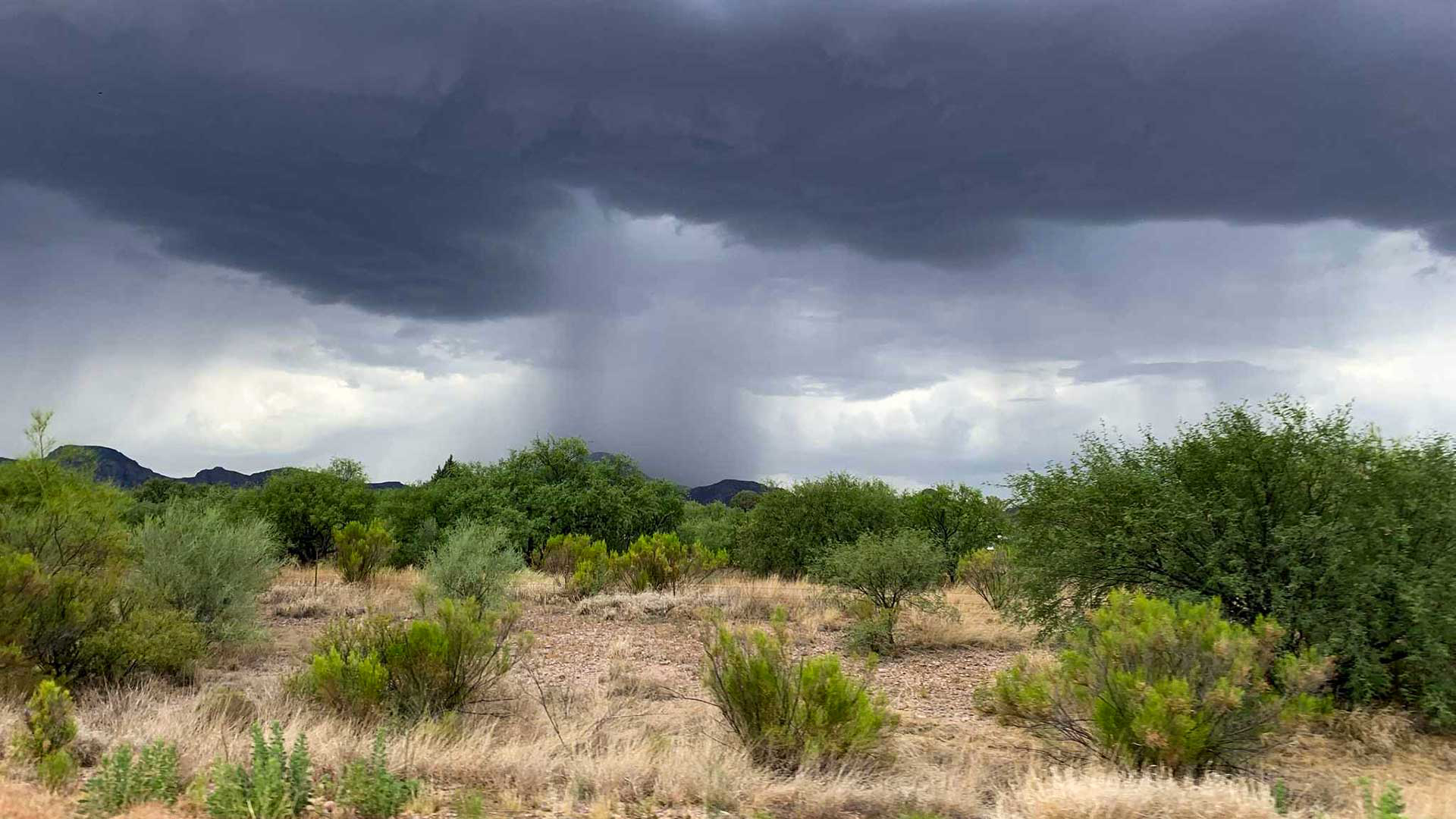 Monsoon rainshower.
Mitchell Riley, AZPM
September is the last month of the monsoon. Players in this season's Monsoon Fantasy game run by the University of Arizona Institute for Resilient Environments and Societies are expecting more rainfall before the contest ends 3 and a half weeks from now..
The institute's Zack Guido says the game's participants rose to the occasion with their predictions in the early weeks of the monsoon.
"It's been an eventful monsoon season so far and I think that it generated a lot of interest," he said. "We've got a number of people who scored very high and made some pretty accurate predictions for July and August."
Players forecast rainfall for five Southwestern cities each month of the monsoon. They score points based on the riskiness and accuracy of their estimates compared to the actual rainfall. The three highest scoring players receive Amazon Gift Cards at the end of the competition.