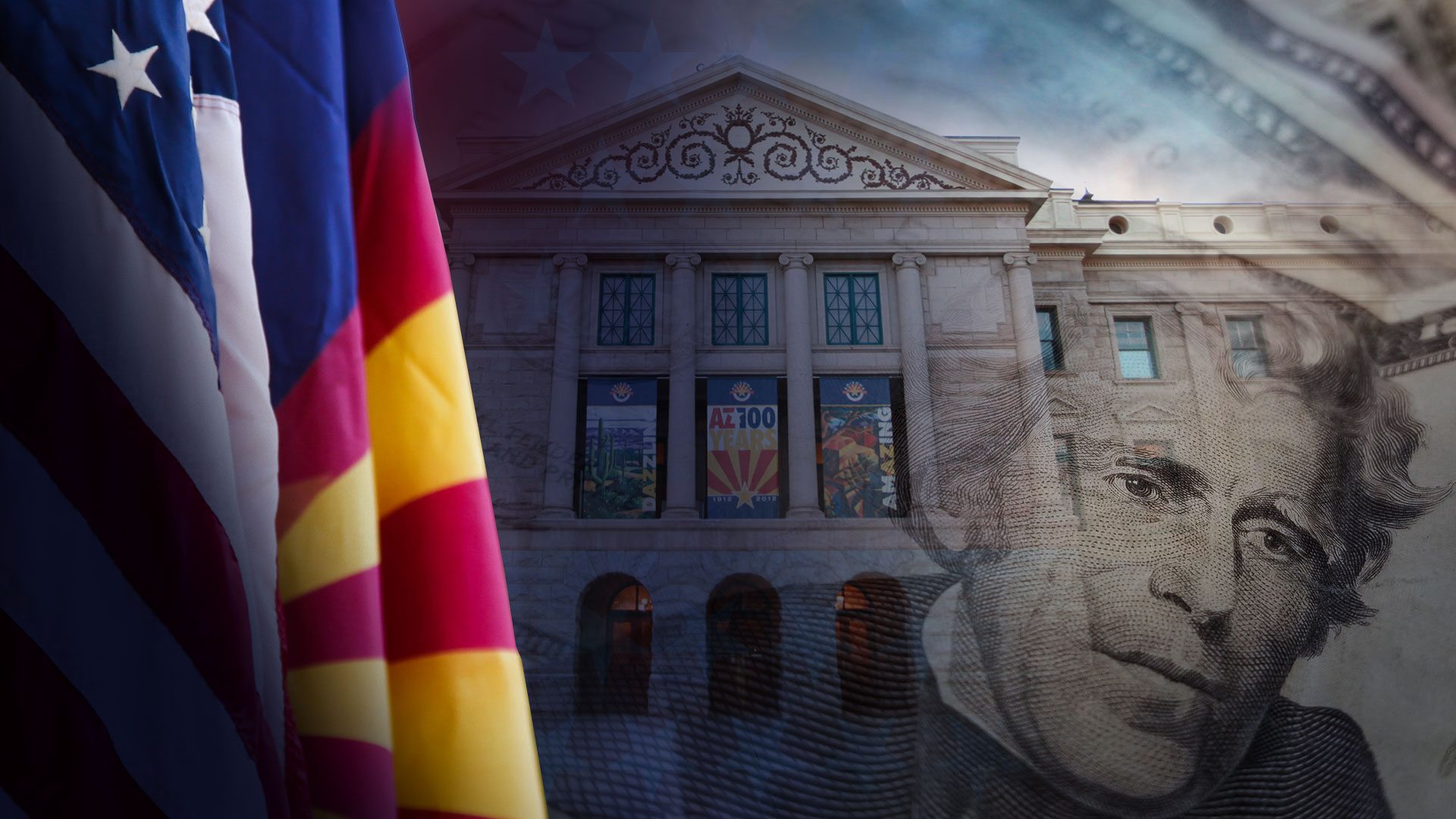 Better understanding the motivations of top-dollar donors.
AC Swedbergh / AZPM
The midterm election is weeks away, and campaigns have spent months raising and spending money on everything from office supplies to political consultants.
The flow of money and what it's spent on continues to change as campaigns increasingly build their efforts around the online world.
But, as some tasks go further online, others remain similar to how they've been for decades.
Companies that help campaigns understand their electorate through polling, data and other means continue to be a frequent expense for campaigns.
Mike Noble is chief of research and managing partner at political strategic planning company OH Predictive Insights.
He said that online fundraising is helping push out-of-state money into competitive races in places like Arizona, especially for Democratic Party candidates.
"They're able to raise money from across the country to districts that, frankly, I bet many of those folks have never heard of or know who's even running in that district. But they're able to essentially channel funds over there, especially the main senate battlegrounds."
And while races such as the battle for one of Arizona's U.S. Senate seats between Mark Kelly and Blake Masters can draw a lot of attention and donations, he said there is a point where money reaches the end of what it can do.
"That's what happened in the Senate in 2020. If you look at a lot of their races, there's a point of diminishing returns," Noble said, pointing to campaigns like Amy McGrath's attempt to unseat Senate Minority Leader Mitch McConnell in Kentucky.
McGrath's campaign outraised McConnell's $90 million to $57 million, but McConnell still won the election by almost 20 points.
"If [Democrats] had taken even a fraction of that money and put it down ticket to state legislative races, county supervisors, these much lower races with almost no money, they could have made a massive impact."
One reason Democratic Party campaigns have been outraising Republicans in recent elections is the earlier adoption of online fundraising.
ActBlue is an online platform that Democrats began using in 2004 but came to prominence with Barack Obama's presidential campaigns.
"They're basically pieces of technology that have sprung up to help raise money from small-dollar, grassroots donors," said Colin Delany, editor of epolitics.com and a digital strategy consultant for campaigns. "The kind of folks that, before the internet, it was hard to raise from in bulk."
Republicans used similar tools, including a company known as Anedot. Their current online contribution platform, WinRed, launched in 2019.
The sites offer the chance for people to sign up for accounts, which makes it easy for them to donate to multiple candidates of a single party and to set up recurring donations. It also allows candidates to easily ask past donors for another small donation in times of need.
"Big donors typically max out and then they can't help you anymore. Small-dollar donors, if your campaign goes through hard times, you can go back to them again and again and again. Whether they're recurring or not."
While online tools have helped candidates raise money, campaigns are not as beneficial when it comes to reaching out to voters.
Dr. Yotam Shmargad is a professor in the School of Government & Public Policy at the University of Arizona. He has conducted studies around how social media intersects with politics.
"I did find that certain social media metrics were associated with a kind of equalization, but what was very clear from that work was that money mattered more. That was the main predictor of who won the race. There was some opportunity to move the needle a little bit."
Dr. Shmargad said that opportunity came through influencers. He said it is a case where a communication theory that started in the 1940s known as Two-Step Flow, which states that people tend to get their news and politics knowledge through studied friends, applying to modern-day media.
His latest work has begun focusing on civility in online discussions of politics, and he has found that a candidate's role online is more likely to influence tone rather than the issues being debated.
"Politicians are much more influential in whether things are toxic than the public are. When a politician is using incivility, the people who mention them later on in a tweet are more likely to use a name-call."
Dr. Shmargad's research also notes levels of civility vary from platform to platform. One example is the difference in discussions on Twitter and Reddit.
He said Twitter users are often rewarded for use of toxic language through likes and retweets.
"Users on Reddit don't seem to react to whether other people are using toxic language, and as a result, over a thread's evolution it becomes less and less toxic."
He said the fact that Reddit threads are also moderated by community members rather than in a way that feels algorithmic also likely plays a role.