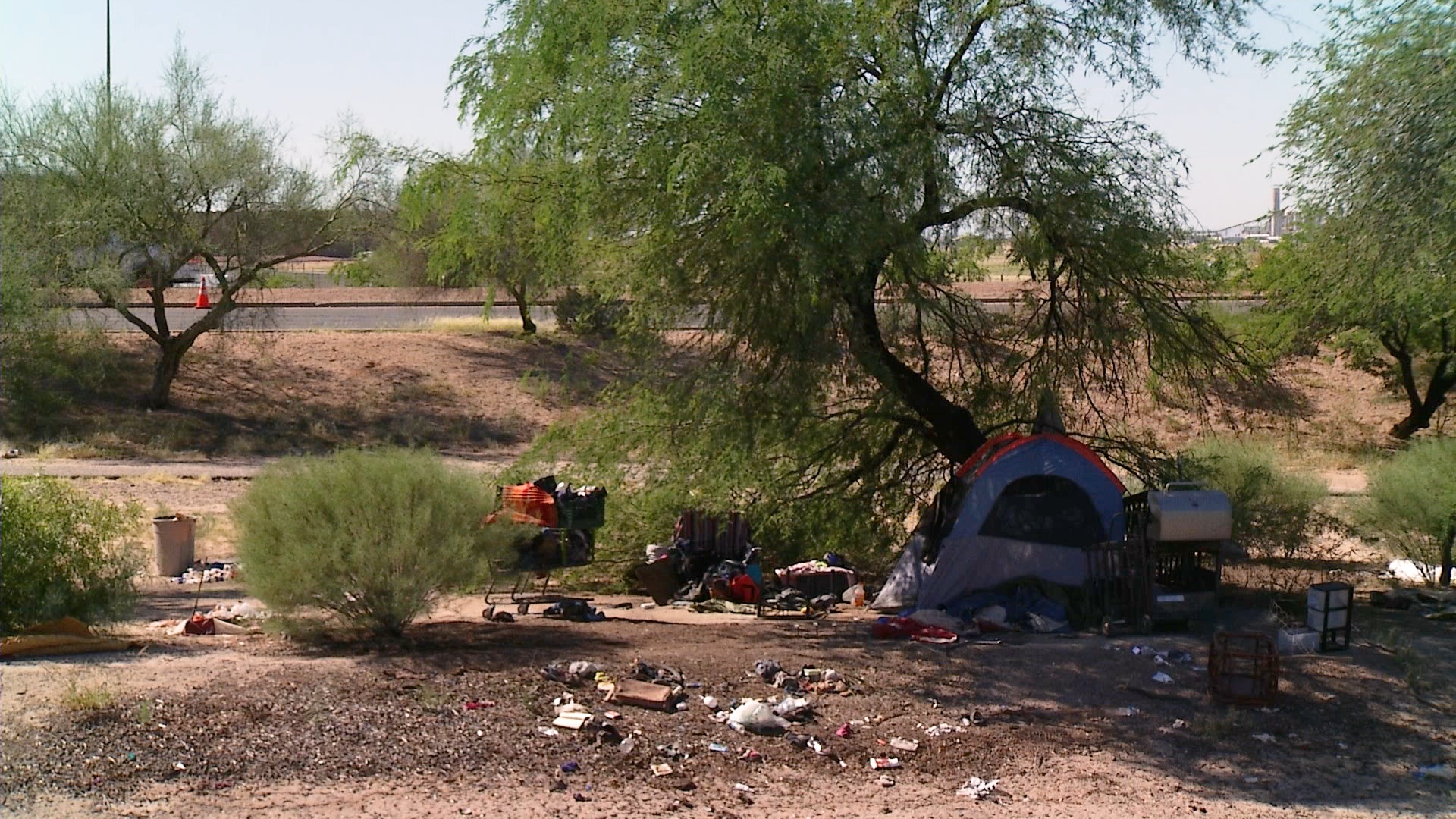 Items scattered about at a homeless encampment near Golf Links Road in Tucson.
AZPM
Pima County Supervisors are taking what they call "baby steps" to address what's being described as an epidemic of homelessness and drug use in Tucson.

Tuesday's Board of Supervisors meeting wasn't supposed to be a public hearing about homelessness, but it turned into one. At least a dozen people, many wearing black t-shirts from the Tucson Crime Free Coalition, spoke during Call to the Audience, describing aggressive panhandlers, drug paraphernalia and human waste around their businesses.
Alex Parrs is a partner at a financial services business on Fort Lowell Road. He told the board his firm spends at least $20,000 a year cleaning up damage caused by unhoused people.
"There doesn't seem to be a motive behind what they do. They break in, they break things, take steal laptops and then tear them in half and leave him there. So they're not out for money, they just write poetry on the walls," Parrs said.
Grant Krueger, who owns several local restaurants, also spoke.
"I was born and raised in Detroit Michigan. I know what the crack epidemic looked like in the 1980s. I lived in Mexico for 11 years and know all about cartel violence and we are in a period today worse than both of those combined," he said.
Multiple speakers praised supervisors Steve Christy and Sharon Bronson for listening to their pleas, and urged the rest of the board to take them seriously as well.

Steps the board approved include expanding county pretrial services to better deal with arrestees, and looking for unspent COVID-19 stimulus money that might be steered toward fighting homelessness.

But the board balked at a proposal to open a large new "low barrier" shelter in Tucson, meaning one open to all regardless of drug use or other circumstances.