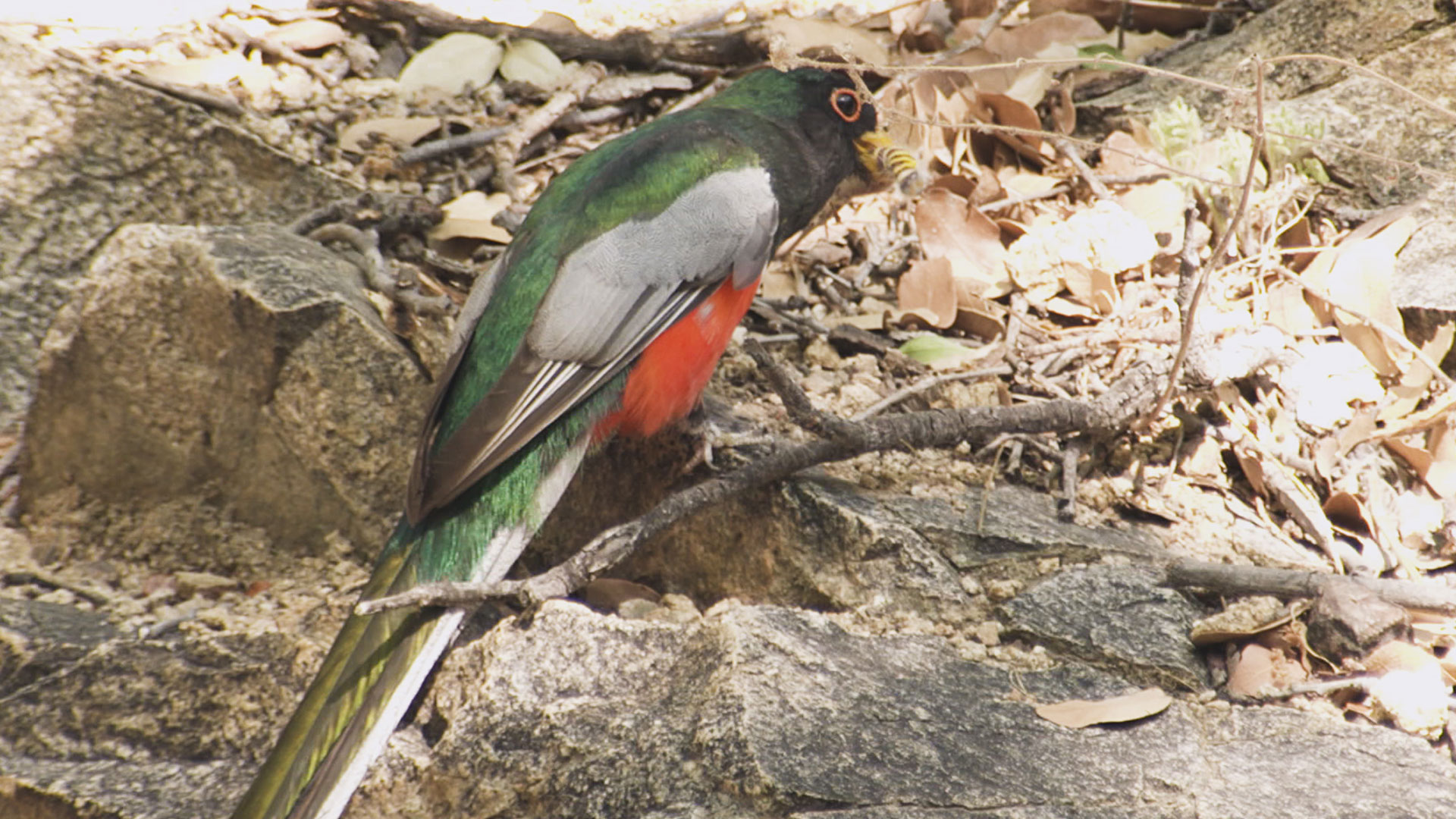 A male elegant trogon in Madera Canyon feasts on a caterpillar it picked off a tree.
Steve Riggs, AZPM
Vincent Pinto is a Patagonia, Arizona resident with a background in wildlife biology, environmental studies, and ethnobotany.
He and his wife Claudia own a nature sanctuary that specializes in education and eco-adventures, but Pinto also recently completed a documentary project where he did most of the wildlife filming and other work such as writing the script and narrating.
The project is called "Biodiversity in the Heart of the Sky Islands" and it is premiering in Patagonia and Tucson, Arizona.
"Sky Island refers to an isolated mountain that's forested or wooded that's separated from nearby ranges by intervening 'seas of deserts or grasslands,'" Pinto says.
A collection of forty-three such mountain islands have been identified in Sonora, Mexico as well as Arizona and New Mexico to the north.

"Overall, this beautiful film is an ongoing and exciting natural history lesson, touching upon and sometimes delving deeply into the rarely seen worlds of various native flora and fauna," he adds.
Together, these Sky Islands are home to thousands of plants and animals species, including the largest representation of reptiles in North America.

"And we're at 32 degrees latitude, which makes us subtropical, so we have a lot of things going for us. We're also a meeting place where the Rocky Mountains, the Sonoran Desert and other areas come together to lend us different species."
However, Pinto is concerned about the long-term prospect of these special places since most of the land is not officially protected as wilderness, so threats are being created by industrial mining, overgrazing, overpopulation and overuse of water.
"Overuse of this and that, and collectively, that's what death by a thousand cuts is. We are at a great risk of fulfilling the prophecy of, oh, we're just a desert," he says.
Pinto's film is benefiting Patagonia Area Regional Alliance, PARA, which is a non-profit preservation group where he is a board member.
In addition to the showing at the Tin Shed Theater in Patagonia on Friday March 24th, and Tucson on Sunday March 26th at the Loft Theatre, Pinto plans to screen the film in other cities such as Nogales.
He also hopes to make it available on streaming services or for sale for entertainment or educational purposes.
"Our goal is to protect our region's water and all other natural assets for future generations."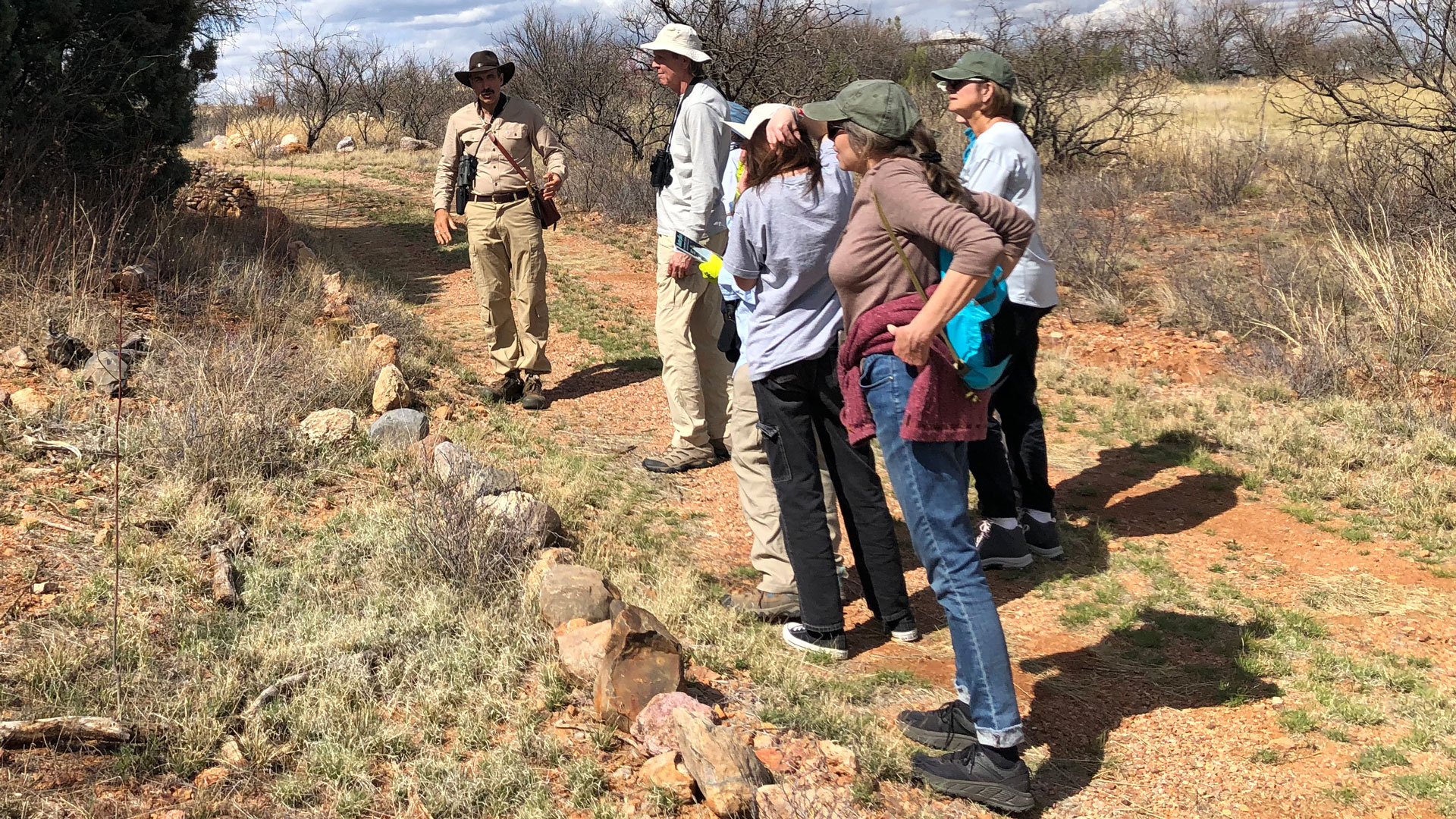 Vincent Pinto is passionate about the environment and can often be found on trails where he educates people about it.
Vincent Pinto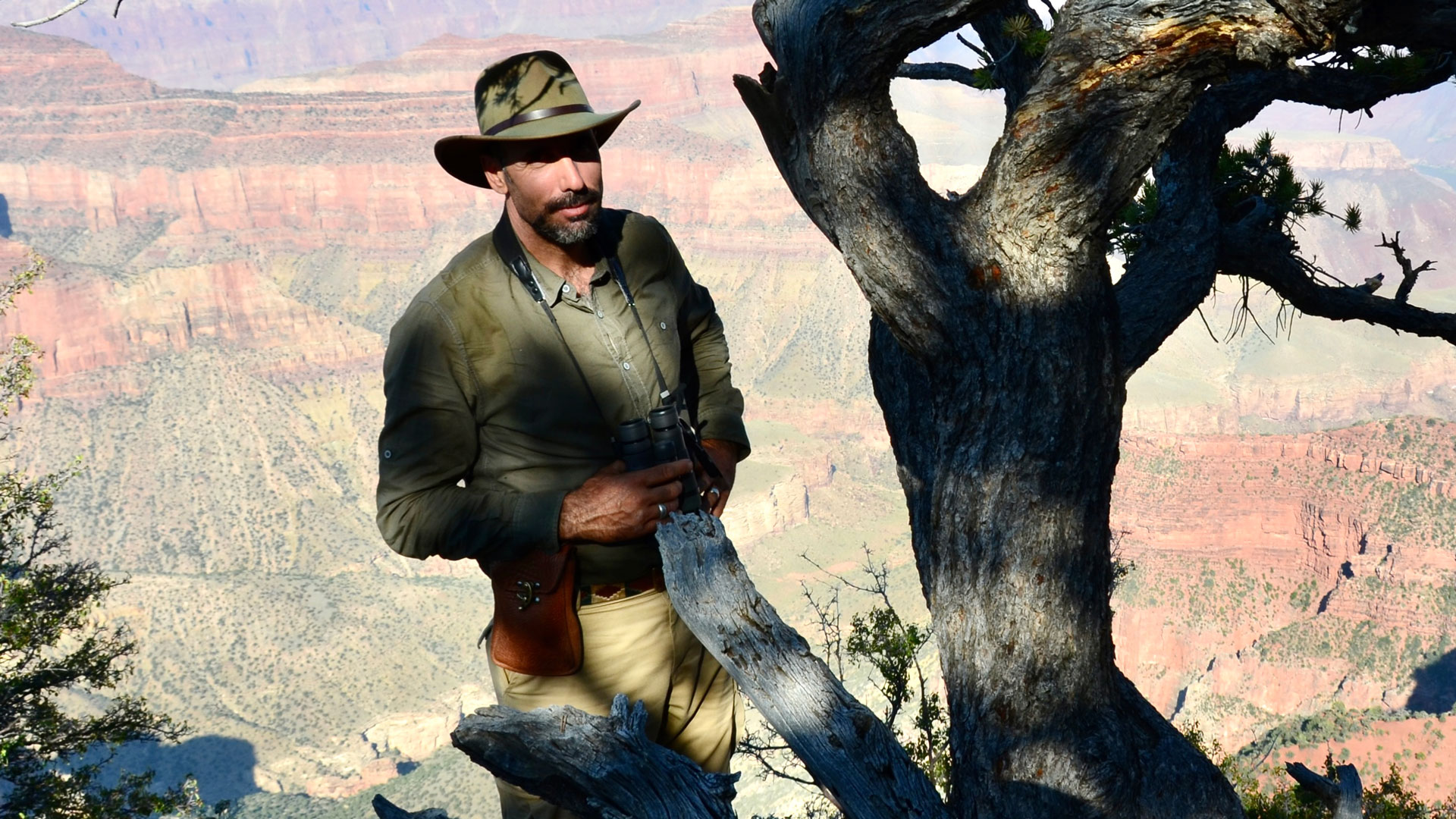 Vincent Pinto has degrees in wildlife biology, naturalist and ethnobotany, and has traveled to many areas in United States and elsewhere to explore different habitats.
Vincent Pinto
MORE:
Arizona
,
Education
,
Environment
,
Mexico
,
Mining
,
News
,
Nogales
,
People and Places
,
Public Lands
,
Science
,
Tucson
,
Water