Courtesy UA Rubgy,UA News
Welcome to More Than a Game, an all-new podcast where we explore the untold stories of Arizona sports. Hosted by veteran sports reporter and NPR 89.1 announcer, Tony Perkins, More Than a Game features a series of the best sports stories you've never heard.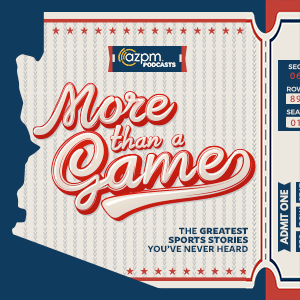 Episode 1
We start with the basics of the University of Arizona's newest scholarship sport, rugby. Then we talk to Jay Dobyns, a former University of Arizona football player who made a name for himself in federal law enforcement, about how the lessons he learned on the gridiron applied once he left the field.
More from More Than a Game