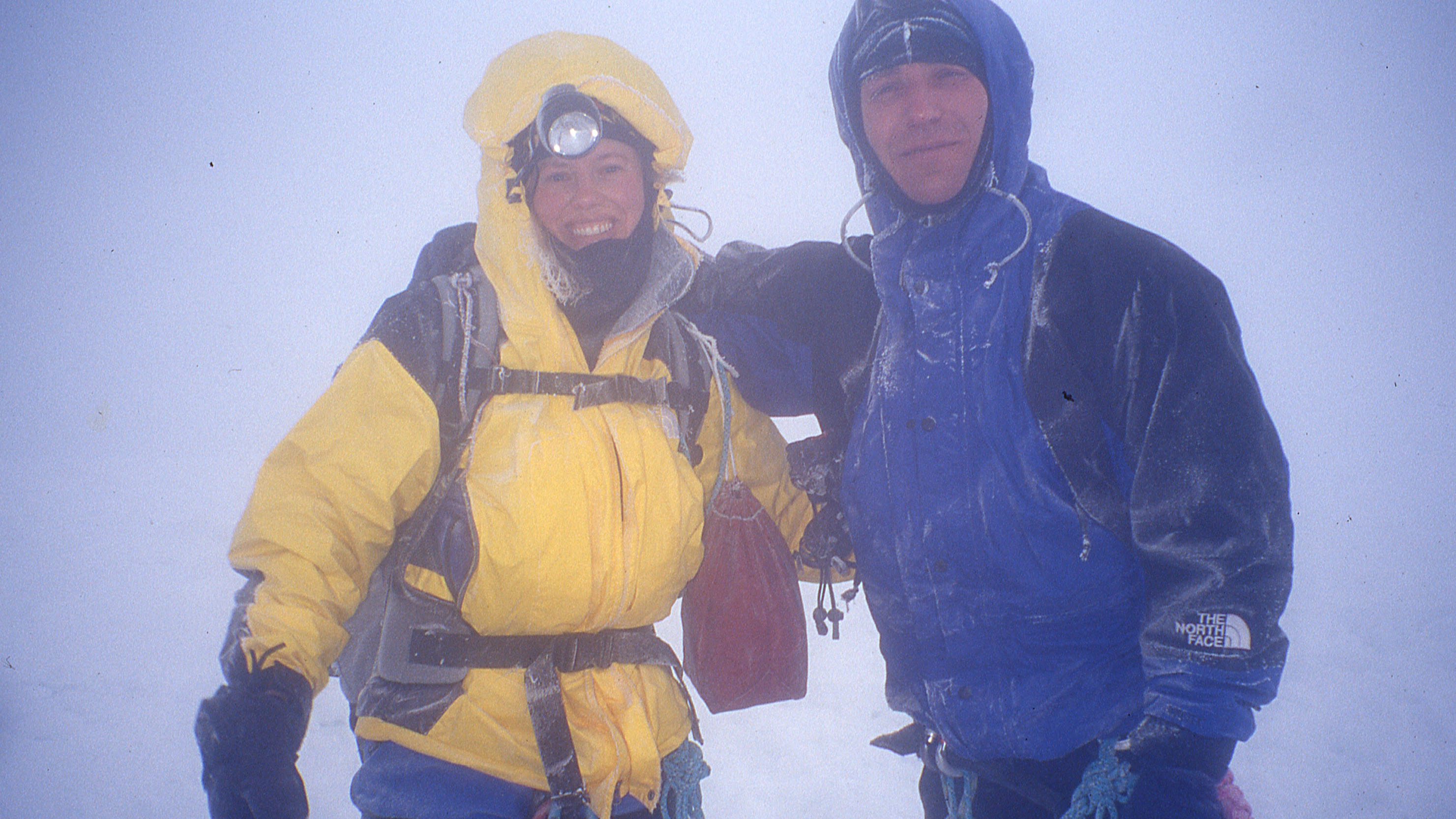 Barbara and Greg Leonard on the summit of Cotopaxi in Ecuador (19,347 ft.).
courtesy High Asia for Aphasia
Featured on the July 27th, 2023 edition of ARIZONA SPOTLIGHT with host Mark McLemore:
Find out the connection between a local support group for people living with the communication disorder aphasia, a married couple who enjoys mountain climbing, and the Himalayas in India. It's an effort to raise awareness of the impact aphasia can have, here in Southern Arizona and around the world.
An expedition will be undertaken in August and September of 2023 by married climbing enthusiasts and experienced mountaineers Greg and Barbara Leonard.
"High altitude climbing presents a variety of unique challenges, not the least of which is the ever-thinning air and the available oxygen to breath," Greg says. "Both of our climbs will reach altitudes where there is less than half the available oxygen than we have here at Tucson's elevation. Above about 18,000 feet we typically have difficulty breathing, sleeping, and eating, and the heart rate increases as it tries to deliver oxygen to the body. This is why we do our best to carefully acclimate to high altitude and monitor ourselves for signs of altitude sickness."
"I also want to reiterate that the 'High Asia for Aphasia' alpine climbs are 100% self-funded by my wife Barbara and myself. Therefore, all donations received through our aphasia awareness and fundraising campaigns go directly to Friends of Aphasia. For example, the donation buttons on our HAFA website link directly to the Friends of Aphasia webpage," says Greg.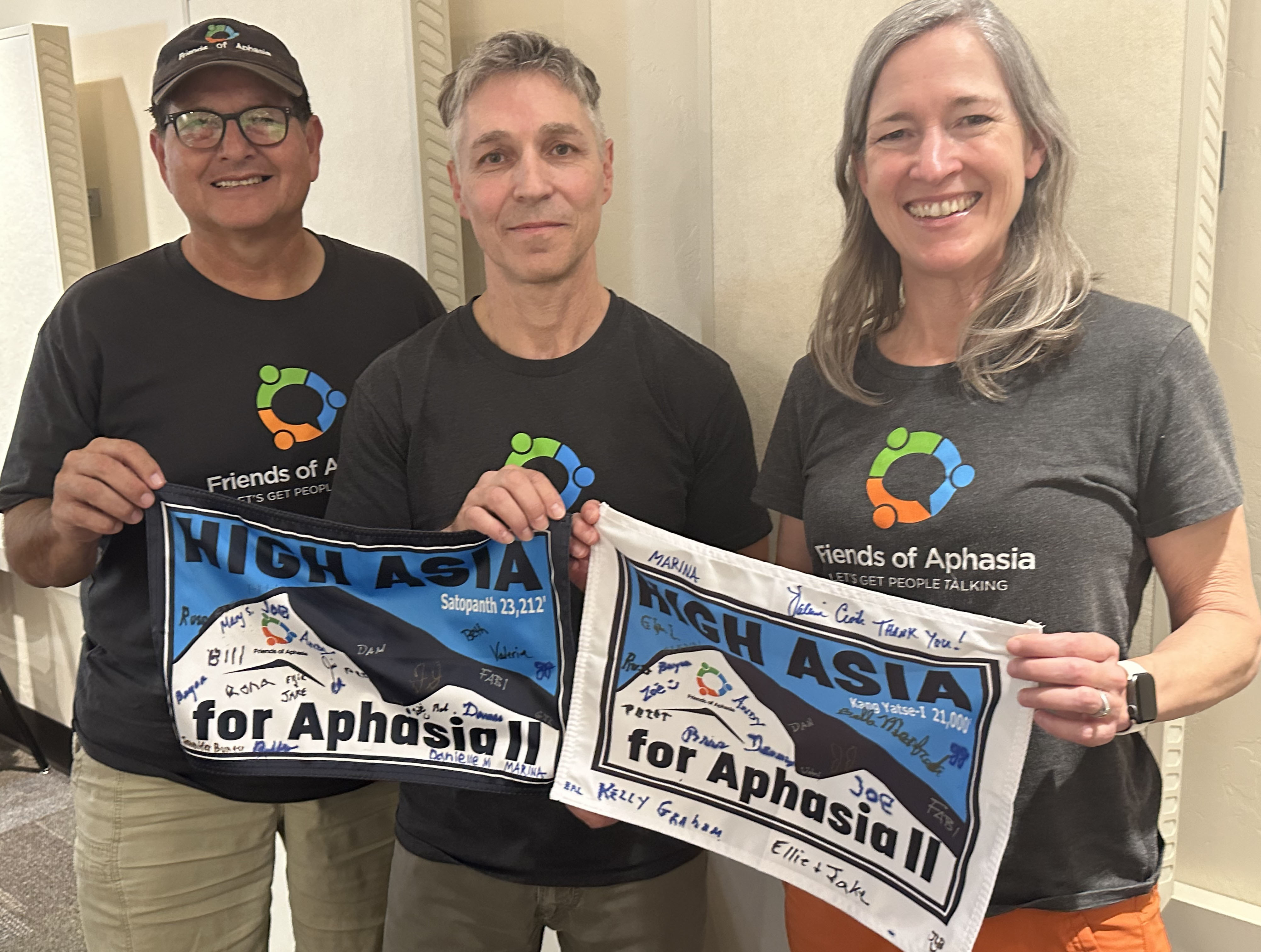 Andy Ortiz, Greg Leonard & Dr. Fabi Hirsch Kruse in the AZPM radio studio.

courtesy Friends of Aphasia
Barbara and Greg Leonard climbing at Cochise Stronghold in the Coronado National Forest.
courtesy High Asia for Aphasia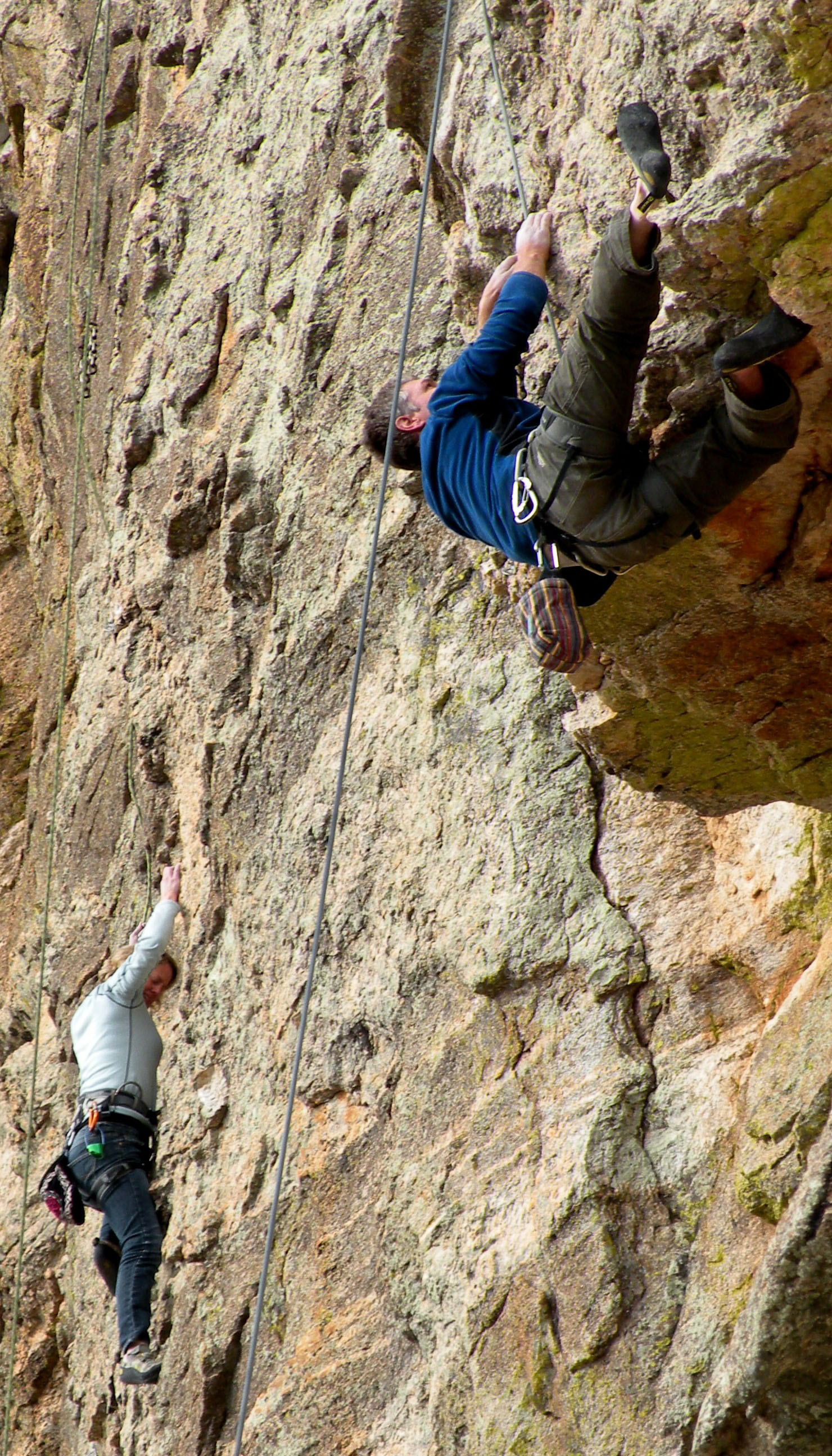 Barbara and Greg Leonard climbing in the Santa Catalina Mountains near Tucson.

courtesy High Asia for Aphasia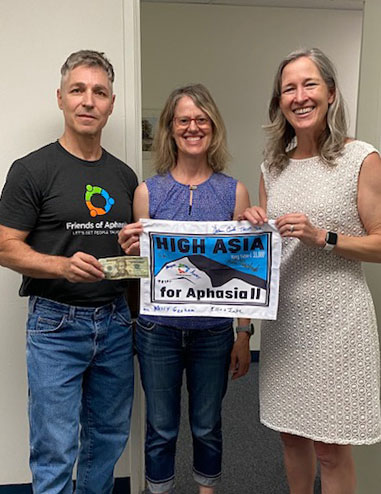 The founders of High Asia for Aphasia (Greg Leonard, Barbara Leonard & Fabi Hirsch Kruse) proudly pose with their first donation.

courtesy High Asia for Aphasia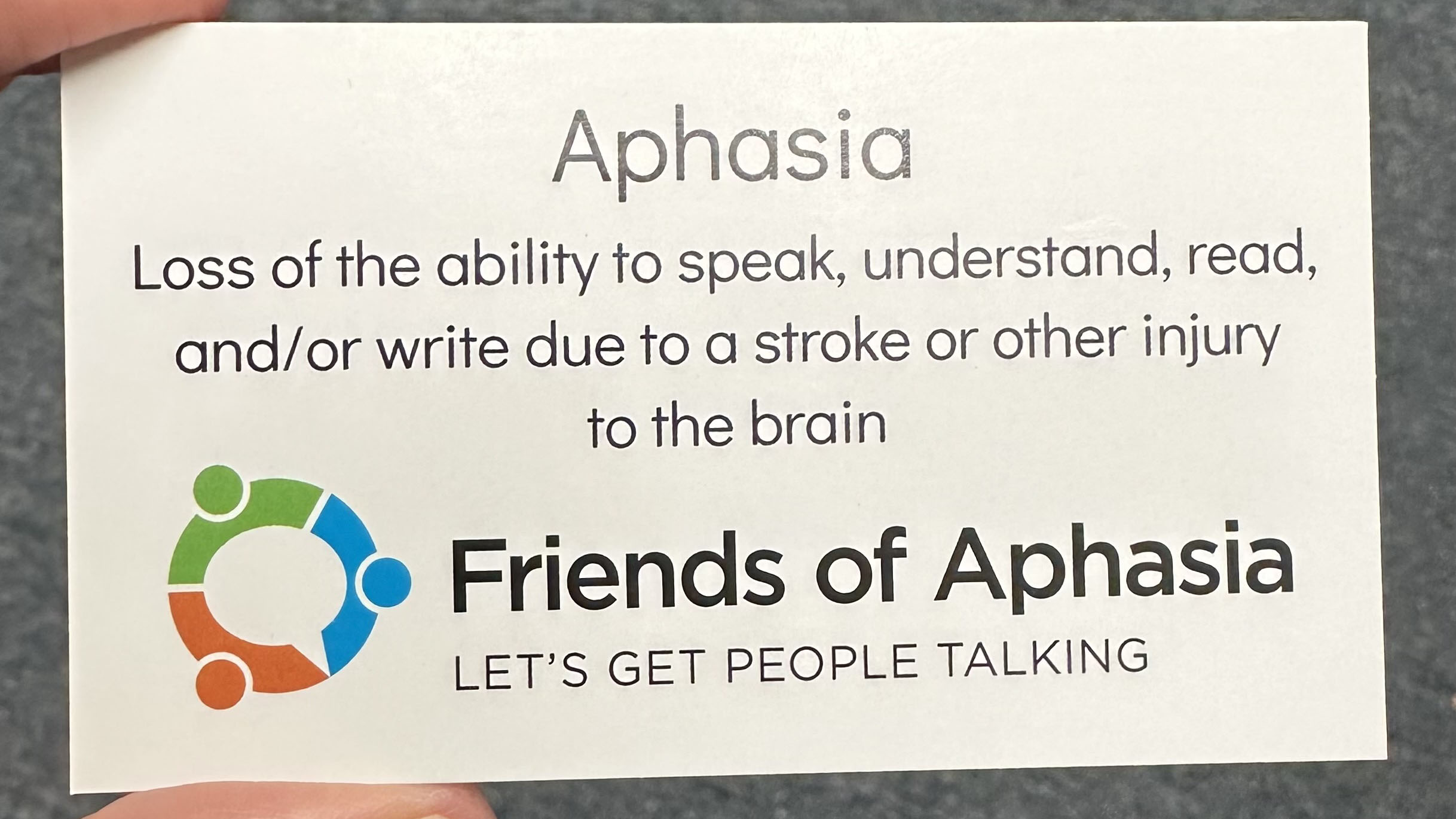 The definition of aphasia.

courtesy Friends of Aphasia
Barbara Schroeder, a Tucson crafter, explains her passion for creating colorful wool socks the real old-fashioned way –- using a 130-year-old knitting machine designed specifically for this purpose. Visit with Barbara Schroeder in her Tucon home in a story produced by Özlem Özgür for Arizona Illustrated on PBS 6.
And, our region is home to thousands of refugees of all ages, with many arriving here following persecution, imprisonment, torture or traumatic dislocation. There is a group called Owl & Panther that helps to provide refugees of all ages with healing experiences and a welcoming community. Listen to the story of Owl & Panther member Leo, an American resident for the last 47 years. He was exiled from his home country of Chile during the military dictatorship of Augusto Pinochet. It is a harrowing story of imprisonment and torture, but Leo's hopes for his family and his nation to overcome this dark chapter in history have never wavered.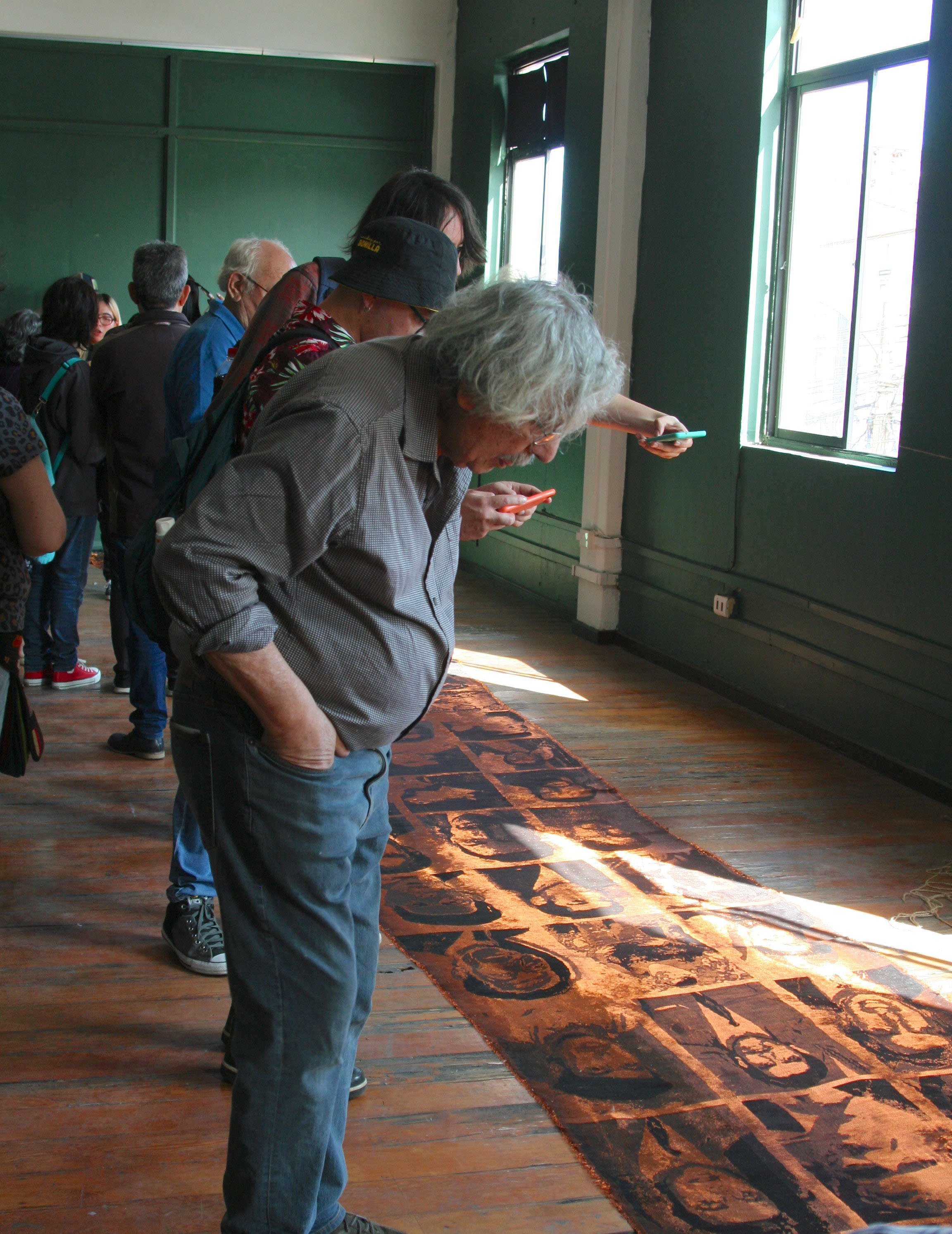 Leo Maturana in his native Chile looking at a print that memorializes members of the resistance to the military regime of Augusto Pinochet.

courtesy Leo Maturana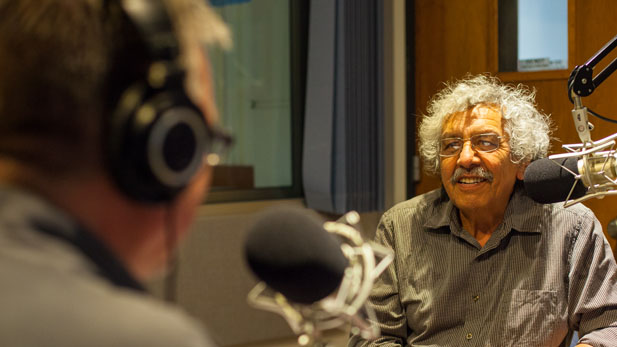 Leonardo Maturana

Andrew Brown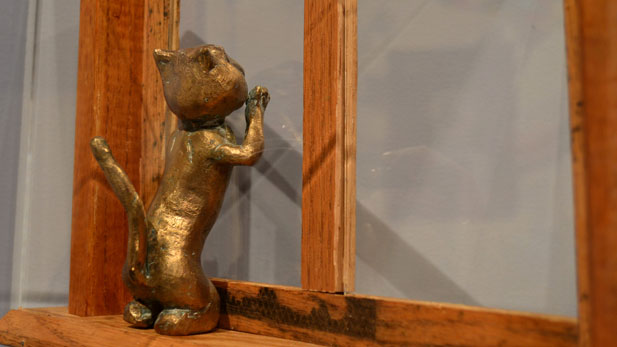 Leonardo, There Are No Bronze Farewells, 2015, cast metal, glass, wood

Courtesy of the artist
ARIZONA SPOTLIGHT
airs Fridays at 8:30 am and 6:00 pm, and Saturdays at 5:00 pm, on NPR 89.1 FM / 1550 AM.