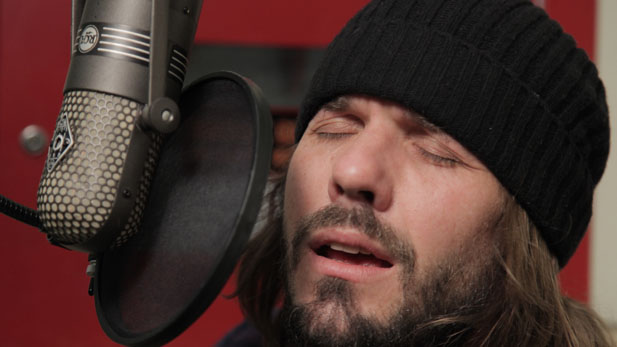 Santiago Bahti
(PHOTO: Santiago Bahti)
Oliver Ray's musical journey has taken him from New York to Guatemala to Tucson. It also includes a near-fatal detour, when Ray fell off the side of a volcano in the Central American country and had to crawl for hours to get help.
He wrote a song about that experience called Fireflies, which helped to jumpstart his career in the mid-90s when rock poet Patti Smith recorded the song for her album Gone Again. This created an ongoing musical friendship between Smith and Ray, who began playing shows together in New York.
Ray currently headlines the psychedelic trio Saint Maybe, who will be performing on Saturday, June 14 at Che's Lounge in Tucson.
Listen to Ray playing his own ballads and blues in a Stairwell Session recorded and mixed by Jim Blackwood, with assistance from Jamison Waddell.
Oliver Ray was interviewed by Jake Feinberg.
Listen to the Stairwell Session with interview:
Listen to the music-only version:
Songs by Oliver Ray: Bye Beautiful / Purity / When The Night Swallows The Day / Today / All Dust / Yeah Yeah Yeah

To listen to more artists recorded live on
The Stairwell Sessions
,
please click here
.