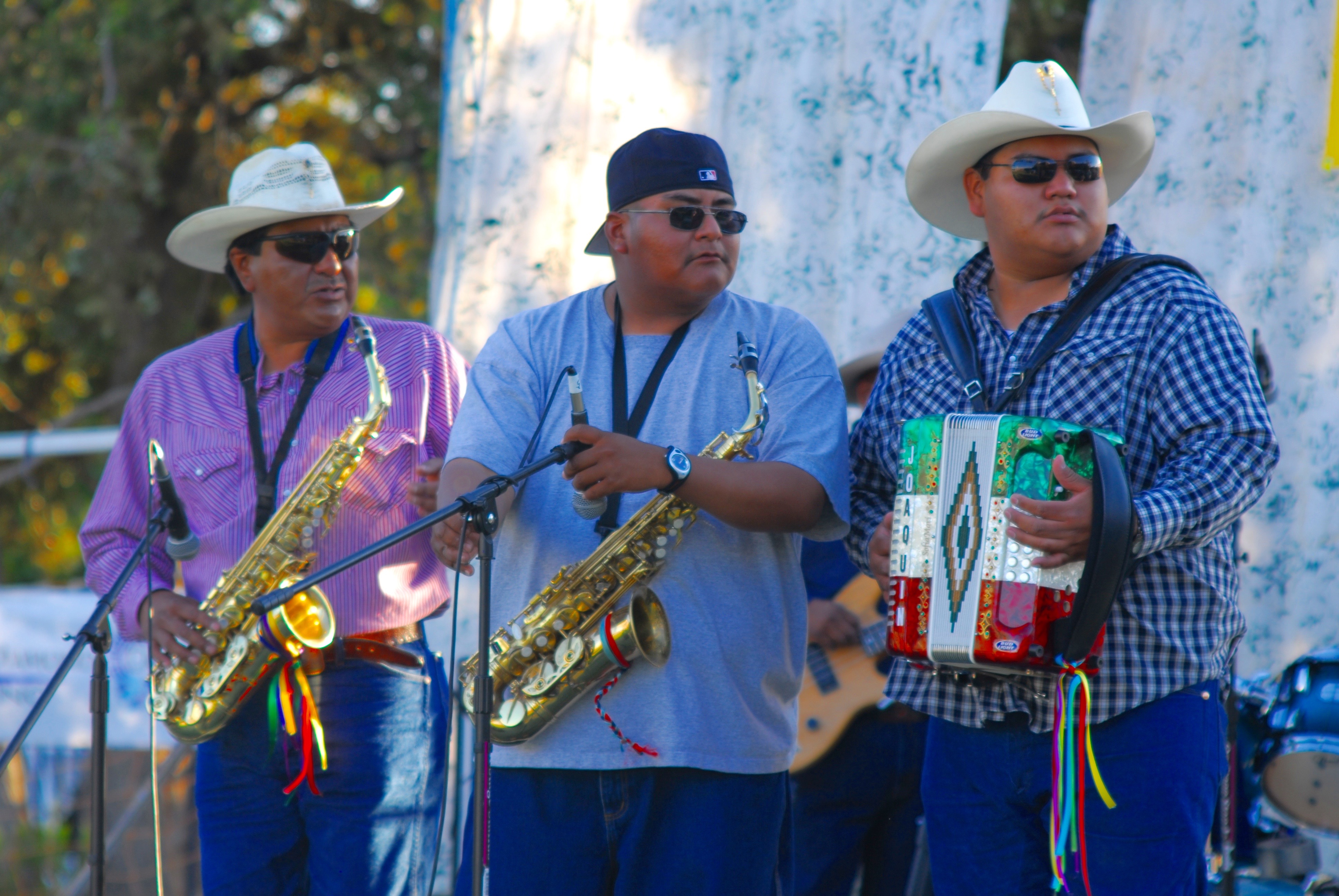 A night of music, dancing and stars.

Old Tucson
Dímelo: Stories of the Southwest is an ongoing community storytelling project by Arizona Public Media, featuring voices and stories from around town. Today, lead producer Sophia Paliza-Carre brings you an audio postcard from a brisk night out in the desert, with stars shining up above and the smell of mesquite bonfire in the air.
In 1939, Columbia Pictures hired the Tohono O'odham for their craftsmanship and techniques to make 35,000 adobe bricks for the set of the movie "Arizona." Today, Old Tucson works with the Arizona Historical Society and the Arizona Sonora Western Heritage Foundation to present cultural events such as the 22nd annual Waila Festival on November 28th, 2015.
The event featured the traditional social dance music of the Tohono O'odham and was open to the public. Waila, which comes from the Spanish word for dance ("baile"), is a social music influenced by German immigrants, Spanish missionaries, and Norteño music. Waila bands traditionally play during the coolest part of the day, from sundown to sun-up, so that people can dance in the desert.
A few attendees tell us what tradition, either theirs or not, means to them.
Listen:
Learn more and participate! Dímelo: Stories of the Southwest, a community storytelling project, wants to hear from you!​