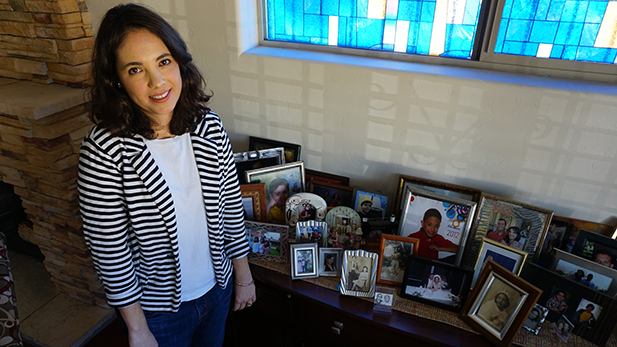 Mariana Dale, AZPM
Listen:
At age 9, Gwendoline Hernandez, found herself suddenly, irrevocably, thrust into a bicultural and bilingual world.
Hernandez was born in Tucson, but spent most of her childhood in Mazatlán, Mexico. When her Mexican father got a better job working for a maquiladora in Nogales, Sonora, the whole family moved from across the border to Tucson.
Her Mexican-American Tucsonan mother told her not to worry, that it was "going to be a piece of cake."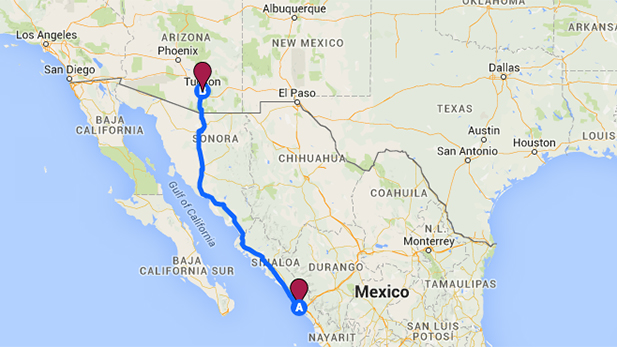 "In my mind, I didn't understand the phrase back then, " Gwen recounted. "I pictured a pastel and I said, well maybe she meant it was going to be a sweet treat or we would have cake or something."
It turned out to be a stark, uncomfortable change for Gwen. She was shy and she didn't speak English well enough to make friends. She didn't fit in like she thought she would, in a lot of ways.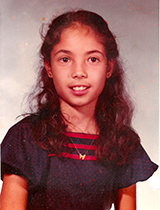 (PHOTO: Courtesy Gwendoline Hernandez)
"My mom dressed us in lace bobby socks, and dresses, and sandals. And here were the rest of the girls, they were wearing t-shirts with Michael Jackson prints and Rainbow Brite t-shirts, and shorts, and their Reeboks. So we looked at us and I looked at them, and even though they were similar to me, we looked like we were from the other side, from
el otro lado.
"That's when it hit me, well, where do we belong?"

She figured it out, eventually, with the help of a precocious friend and a dictionary. She went on to live in Nogales and Mazatlán again, but she always felt drawn back to Tucson.
Decades later Hernandez finds herself thinking about heritage and what it means to fit in all over again. She now has two boys growing up in Tucson - Ian who is 8 and Nomar who is 12.
She tries to teach them Spanish, take them to Mexican history museums, and pass on traditions from her family like dressing up for parties, but sometimes it's the most unexpected things that stick.
Nomar likes Daddy Yankee and reggaeton music, which sometimes has very adult lyrics Hernandez doesn't approve of. Ian vividly remembers the sea creatures he sees in Mazatlán, but wants to live in London when he grows up.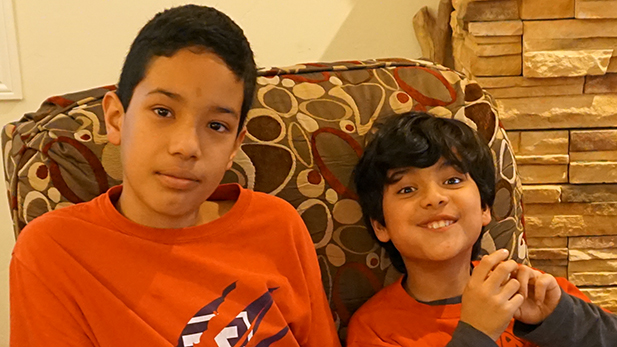 Nomar, 12, is on the left next to his brother, Ian.

Sophia Paliza-Carre, AZPM
"I don't want to shut their world or their preferences, I want to let them choose, " says Hernandez. "I don't want them to feel ashamed of their roots. I want them to feel proud of who they are and who they came to be."
It's a challenging balancing act at times, as Hernandez herself knows. For her, it's important to just take these "little moments that you live with them" as they come.
We want to hear from you. Every two weeks we ask a new question about your Southwest life.
This project brought to you by KUAZ and Finding America, a national initiative produced by AIR, the Association of Independents in Radio, Incorporated. The project is done with financial support from the Corporation for Public Broadcasting, the Wyncote Foundation, the John D and Catherine T MacArthur Foundation, and the National Endowment for the Arts.