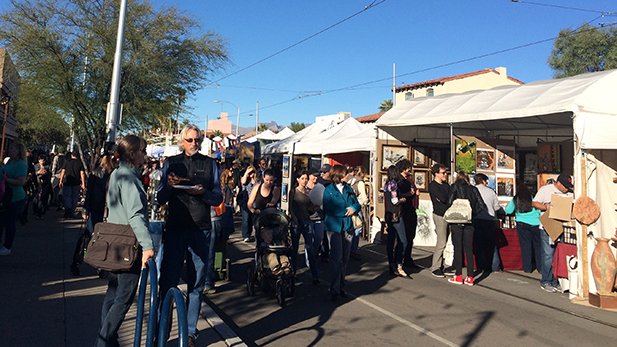 The Winter 2015 Fourth Avenue Street Fair.

Sophia Paliza-Carre, AZPM
Dímelo: Stories of the Southwest is an ongoing community storytelling project by Arizona Public Media, featuring voices and stories from around town. Today, lead producer Sophia Paliza-Carre brings you a postcard from the annual 4th Avenue Winter Street Fair.
A few attendees tell us about memorable moments in their lives receiving, or giving.
Listen:
This project brought to you by KUAZ and Finding America, a national initiative produced by AIR, the Association of Independents in Radio, Incorporated. The project is done with financial support from the Corporation for Public Broadcasting, the Wyncote Foundation, the John D and Catherine T MacArthur Foundation, and the National Endowment for the Arts.
Learn more and participate! Dímelo: Stories of the Southwest, a community storytelling project, wants to hear from you!​