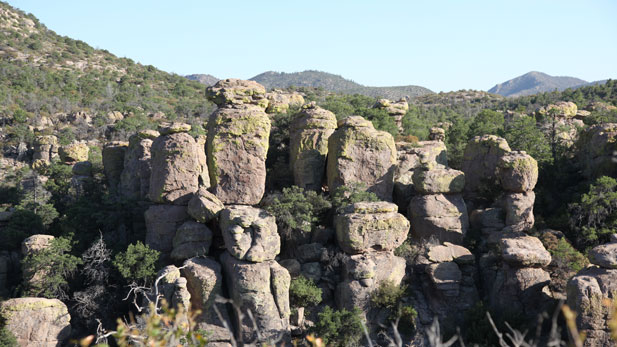 Chiricahua National Monument was estalbished in 1924. It is known for its many interesting pinnacles.

Tony Paniagua, AZPM
Bob Gent is a retired lieutenant colonel from the United States Air Force who wants to see the nation's newest national park near his home in Sierra Vista, Arizona.
Gent is a member of the Tourism Commission for the City of Sierra Vista and volunteers with the Campaign for Chiricahua National Park, which was formed in 2014.
He said the idea is to encourage more visitors to public lands to boost tourism and economic development in the area.
"We don't want to change the boundaries or change any land use so we believe this is doable with minimal impact to anyone but it would be good for southern Arizona," Gent said.
So far, members of the campaign have been able to get support from cities, counties and chambers of commerce in Arizona and New Mexico. They plan to express that support to members of the United States Congress.
While the president of the United States can establish a national monument, a national park requires an Act of Congress.
Originally, supporters of the park concept had hoped it could happen this year - during the centennial of the National Park Service- but with the upcoming election, Gent said they may have to wait until at least 2017.
Chiricahua National Monument was established by President Calvin Coolidge in 1924. It encompasses nearly 12,000 acres and it's about a two-hour drive southeast of Tucson.
The monument's pinnacles were called "standing up rocks" by the Chiricahua Apache, who used to inhabit the area.

"It's a geologic wonder of the world. The rock formations in Chiricahua are unlike anywhere else," Bob Gent said.
"It has beautiful hiking trails, it has a great visitors center, a campground, a scenic drive. It has everything that a national park needs."
Statement from US Representative Martha McSally:
"I've met with many local residents in support of changing Chiricahua into a national park, and I strongly support this effort. Such a designation could boost tourism and add to our economy, while providing well-deserved national recognition for this beautiful local landmark. When it comes to legislation, my goal always has been to focus on what will give us the best chance to get a bill through Congress and across the finish line. That's why we're continuing to work with the relevant committee, the Natural Resources Committee, and our Senate counterparts to take action that will best set us up for success, with the ultimate goal of turning Chiricahua into a national park."
Statement from US Senator John McCain:
"Like all Arizonans, Senator McCain believes Chiricahua National Monument is a celebrated natural wonder and historic site, and that proposals to convert the monument into a national park have merit. However, some Members of Congress have objected to passing legislation that designates national parks, wilderness areas, or other federal designations so close to the international border and at a time when the National Park Service has an $11.9 billion maintenance backlog. Senator McCain is working to explore alternatives to legislation that will ensure Chiricahua National Monument is enjoyed by future generations of Arizonans."
Sen. McCain's Chiracahua Statement Letter

View at Google Docs
|

Download File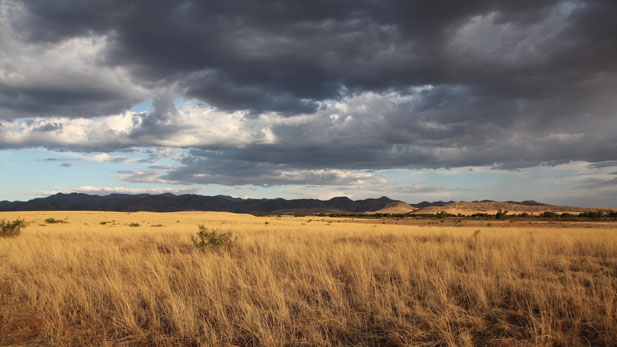 The Chiricahua Mountains rise next to a desert grassland valley in Cochise County southeast of Willcox.

Tony Paniagua, AZPM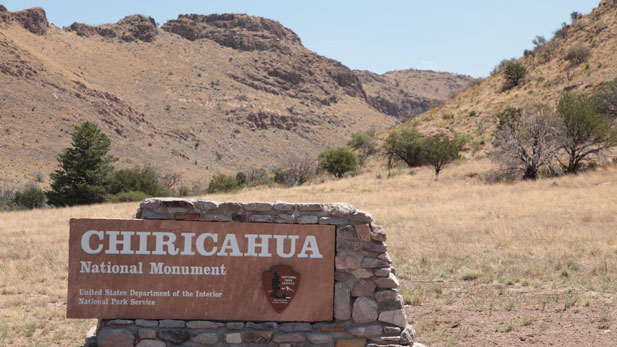 Chiricahua National Monument is within the Coronado National Forest southeast of Tucson.

Tony Paniagua, AZPM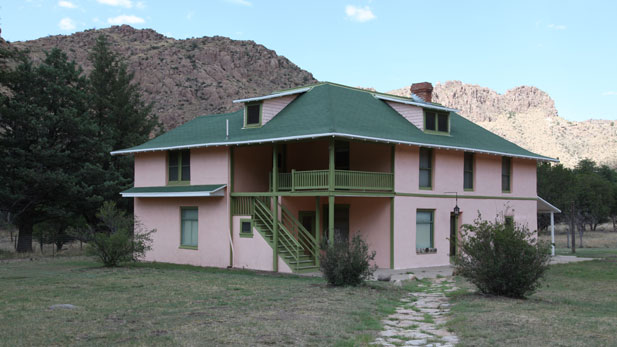 Faraway Ranch, established in the 1880s, is one of the historic attractions at Chiricahua National Monument.

Tony Paniagua, AZPM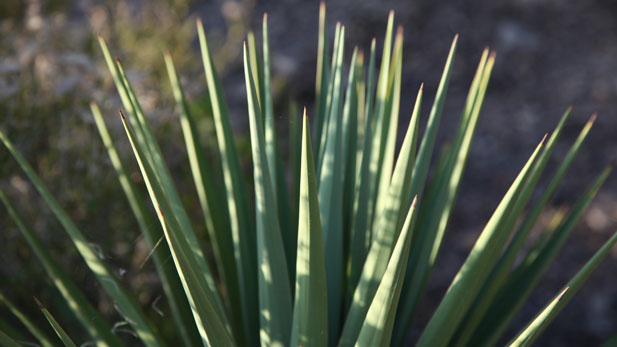 Chiricahua National Monument is home to hundreds of plants and animal species, including some from the Sonoran Desert and the Chihuahuan Desert.

Tony Paniagua, AZPM