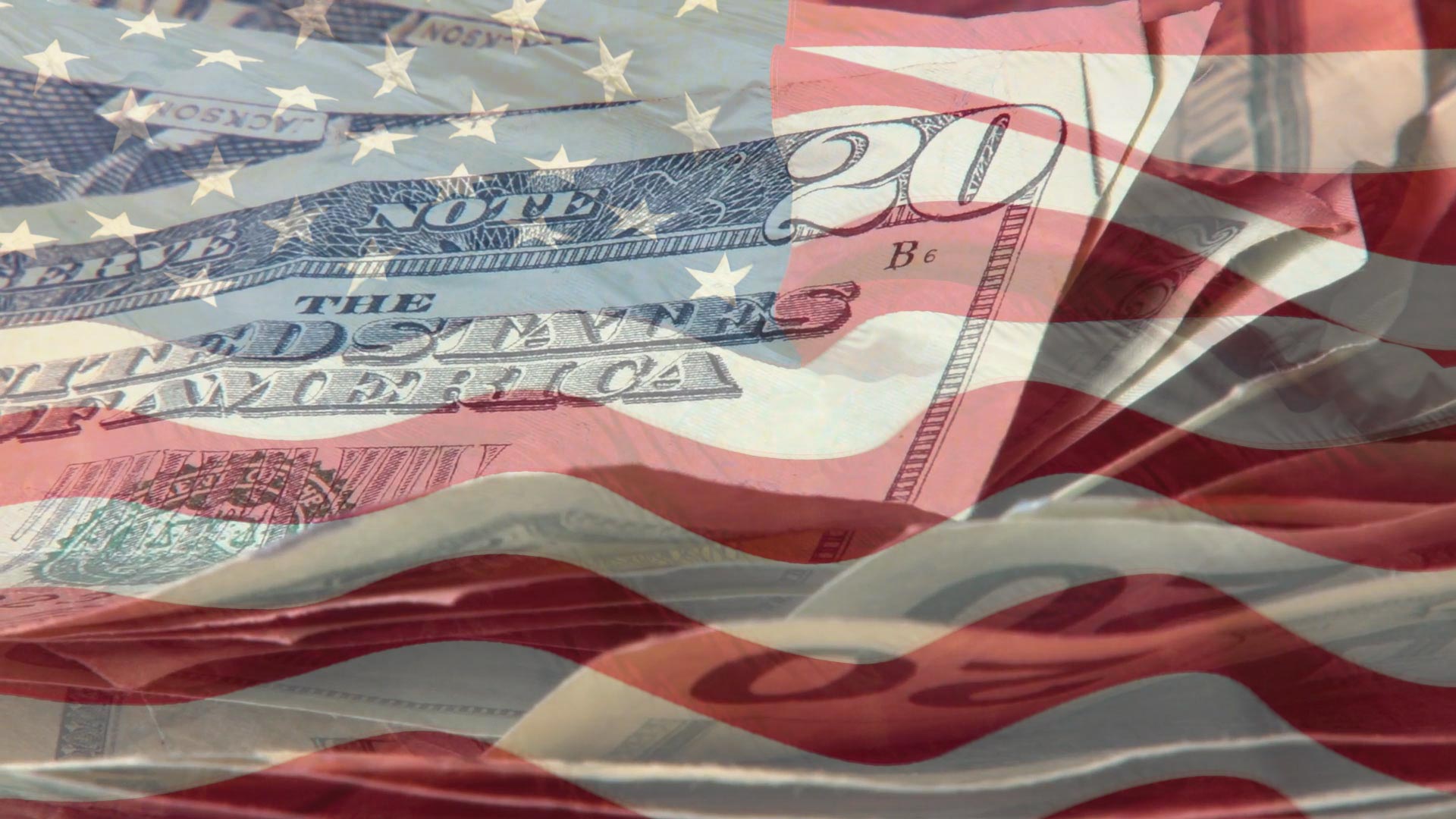 Money in politics.
AZPM
Money drives campaigns, no matter how big or small. In Arizona, much of the attention on election spending in 2020 was focused on the U.S. Senate race between Martha McSally and Mark Kelly. Records filed with the Federal Election Commission show more than $146 million was donated to the two campaigns between Jan. 1, 2019 and Oct. 14, 2020.
According to the FEC, Arizona residents were the biggest donor group for McSally, giving her $8 million of her total $56 million in donations.

For Kelly, FEC records show California residents were his biggest donors, chipping in $11 million. Arizona residents were in second place, donating more than $9 million of his $89 million haul.
Both Tucson-based candidates found a hometown advantage, with Tucson residents giving them their most donations within Arizona.
Stacy Montemayor is with followthemoney.org, which is part of the nonprofit, nonpartisan National Institute on Money in Politics. Her group released a report on campaign donations for the 2020 election cycle, which Montemayor said broke records at both the federal and state level.
"On the state level, the money raised by candidates increased across the board this year, compared to the last two presidential cycles, which were comparable election cycles," Montemayor said.
She also said that total spending increased in many categories, including among small donors, women donors and out-of-state donors.
Another trend that Montemayor noticed has to do with the amount that different levels of donors contributed. Generally, the majority of the money donated in any given election comes from people contributing large amounts, up to whatever limits their state will allow.
While that was still true in this election, smaller donors increased their role this year.
"These folks giving these small dollar amounts, which we defined as $200 or less to a single candidate, their share of the overall fundraising grew," Montemayor said.
---
Not all campaigns bring in tens or hundreds of millions of dollars in donations. In Arizona, statewide candidates like those running for the Arizona Corporation Commission or the Legislature have the option to participate in clean elections, which limits spending.
Gina Roberts is the director of voter education for the Citizens Clean Elections Commission, a nonpartisan group formed at the behest of voters in 1998 to encourage clean elections and voter participation in the state. She said qualifying candidates can receive a set amount of funding from the commission.
"And they can focus more on connecting with voters and the issues, as opposed to fundraising," Roberts said.
Candidates have to demonstrate community support for their election by raising a certain number of small donations and agree not to take money from special interest groups.
Roberts said there were 36 candidates who qualified during the primary races in 2020, which dropped to 30 candidates in the general election.
How well clean candidates do in elections varies district to district, however Roberts said that after the commission sends out voter information, she regularly receives calls from voters interested in candidates' funding history.
---
Arizona's U.S. Senate race will go down in history as one of the most expensive yet, but not all the money came from individuals or even went to the candidates directly.
The Campaign Finance Institute said outside groups spent $81 million on the race. The money was almost evenly split between the candidates. About $38 million was spent on behalf of Mark Kelly and about $42 million was spent on behalf of Martha McSally. That was in addition to the money their campaigns spent.
University of Arizona political scientist Samara Klar said that the massive amount of money spent on the Senate race and presidential race could have impacted the results of the election, since turnout was so high. She noted that other factors, like passion for or against candidates, also influence voter turnout.
Klar said the fact that Arizonans voted to legalize recreational marijuana, raise taxes on the rich to fund public schools, back the Democratic presidential candidate and, for the first time since the 1950s, elect two Democratic senators all point to a clear victory for the Democratic Party in this election.
However, she also pointed out that Arizonans, regardless of party, prefer moderate and centrist positions, as exemplified by the late Sen. John McCain.
"Arizona sort of has this zeitgeist of independence," Klar said. "People here really view themselves as independents."
Her analysis showed that Kelly, who presented a more centrist position than McSally, received support from conservative-leaning independents who were looking for a moderate candidate.

The Buzz
airs Fridays at 8:30 a.m. and 6 p.m. and Saturdays at 3:30 p.m. on NPR 89.1. You can subscribe to our podcast on
iTunes
and NPR One. See more from
The Buzz
.