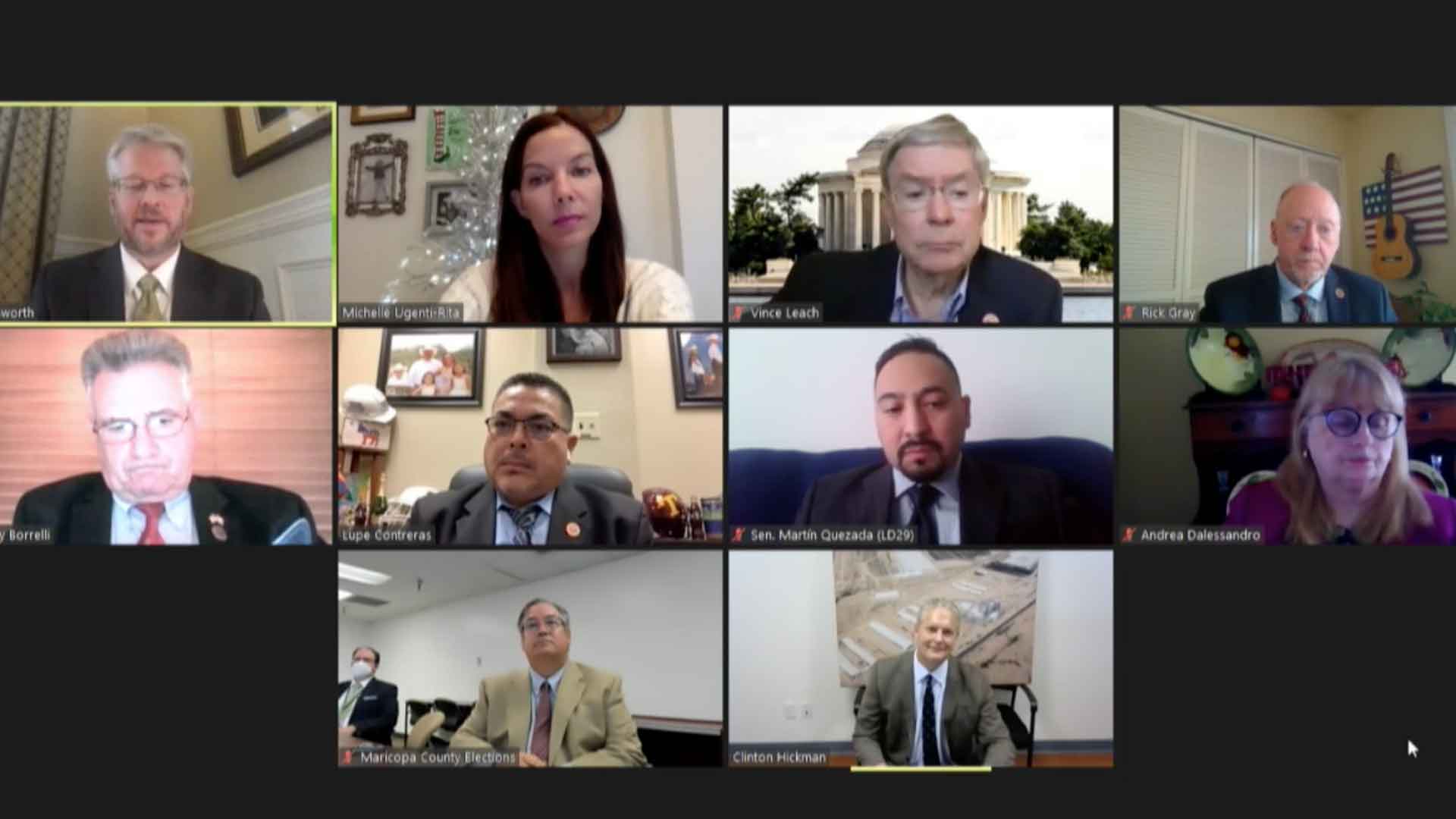 The members of the Arizona Senate Judiciary Committee hold a hearing on the 2020 General Election. Dec. 14, 2020
Arizona's Senate Judiciary Committee met Monday for a hearing on the general election.
The hearing concentrated on Maricopa County where the majority of votes were cast and the majority of Republican legal challenges are centered.
The committee heard from the chair of the Maricopa County Board of Supervisors, Maricopa County election officials and members of the Arizona Attorney General's office who work in the Election Integrity Unit.
At the start of the meeting, committee chair Sen. Eddie Farnsworth told the members he did not want an inquisition or an indictment of the election.
"Through the presentations, through the questions asked and the answers given we hope to come closer to the truth and understanding of whether this election had problems or did not have problems, including the question of fraud," Farnsworth said.
Committee member Vince Leach said he too was looking for information.
"I am concerned when we or the county puts itself in a position that says this was the best election, the best protected election. There's always, always, always for room to make improvement to catch something we coulda, shoulda, woulda done better," Leach said.
Farnsworth announced he use his position as committee chair to issue a subpoena for an audit of Maricopa County's election equipment and the software used to run it.
State lawmakers have also begun filing election related bills for next year's legislative session, which begins in January.